Get a
FREE


ENU Intro Pack*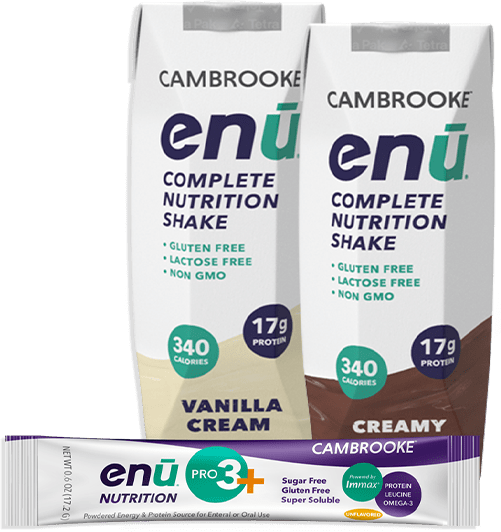 4 Healthy Holiday Food Swaps
Alissa Rumsey MS, RD, CDN, CNSC, CSCS
www.alissarumsey.com
The holidays are upon us, and with them come tempting foods and drinks. Enjoy your holiday parties and some tasty, healthier treats this season with a few simple swaps.
1. Instead of: Peppermint mocha latte with milk and whipped cream…
Pick: A latte with one pump of syrup and skim milk
Coffee drinks can pack a large number of calories – but won't leave you feeling full. Swap out whole milk for skim, skip the whipped cream, and use just one pump of syrup. This drink will still taste great and will significantly reduce the sugar and saturated fat you consume.
2. Instead of: Tortilla chips and cheese dip…
Pick: Cut up vegetables with guacamole
Swap out the tortilla chips in place of vegetables, and you will gain the benefits of more fiber and nutrients from the veggies. Guacamole, with its primary ingredients being avocado, is a delicious creamy dip that is full of healthy fat. This is a snack item that tastes great and is good for you.
3. Instead of: Dips made from sour cream…
Pick: Dip made with low-fat plain Greek yogurt.
Greek yogurt mimics the texture and mouth feel of sour cream, but with a lot more protein. Swap out the sour cream for Greek yogurt, and add the rest of the ingredients as normal for a healthier alternative.
4. Instead of: Apple pie…
Pick: Pumpkin pie
While apple pie contains fruit, it is also loaded with extra sugar and fat. Pumpkin pie is lower in calories and fat, in part because it only has a bottom crust. It also provides a good dose of Vitamin A. If you really love your apples, try making a baked apple – core an apple, fill it with cinnamon and walnuts, and bake in the oven until soft.
Alissa Rumsey, MS, RD, CDN, CNSC, CSCS is a registered dietitian and certified strength and conditioning coach with a private practice in New York City. You can follow her on Twitter @AlissaRumseyRD or visit her website at www.AlissaRumsey.com