Get a
FREE


ENU Intro Pack*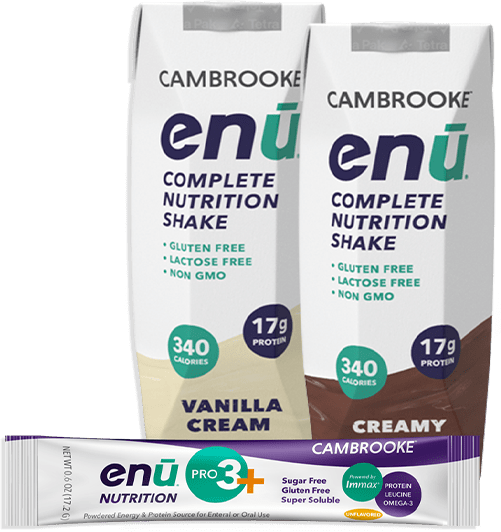 7 Surprising Facts about Quinoa
In recent years, people around the world have become fans of a new superfood. Quinoa has been gaining more attention due to its nutritional value (plus its great flavors and textures). However, for many people, quinoa is still unknown or misunderstood. ENU Nutrition has prepared the following article to provide you with more health information about the benefits of quinoa. We invite you to keep reading as we discuss seven surprising facts about this unusual ingredient – which is featured in ENU's delicious meal replacement shakes for weight gain and weight loss.
What is Quinoa?
Quinoa has been cultivated for thousands of years. However, it is only in recent years that quinoa has been picking up steam in the United States, thanks to its many nutritional benefits.
Today, many countries around the world recognize the importance this super food has to offer, and cultivate it all year 'round. You can find it in most grocery stores, too!
7 Facts About Quinoa Nutrition and Health Benefits
You may have heard the name "quinoa" before, especially if you consider yourself a foodie. However, what many people do not know is that quinoa doesn't just taste great – it can also provide excellent nutritional qualities, helping to keep you fueled the healthy way. Keep reading for seven interesting facts you probably didn't know about quinoa.
#1: Quinoa is Not a Grain
Many people tend to believe quinoa is a grain. While it is contained within the grain category, quinoa is technically considered to be a seed. It is classified as a grain because of the similarity between this seed and whole grains. However, in reality, this superfood is an edible seed.
#2: Quinoa Can Grow Almost Anywhere
One of the most impressive attributes of quinoa is its resilience. Thanks to its adaptability, quinoa can be produced in many different environments. For instance, it is possible to grow quinoa in high altitudes, extremely cold weather, or hot weather. This makes it ideal to develop and produce in all types of climates worldwide.
#3: Quinoa is a Source of High Fiber
Quinoa can contain up to 8 grams of fiber per cup. This is twice the amount of fiber found in other whole grains.
Fiber is important because it plays a vital role in our bodies. For instance, a diet containing high levels of fiber can help to reduce blood sugar levels, promote better digestion, and reduce cholesterol levels.
In addition to being a great source of fiber, quinoa has all 11 essential amino acids, which makes it ideal as part of a healthy dietary regime.
#4: Quinoa Promotes Heart Health
Quinoa has heart-healthy fats that can promote better cardiovascular health. Additionally, quinoa has soluble fibers, which can help lower "bad" cholesterol levels, and magnesium, which can help avoid heart attacks. This makes quinoa an excellent dietary choice for those looking for a good source of heart-healthy nutrients.
#5: Quinoa is an Excellent Source of Antioxidants and Vitamin A
Antioxidants are used as a way to neutralize the free radicals within our bodies. Quinoa is rich in antioxidants and can help to prevent certain illnesses. Additionally, it can help delay aging by assisting the skin in producing collagen over time.
#6: Quinoa Contains Magnesium, Potassium, Iron, and Zinc
Magnesium is responsible for regulating muscle and nerve function, as well as blood pressure. Potassium is another critical nutrient that can help control blood pressure. Iron plays an essential role in our hemoglobin. It helps carry oxygen from our lungs to all different parts in our body. Zinc is an essential mineral that helps strengthen our immune systems. You can find all four of these critical minerals in quinoa.
#7: Quinoa is Gluten-Free
Whether it's a dietary choice or a medical necessity, more and more Americans are turning to gluten-free products and ingredients. Quinoa is naturally gluten-free without the need for any special processing, offering a tasty alternative for people with gluten intolerance or restricted diets.
How Can I Incorporate Quinoa into My Diet?
Before incorporating quinoa into your dietary plan, make sure you consult with your physician. He or she will help you determine whether quinoa is right for your diet and provide you with all other relevant information.
That being said, quinoa is a very versatile ingredient that can be paired up with a wide array of foods. For instance, you can use quinoa as a substitute for rice. You can obtain twice the nutritional value of rice with just one cup of quinoa.
Additionally, you can substitute your oats with some quinoa for a hearty breakfast. If you are a fan of leafy greens, you can toss some quinoa to add extra crunch and texture to your salads. At dinner or lunchtime, you can sauté quinoa with beans, vegetables, and your favorite herbs and spices. Essentially, quinoa is a nutritional powerhouse that combines well with many dishes we already eat every day.
Meal Replacement Shakes for Weight Management and Sports Nutrition
If you are looking for a healthy way to obtain a nutritious meal in a fast and convenient way, ENU can help. Our weight management shakes are made with a proprietary blend that includes whey protein, carbs, vitamins, and minerals. Whether you are looking to manage your weight, build muscle, get better sports nutrition, or just have a quick, on-the-go meal ready for work every day, our products are designed to make reaching your goals easier. To order or learn more about our medical nutrition shakes, contact us online, or call ENU at (855) 266-6733.