Get a
FREE


ENU Intro Pack*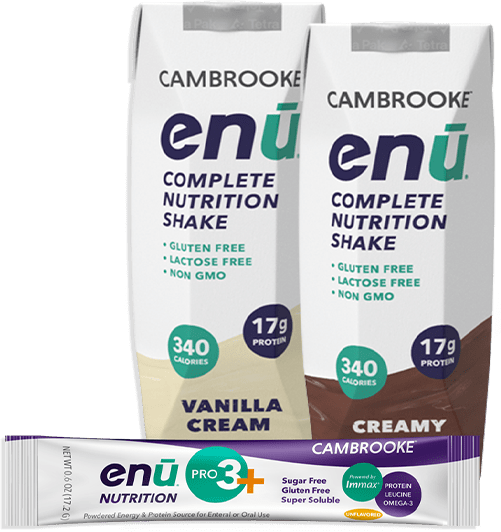 Are Hospitals Waging the Wrong Battle for Better Nutrition?
At-Risk Patient Populations Need Better Choices in Ready-to-Drink Nutrition, Notes Trovita Health Science
Minneapolis, M.N., July 14, 2015 – There is growing momentum at hospitals nationwide to remove sugar-filled sodas and junk food from in-house vending machines and cafes to provide staff, visitors and patients improved nutritional offerings. Eliminating access to these foods is a positive step in the war on sugar, but an opportunity remains for hospitals to reconsider the ready-to-drink "nutritional" shakes they have been recommending for use by their malnourished and at-risk patient populations by considering alternatives with much less sugar and higher quality ingredients.
The conversation on eliminating sugar is typically related to the need to reduce childhood obesity, but there are substantial populations who go unnoticed and for whom sugar intake remains a great cause for concern, including elderly and sick patients with chronic diseases like cancer. These patients require complete nutrition shakes that are high calorie yet low in sugar, and contain protein at a high enough level to maintain their weight. Instead, health care professionals often direct patients to consume sugar-filled nutrition shakes like Boost® and Ensure® that were labeled "liquid candy bars" by the American Society of Geriatricians in 2014.
One bottle of Ensure® Complete contains 22 grams of sugar (about 5 1/2 teaspoons), while an equivalent amount of a leading cola product contains 29 grams of sugar (about 7 teaspoons) – both products are high in sugar or corn syrup, and are well above the American Heart Association's recommended level of daily consumption of added sugars. The obvious question that needs to be asked: are hospitals more interested in appearing to take a stand against sugar than they are in the actual nutritional health of the patients they are caring for?
Trovita Health Science – the makers of ENU® complete nutritional shakes – has taken on the mission of changing the paradigm of nutritional health by creating unique products that deliver real, ready-to-drink nutrition without the baggage associated with added sugars, corn syrup, or other food additives. In fact, only 13% of ENU's total calories come from sugar sources such as tapioca, while many other leading brands have double the percentage. ENU nearly triples the levels of protein used in leading shakes to achieve the recommended levels of protein intake and provide support for good muscle health, while providing an excellent source of important micronutrients and fats from sources such as coconut oil that offer a natural source of MCT (medium chain triglycerides).
Dr. Mitchell Kaminski, a board certified physician in surgery, wound care, and nutrition noted, "In her fight against childhood obesity, First Lady Michelle Obama advocates eliminating high sugar drinks from school cafeterias. In the clinical nutrition field, even more should be done. There is mounting scientific evidence showing that overfeeding excess refined sugar calories causes increased cholesterol levels, obesity, generalized inflammation, vascular occlusion, blindness, renal failure, tumor growth in some cancers, and more. Perhaps it is time hospital nutrition programs catch up with Mrs. Obama. Given the negative consequences from too much sugar intake, perhaps it is time to acknowledge the fact that a calorie from sugar is different than a calorie from fat sources."
Will Brown, CEO of Trovita Health Science noted, "At Trovita Health Science, we recognized that healthcare professionals and patients are demanding more from complete nutrition shakes and enteral feeding formulas in order help patients to maintain a healthy weight, without the burden that comes from added sugars. Our team has created a better product that offers real, balanced nutrition, and healthcare professionals have recognized that fact – we remain hopeful that hospitals will recognize the difference ENU offers and provide our product to their patients."
Availability of ENU
ENU is available at DrinkENU.com, Amazon.com, select retail locations, such as select ShopRite, H-E-B Grocery Stores, Hy-Vee, Shaw's / Star Markets, and Whole Foods Market locations, and through major food distributors.
About Trovita Health Science
Trovita Health Science is an emerging specialty health and nutrition company, dedicated to developing and commercializing products that address unmet needs in clinical and sports nutrition. Trovita is recognized for innovation in the adult and sports nutrition categories, and was named a Division Winner in the 2014 Minnesota Cup, while ENU was also selected as the 2014 CPG Editor's Choice Award Winner for the best new innovation in weight management products. ENU is certified by Informed-Choice and has been verified through laboratory testing as being free of all banned substances. ENU is trusted for use in sport.
Source: Trovita Health Science