Get a
FREE


ENU Intro Pack*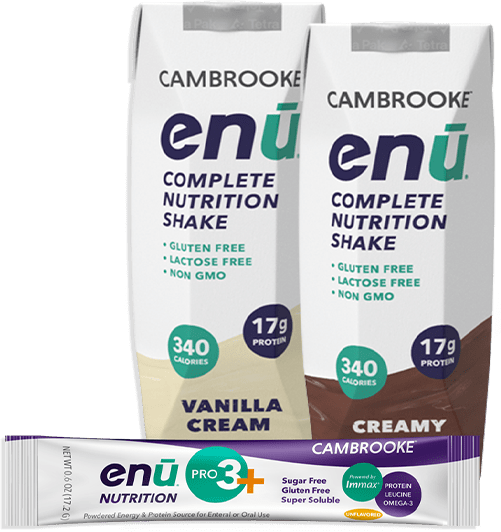 Bariatric Protein Shakes: Getting Nutrition Post-Surgery
Obesity and overweight have become a severe problem in the U.S. over the years. According to the CDC (Centers for Disease Control and Prevention), 9.3 million Americans were affected by obesity. Severe and life-threatening diseases such as type 2 diabetes and heart attacks are attributed to obesity and overweight. Bariatric surgery has become one of the most sought after solutions to the overweight epidemic affecting the nation. Going through this medical procedure means bariatric patients will need to change their diet to recover from surgery and reach their optimal weight. One of the ways bariatric patients can achieve their goals after bariatric surgery is by incorporating meal replacement shakes into their diet. ENU-Nutrition invites you to keep reading as we discuss getting nutrition after bariatric surgery.
Recommended Protein Shakes After Bariatric Surgery
Bariatric surgery does not limit itself to one single surgical procedure. This medical procedure includes different interventions aimed at addressing a person's obesity. Patients who undergo bariatric surgery can achieve weight loss by having the size of their stomach reduced or having a portion of their stomach removed. People whose Body Max Index (BMI) is 40 (270 lbs.) or higher are eligible for bariatric surgery.
There are specific guidelines following bariatric surgery to help you feed your body correctly and allow you to recover. Your body may not be able to process and break down food the way it used to before your surgery. This is why it is essential to eat balanced meals in small bites. Foods with high caloric content may be difficult for you to process, so you'd want to keep your calorie intake to a minimum. Your caloric intake should not get past the 600 calories mark at first.
Additionally, you should keep track of how much fluids and proteins you ingest every day. Drinking at least two liters of fluids a day and 70 grams of protein can help you keep good track of your recovery and help your body to stay hydrated and well fed. Try to eat easily digestible foods like eggs, tuna, yogurt, and other sources of protein that can travel easily through your digestive system.
Adding a meal replacement shake to your dietary regime following bariatric surgery can help you feed your body with adequate nutrients. It can also help you keep your caloric intake in check while recovering from your surgical procedure. Ideally, the recommended type of meal replacement shake should have at least 15 grams of protein and at least 150 calories. Make sure to consult with your treating physician and dietitian to see which meal replacement shake works best for you following bariatric surgery.
High Protein Shakes for Bariatric Patients
Bariatric patients go through significant changes after their surgery. One of the most significant changes in a bariatric patient's life is their diet. After surgery, patients have to limit their daily calorie and protein intake. This is why it is essential to find a great source to maintain a proper and sustainable protein and caloric intake.
Protein plays a critical role in a bariatric patient's recovery process. For instance, protein helps to build and to maintain proper muscle mass. A bariatric patient can lose muscle mass over time due to a reduction in his or her food intake. Maintaining and/or gaining muscle mass can be achieved by combining proper protein intake and low-intensity aerobic exercises. Having protein-rich shake can help you get the amount of protein you need to keep your muscle mass in check following your surgery. Keep in mind recovering from bariatric surgery takes time and care. Make sure to consult with your bariatric surgeon who can recommend the proper amount of daily protein and the exercises that can help you maintain your muscle mass without compromising your post-op recovery.
Recommended Protein Shakes After Bariatric Surgery
Your dietitian and the bariatric surgeon can give you a precise idea about the amount of protein you should include as part of your diet plan following your medical procedure. Generally, a bariatric patient should consume around 80 grams of protein every day. This can be achieved by eating lean sources of protein such as chicken and turkey. However, meal replacement shakes are an excellent alternative to help you reach your daily protein intake. Combining these shakes with other nutritional sources such as peanut butter and fruits can help you boost your diet and help you achieve your daily dietary goals.
Meal Replacement Shakes Offering Bariatric Nutrition in Every Container
If you or someone you know is recovering from bariatric surgery, ENU Nutrition can help to keep your daily protein intake in check. Each of our weight management shakes is packed with 20 grams of ultra-purified whey isolate protein and 400 calories. Additionally, our meal replacement shakes contain natural carbs from sources such as tapioca, brown rice, and quinoa. Furthermore, our delicious shakes are jam-packed with 23 vitamins and minerals. To learn more about our meal replacement shakes and how they can help you following bariatric surgery call ENU today at (855) 266-6733 or contact us online.