Get a
FREE


ENU Intro Pack*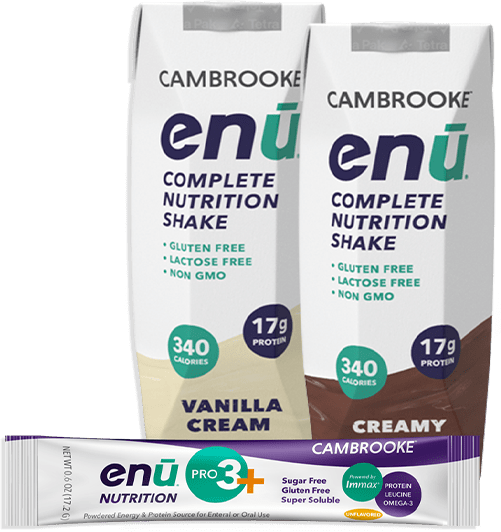 The Benefit of Sunflower Oil in Meal Replacement Shakes
Meal replacement shakes have been favored among many people who need to keep up with their diet on a daily basis. Athletes have also supported them as part of their sports nutrition program, as have dietitians in medical nutrition therapy. One of the reasons why meal replacement shakes have been gaining momentum is they provide the body with essential nutrients in a convenient way. To many people's surprise, one crucial ingredient found in healthy replacement shakes is sunflower oil. ENU details more about sunflower oil and its benefits in weight management shakes.
Is Sunflower Oil Healthy?
People wouldn't normally associate sunflowers with nutrition. However, you would be surprised to know sunflowers promote health. Even more surprising is the fact that oil can be extracted from these bright-colored flowers. Sunflower oil is commonly used in traditional cuisine, cosmetics, and medicine. However, this unique oil has recently been gaining momentum due to its amazing health benefits. Here are some of the benefits of using sunflower oil.
Lower Bad Cholesterol Levels
Compared to other types of oils, sunflower oil has low concentrations of saturated fats which could reduce the presence of cholesterol in our bodies. You should be mindful this type of oil also contains omega-6 fatty acids. These fatty acids are commonly associated with "bad cholesterol." However, consuming this type of oil in moderation can actually be beneficial in keeping balanced cholesterol levels.
Cardiovascular Improvement
Heart disease is among the leading causes of death among adults in the United States. According to the CDC (Centers for Disease Control and Prevention), one out of three adults in the U.S. has high cholesterol levels, which put them at risk of suffering cardiovascular diseases and stroke.
Sunflower oil is rich in vitamin E and has low saturated fat content. Furthermore, it contains additional vitamins alongside monounsaturated and polyunsaturated fats, which help lower the amount of bad cholesterol in your body.
Better Digestion
Sunflower oil is known to be light and easy to digest. Since it is rich in monounsaturated fats, sunflower oil is a healthier choice over other types of oils.
Fighting Cancer
Sunflower oil has great amounts of antioxidants which may help to prevent certain cancers. For instance, tocopherol – a compound found in vitamin E – acts as an antioxidant capable of fighting off free radicals before they damage healthy cells.
Benefits of Sunflower Oil in Meal Replacement Shakes
Meal replacement shakes have become a popular way to get all the nutrients you need conveniently and efficiently. They are designed to help assist people to have balanced nutrition throughout the day. Since many people are not able to get enough time out to prep a wholesome meal, they depend on meal replacement shakes to help them maintain a healthy diet. These shakes are designed to include essential nutrients, whether they are being used as sports nutrition shakes, medical nutrition shakes, or shakes for managing weight.
For instance, nutritional shakes contain essential vitamins such as vitamin A and vitamin B. Vitamin A helps to lower the risks of certain types of cancers, while supporting bone and teeth structure, and also supporting the immune system. Vitamin B helps the body by promoting a healthier immune system and lowering the risk of cardiovascular diseases.
A healthy meal replacement shake can include sunflower oil as one of its ingredients. High-oleic oil, which is found in sunflower oil, is rich in monounsaturated fatty acids. Monounsaturated fatty acids are proven to be excellent in promoting heart health.
Sunflower oil is a powerful ingredient capable of offering great health benefits. As mentioned above, sunflower oil can help you balance your cholesterol levels, which in turn makes it easier to maintain good heart health. Sunflower oil in your meal replacement shake can also help to promote better digestion, healthier skin and hair, and more. Additionally, the high-oleic oil found in sunflower oil helps you lower LDL cholesterol – commonly known as "bad cholesterol." Lower levels of LDL cholesterol are associated with a lower risk of suffering from cardiovascular disease.
The benefits of sunflower oil are undeniable. However, we cannot stress enough the importance of consulting with your treating physician before incorporating meal replacement shakes into your diet. Your doctor can let you know whether replacement shakes are beneficial to you.
Order Healthy Meal Replacement Drinks for Weight Management
ENU meal replacement shakes are made with delicious flavors and high-quality nutrients. We dedicate ourselves to providing a convenient, on-the-go solution for those who are unable to prep a meal during the day. Our special blend of vitamins, minerals, protein, fiber, and carbs ensures you get a nutritious, balanced meal in every serving. To learn more about our meal replacement shakes and how they can help you balance your diet, contact ENU online today, or call (855) 266-6733.