Get a
FREE


ENU Intro Pack*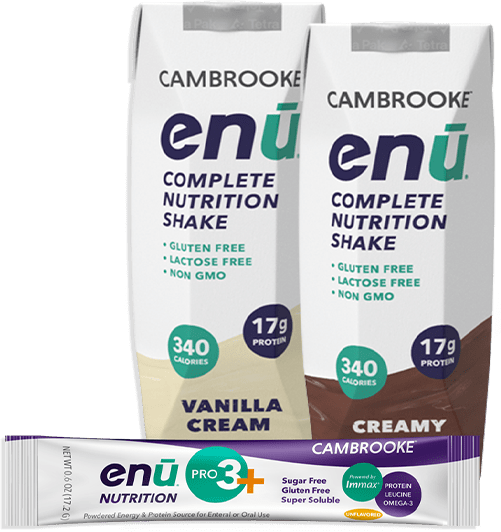 Chicken and Corn Chowder Recipe Using ENU Pro3+ Nutritional Powder
Click to watch the instructional video below: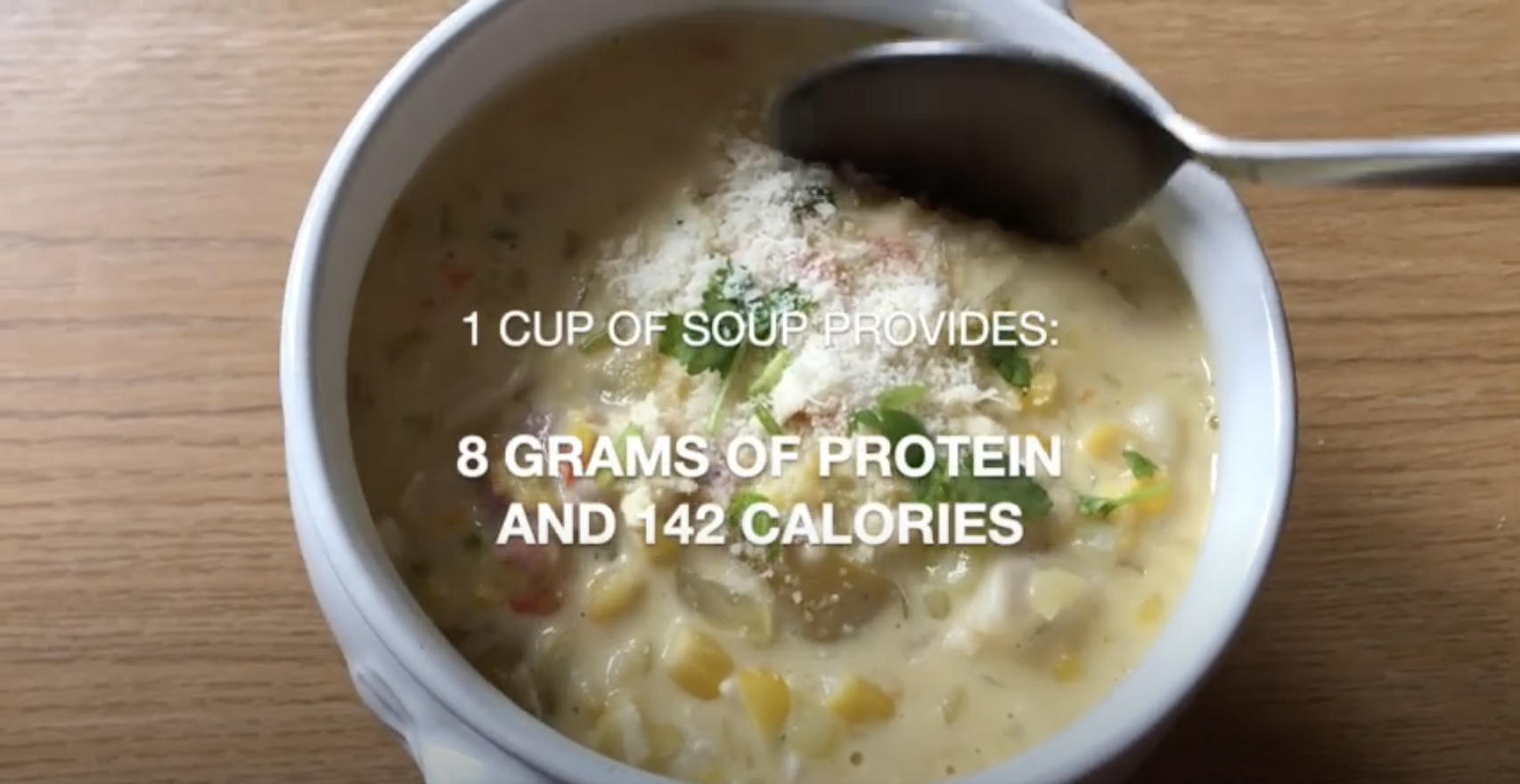 Preparation Time: 15 minutes
Cooking Time: 30 minutes
Serving Size: 1 cup; serves 14
Ingredients
1 pound boneless skinless chicken breast, cooked and shredded
4 oz bacon, cooked and crumbled*
1/4 cup olive oil
1 ½ cups diced red bell pepper
1 ½ cups diced red or yellow onion
1 jalapeno, chopped
4 garlic cloves, minced
1/3 cup all-purpose flour
8 cups low-sodium chicken broth
3 cups russet potatoes, diced in ½" cubes
2 bay leaves
2 1/2 cups corn kernels (fresh or frozen)
1 1/2 cups half and half
3 teaspoons Kosher salt
2 teaspoons Black pepper
2.5 oz Green Onions
28 scoops ENU PRO3+
Directions
In a large pot, heat olive oil over medium heat.
Add red bell pepper, onions, jalapenos and saute until tender, about 3 minutes.
Add garlic and cook 30 seconds longer.
Stir in flour, and cook 2 minutes stirring constantly. While stirring, slowly add in chicken broth and whisk until well blended.
Add potatoes and bay leaves. Bring mixture to a boil stirring frequently, then reduce heat to medium-low and cook, uncovered, 10 minutes or just until potatoes are tender, stirring occasionally.
Add corn and stir. Using a blender, food processor, or handheld immersion blender, emulsify soup just enough to mash most of the potatoes and break up some of the corn (about 30 seconds).
Add in cooked chicken, bacon, and half and half. Simmer uncovered 10 – 15 minutes longer, stirring occasionally, until mixture has thickened to desired level.
Mix in green onions and ENU PRO3+. Season with salt and black pepper.
Turn-Out & Storage
Serve warm topped with additional ingredients as desired: bacon, green onions, and/or jalapeno peppers.
May be stored for up to 3 days under refrigeration and 3 months in the freezer.
Nutrition Analysis (per serving)
568 calories
27g fat
31g protein
49g carbohydrate
455mg sodium
Recipe prepared by Zachari Breeding, MS, RDN, CSO, LDN, FAND
Zachari is a professional chef and clinical dietitian in Philadelphia and recently received his certified specialization in oncology nutrition. Zach is a contributing author to Food and Nutrition Magazine and the Stone Soup blog. In addition, he is the President of a non-profit organization that provides financial assistance to those living with cystic fibrosis and the Owner of Sage Nutritious Solutions, a personal catering/nutrition business. For more information about Zach, visit his website www.the-sage.org.