Get a
FREE


ENU Intro Pack*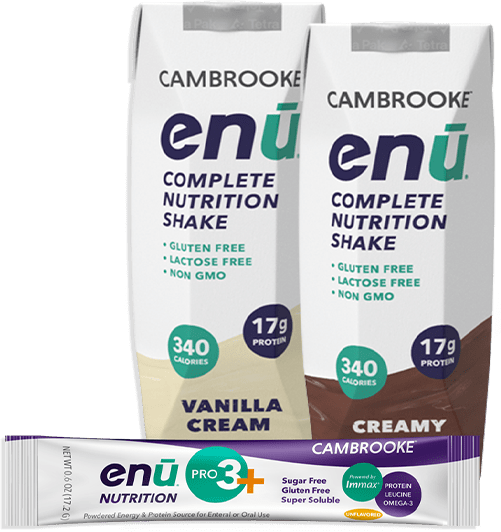 Does Radiation Cause a Loss of Appetite?
No matter the type of treatment, patients battling cancer often report a variety of debilitating side effects as a result of their chemotherapy, immunotherapy, or radiation therapy; patients who experience a combination of treatments are especially at risk. That said, radiation treatments offer patients a few advantages over more systemic options like chemo, such as the fact that radiation is a much more localized treatment; in other words, it affects a much smaller area. Still, the side effects of radiation treatments can be as serious as they are wide-ranging. A patient who loses their appetite, for example, might be forced to contend with malnutrition or dehydration, which could ultimately undermine their recovery. And so, a patient might reasonably wonder, does radiation cause a loss of appetite, and if so, what options might exist to offer medical nutrition support? To find out, keep reading as the people at ENU explain.
The Effects of Radiation Therapy on Appetite
The effects of radiation therapy can be tough to predict, as reactions to the treatment can vary from patient to patient and location to location. A patient who undergoes radiation therapy for cancer of the head, neck, or abdomen is more likely to feel nausea and develop mouth sores than a patient whose cancer is in one of their extremities, like a hand or foot. Because radiation is so precisely targeted, the side effects a given patient might experience will largely depend on where on their body they are receiving treatment.
That said, a loss of appetite is easily one of the most common side effects of radiation therapy, and many patients will have to deal with it in some form. The reasons why this condition appears can be difficult to nail down, however, as some side effects of radiation can themselves lead to appetite loss, even if the radiation doesn't.
For example, nausea is a side effect that most patients experience, and nausea can sometimes lead a patient to avoid food. Similarly, changes in a patient's sense of taste can occur – especially in those receiving treatment to the head or neck – which can lead to a loss of appetite as well. Other symptoms may impact a patient's ability to chew or swallow, as is the case with oral mucositis, and keeping food down can be a challenge as well. And yet, despite all of this, patients battling cancer have a greater need for proper nutrition than ever.
Getting Proper Nutrition During Radiation Therapy
It's no secret that radiation therapy damages healthy cells, even as it seeks to target cancerous tissue. For those who receive these treatments on a regular basis, that means your body is constantly being damaged by radiation, after which it needs to repair itself. To do so, you have to provide your system with proper nutrition – preferably through well-rounded meals, though a protein shake for cancer patients can be effective as well. However, if you have lost much or all of your appetite or have difficulty eating, getting enough calories and nutrients to keep up your strength and ward off infection can be a challenge. Below are some tips for how you can get the nutrients you need, even if your body doesn't want to cooperate:
Eat Small, Frequent Meals
If you're having trouble eating or keeping down large meals, try to snack throughout the day instead. Eating several small meals can still give you the nutrition you need without forcing you to handle lots of food at once.
Use Meal Replacement Shakes
If solid foods are a no-go, a liquid nutritional supplement for cancer patients may be able to provide a solution. Drinking a meal replacement shake can often provide the nutrients of a small meal without requiring much work to chew or swallow, the ideal thing for patients undergoing radiation. They can even be added to a recipe for homemade protein shakes.
Look for High-Calorie Foods
One of the hardest things for a cancer patient to do is get enough calories every day to keep their body energized – though it's the perfect excuse to down lots of milkshakes, pudding, snack foods, and other things high in calories. That said, try not to depend entirely on unhealthy foods, as it could wind up doing more harm than good; talk to your cancer care team about this.
Avoid Drinking with Meals
Liquids take up space in your stomach, which can cause a reduced calorie intake overall. Try to avoid drinking anything with meals to maximize the amount of food you consume, unless you have an issue – such as dry mouth, thick saliva, or trouble swallowing – that requires lubrication of the mouth.
Whatever you choose to eat, do your best to consume a mix of key macronutrients – protein, fats, and carbs – to fuel your body's healing process. This might require a great deal of flexibility in your eating schedule, not to mention assistance from friends and family, but your recovery is well worth it.
Balanced Nutritional Shakes Available Today from ENU
ENU meal replacement shakes strive to offer everything your body needs from a small meal in one convenient, easy-to-consume beverage. Each shake from ENU contains 20 grams of protein from whey and soy sources, along with complex carbs derived from whole grains, heart-healthy fats from coconut and sunflower oils, and a blend of more than 20 vitamins and minerals. Plus, all our drinks are lactose-free, gluten-free, non-GMO, and certified Kosher. To find out more about ENU nutritional shakes and how they can help support you during your radiation treatments, visit us online or call (855) 266-6733 today.