Get a
FREE


ENU Intro Pack*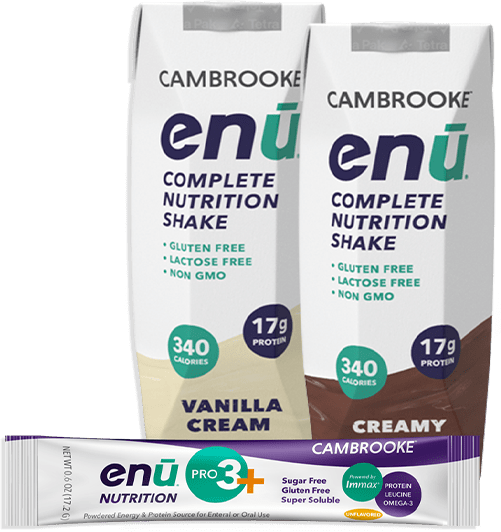 ENU has helped me tremendously. I have been able to regain my strength and vitality…
What initially caused your unintended weight loss or why were you looking to maintain or gain weight?
I was diagnosed with Stage 4b tonsil & lymph node cancer in 2014. The treatment of radiation and chemotherapy did major damage to my taste buds, mouth and throat. I lost weight because I couldn't eat.
What helped you choose ENU Nutrition Shakes vs. the other shakes out there?
After my cancer treatment, my daughter was looking for a supplemental drink that not only could be used in my feeding tube but would also be good for me. She knew that those drinks like Ensure were full of corn syrup and therefore very bad for me, or anyone.
How has ENU helped you and would you recommend it to others?
ENU has helped me tremendously. I have been able to regain my strength and vitality while having the peace of mind that I am not putting unhealthy ingredients into my body. I have and will continue to tell anyone that ENU is a much wiser choice when looking for a supplemental drink then those "so called" healthy drinks like Ensure.
– Lauraine V.