Get a
FREE


ENU Intro Pack*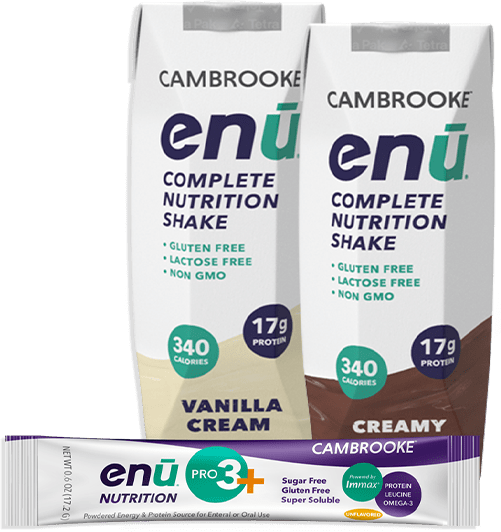 Gluten-Free Foods to Help You Gain Weight
While many people might think about shedding pounds when discussing weight management, there are plenty of others out there who need to gain weight. While this can be difficult for a number of reasons, the process can require even more planning if you have to maintain a gluten-free diet as well. However, there are lots of gluten-free foods out there that can help ensure healthy weight gain, as long as you know what to look for and how to use them. Below, the team at ENU will discuss some gluten-free foods to help you gain weight and provide some tips on how to effectively implement a weight-gain diet; keep reading to learn more.
Top Gluten-Free Foods to Help with Weight Gain
Although the idea of gaining weight sounds like it should be easy, it's important to keep in mind that there's a difference between quickly adding visceral fat to your frame – a very unhealthy way to gain weight – and maintaining a steady and sustainable accumulation of fat and muscle that won't disappear almost instantly. If you are on a gluten-free diet (or even a standard diet, for that matter), a big part of what determines the kind of weight gain you experience is the food you choose to eat; the following are a few of the healthy gluten-free foods that can help with weight gain in a beneficial way.
Chia Seeds
For thousands of years, chia seeds have been used to obtain energy and nutrients without much of an increase in the volume of food consumed. Just one ounce of these gluten-free seeds contains a surprising array of nutrients, including 9 grams of healthy fat, 4 grams of protein, and significant amounts of calcium, zinc, and vitamin B (among other vitamins and minerals).
Avocado
Because these creamy fruits are very fatty and high in calories, they make an excellent addition to a gluten-free weight gain diet. In addition to the beneficial fats they contain, avocados come with fiber, potassium, and a number of other important vitamins and minerals, plus eating just half an avocado will add 160 calories to your diet.
Cheese
Unless you're looking for a diet that's lactose-free as well as gluten-free, cheese is probably an excellent addition to your weight-gain efforts. While the types and amounts of nutrients in cheese can vary somewhat by the variety you eat, all cheeses offer protein, fats, and calcium, plus nutrients like phosphorus and vitamin B12. However, cheese can also be high in saturated fat, so limit your intake to one or two servings a day.
Quinoa
As one of the gluten-free foods to enjoy "superfood" status, quinoa has grown in popularity exponentially in the past few years. There's a good reason for this, too: Quinoa is bursting with nutritional value, making it an excellent source of carbohydrates, protein, iron, fiber, magnesium, potassium, and many other dietary essentials. And because quinoa can be prepared in a number of different ways, you can eat it often without sacrificing variety in your diet.
Shakes
Though milkshakes are the first thought that comes to many people's minds when they hear this term, shakes can actually take a variety of forms. One example of this is the meal replacement shake, a product created to supply a healthy balance of nutrients in one tasty, convenient package. You could also make your own gluten-free homemade protein shake recipe, and, frankly, enjoying a milkshake now and then might not be a bad idea if you're looking to gain weight, since they offer protein, fats, and calcium in addition to their calories.
Salmon
In addition to its role as an excellent source of lean protein, salmon can provide a sizeable dose of omega-3 fatty acids, an essential nutrient that can help to reduce inflammation, lower blood pressure, and reduce your risk of cancer. Salmon is also high in B vitamins, potassium, and antioxidants, so it's a great choice for any gluten-free diet.
Hummus
Whether you include it as a snack or part of a main dish, eating hummus is a great way to get some plant-based protein, and because it's high in fats and calories, it can offer an easy and delicious way to gain weight without resorting to processed food. Plus, hummus can provide some gluten-free fiber, and it can be incorporated into your diet in a number of different ways.
Supplementing Your Gluten-Free Weight Gain Diet
While most nutritionists recommend getting the lion's share of your nutrients from whole foods, supplementing your diet with meal replacement shakes or nutritional powder can be an easy and effective way to put on some pounds. ENU shakes, for instance, contain 20 grams of protein, 13 grams of heart-healthy fats, 39 grams of complex carbs, and more than 20 vitamins and minerals – not to mention 400 calories per carton. Each shake is gluten-free, lactose-free, non-GMO, and kosher, so they're perfect for a wide variety of special diets, too.
By adding one of these shakes during or after a meal, you can boost your calorie and nutrient intake without ruining your appetite. If you find that you don't have room for more food, however, consider trying our Pro3+ nutritional powder, which can add 35 calories per scoop, plus protein, fats, and carbs, all without significantly altering the taste, texture, or volume of whatever you're eating or drinking.
Try a Gluten-Free Weight Gain Shake or Powder from ENU
Whether you're looking to add muscle to your frame or simply want to put on some weight to improve your overall well-being, ENU's shakes and powders can help you meet your goal. To learn more about these healthy, effective products, visit us online or call (855) 266-6733 today.