Get a
FREE


ENU Intro Pack*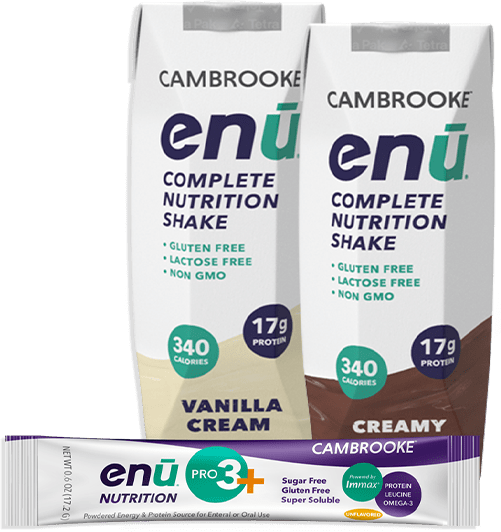 Good Nutrition Is Important During Cancer Treatment
An estimated 1.65 million people in the U.S. will be diagnosed with cancer this year. It's important that people with serious diseases like cancer maintain a healthy body weight and lean body mass, but side effects of both cancer and chemotherapy can make this difficult.
Quality nutritional intake plays a crucial role during cancer treatment and the National Cancer Institute recommends patients consume nutrition drinks between meals when additional caloric intake is necessary.
Side effects that can lead to malnutrition
While progressing through cancer treatments, many people struggle with weight loss and malnutrition. While chemotherapy is well known for causing nausea, it can also lead to changes in appetite and sometimes cause sores to develop in the mouth, making it painful to chew solid foods. Some patients may also develop an altered sense of taste that can make food taste extra sweet or salty or leave a metallic flavor in the mouth, making food unappealing.
Any of these issues could contribute to malnutrition, which can hinder the effectiveness of cancer treatment, worsen prognosis and reduce quality of life. When a person does not consume enough calories, the body begins to break down muscle as a source of energy, causing the person to lose lean muscle mass.
ENU® Nutritional Shakes
For people who find it difficult or painful to eat while battling illness, ENU Nutritional Shakes can be a quick and convenient way to increase nutritional intake to help prevent unwanted weight loss.
Deborah Kurzrock, RD, LD, CSO, who is a registered dietitian that works with cancer patients, says, "As a clinical dietitian, I appreciate the quality ingredients in ENU, such as quinoa, brown rice and whey protein. With almost 500 calories per bottle and 25 grams of protein, ENU provides calorie-dense nutrition, without the use of corn syrup or sucrose."
If you are looking for a convenient way to increase calorie and protein intake while battling an illness, perhaps ENU shakes would be a good option for you.