Get a
FREE


ENU Intro Pack*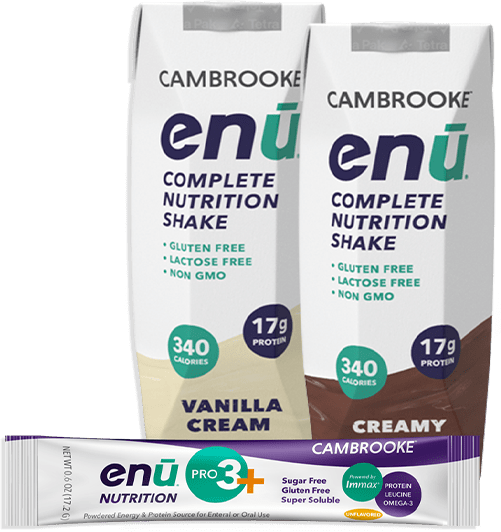 The Health Benefits of Quinoa in Meal Replacement Shakes
Given the term, it's easy to assume that a meal replacement shake contains everything you'd expect to get from a complete, well-rounded meal. However, like any food product, meal replacement shakes can vary widely in terms of quality, contents, and benefits, making it important to take note of exactly what your favorite shake is made with. Among the best meal replacement shake ingredients to look for is quinoa, a type of whole grain and so-called "superfood" that carries a number of benefits in any context, including as an ingredient in meal replacement shakes. Below, the people at ENU discuss some of the health benefits of quinoa; keep reading to learn more.
The Advantages of Quinoa
Most people have heard of quinoa, a whole grain that has been growing in popularity in recent years. It has been recognized for its nutritional value for millennia and was cultivated by the Incas for that very reason. Today, quinoa can be found in everything from Mediterranean bowls and healthy salads to meat-free burger patties and even breakfast porridge. That's because quinoa offers a number of impressive health benefits, some of which are listed below:
Lots of Fiber
Fiber is an important part of a healthy diet. Not only does it help move food through your system, but it can also help to lower cholesterol, reduce high blood pressure, and ward off diabetes. Plus, fiber makes you feel full for longer, as it takes a while to digest, and it contains fewer calories by volume than other nutrients, making it an effective weight loss tool as well. Quinoa contains almost double the amount of fiber offered by most other grains, so it's an excellent addition to a variety of dishes.
High in Protein
Most people don't think of grains when they think of protein, but then, those people don't know quinoa. This nutritional superstar contains significant amounts of protein – as much as 8 grams per cup of cooked quinoa – and it's a rare example of a plant-based protein that is also complete, meaning that it provides all nine essential amino acids. For vegetarians and vegans, this makes quinoa an extremely useful addition to daily meals.
Vitamins and Minerals
In addition to the presence of key nutrients like protein and fiber, quinoa also offers a wide selection of vitamins and minerals; this includes manganese, magnesium, copper, iron, zinc, phosphorus, potassium, folate, calcium, niacin, and vitamins E, B1, B2, and B6. Quinoa also contains large amounts of some well-known antioxidants, namely kaempferol and quercetin.
Preserves Blood Sugar Levels
For those unfamiliar with the glycemic index (GI), it is a ranking system used to describe a food's effect on blood sugar levels. Foods that are low in the scale – those with a rating of 55 or below – are digested slowly, leading to a slower and less significant rise in blood sugar. High-GI foods, in turn, can cause a big spike in blood sugar levels and have been shown to contribute to increased hunger and the development of obesity. Quinoa has a GI rating of 53, meaning that it is considered a low-GI food. This is important, as it means that quinoa helps to regulate blood sugar and could even aid in weight loss.
Reduces Appetite
Both protein and fiber – two key nutrients found in quinoa – have been shown to reduce hunger and promote weight loss, largely because they take a while to digest and so give the sensation of being full for longer, which discourages snacking and the consumption of large meals. Low-GI foods have demonstrated similar properties; the fact that quinoa features all of these things at once means that it has great potential for helping control one's appetite.
The Benefits of Quinoa in Nutritional Shakes
Those who use nutritional shakes, also called meal replacement shakes, tend to do so with a specific goal in mind. This objective could be anything from losing weight or boosting calorie consumption to increasing a cancer patient's protein intake. Unfortunately, many of the nutritional shakes on the market today are made with unhealthy additives aimed at increasing the calorie count or improving the taste of a specific product; these additives include familiar foes like corn syrup, sucrose, and artificial sweeteners, all of which have been shown to negatively impact a person's overall health and well-being.
By comparison, ENU meal replacement shakes reject those harmful elements in favor of natural, high-quality ingredients. Each carton from ENU contains 20 grams of protein from whey and soy sources, heart-healthy fats in the form of coconut and sunflower oils, and complex carbs derived from brown rice, tapioca, and – you guessed it – quinoa. Plus, each shake offers a blend of 24 different vitamins and minerals, and every ENU product is gluten-free, lactose-free, non-GMO, vegan, and Kosher.
Well-Rounded Nutrition Now Available in One Convenient Beverage
Thanks to ENU nutrition shakes, it's easier than ever to get the well-rounded nutritional profile of a balanced meal in one convenient package. ENU shakes provide all the key macronutrients you need in wholesome forms your body will appreciate. If you or someone you know is looking for an effective weight management shake or medical nutrition support beverage, give ENU a try today and see for yourself what a difference a shake can make. To learn more about all our products and how they can help you reach your health and wellness goals, visit us online or call (855) 266-6733 today.