Get a
FREE


ENU Intro Pack*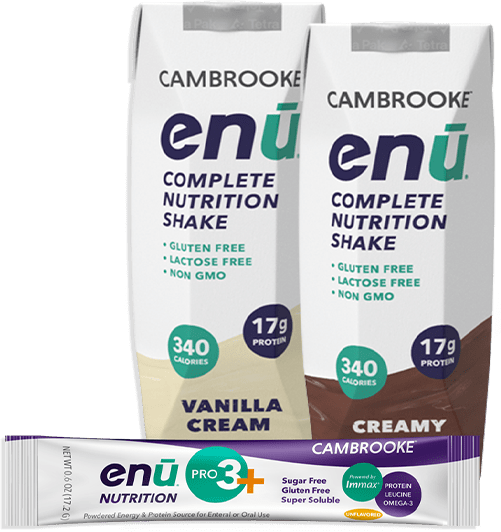 What Is a Healthy Rate of Weight Loss?
Some overweight people can reap many health benefits from losing weight. Lower weight can result in a lowered risk of osteoarthritis, sleep apnea, immune dysfunction, diabetes, and heart disease. More importantly, weight loss for overweight individuals can result in longevity and a sense of increased vitality.
Anyone embarking on a journey towards a healthier body might be interested in learning more about not only how to lose weight, but how to lose weight so that you stay healthy and keep the weight off forever. Read on to learn more about a healthy rate of weight loss, how you can lose weight sustainably, and how nutritional shakes can help you reach your weight loss goals.
How to Lose Weight Safely
When it comes to weight loss, there can definitely be too much of a good thing. If a person loses weight too quickly, they can suffer from muscle loss, nutritional deficiencies (including hair loss and nail breakage), gallstones, digestion issues, dehydration, slowed metabolism, poor immune function, brittle bones, constipation or diarrhea, light-headedness, lethargy, irritability, headaches, hormonal imbalances, menstrual irregularities, and electrolyte imbalances.
More importantly, losing weight too quickly puts a person at high risk for gaining the weight back just as quickly as it was lost. Doctors and nutritionists recommend losing 1 to 2 pounds per week as a healthy and sustainable rate of weight loss. This number is recommended because it means that the dieter has made a sustainable alteration to their lives. If they lost the weight by following a fad diet or resorting to drastic measures instead of making a lasting change, their risk of malnourishment might increase significantly.
Losing 1 to 2 pounds each week can be done by making small, achievable, and sustainable changes to their diets. This means consuming fewer (about 250 to 500) calories per day or exercising more; the most successful diets are a healthy balance of both. A large part of losing weight successfully is noticing and changing unhealthy behaviors. People seeking to lose weight sustainably can do so by focusing on realistic goals, staying motivated, maintaining a positive attitude, eating slowly and becoming aware of a sense of satiety, getting plenty of rest, and consuming protein as part of a balanced diet, which helps control hunger while allowing your body to reset after exercise.
Anyone seeking to lose weight, even if they plan to do it slowly, should consult a doctor or healthcare professional before they make any changes to their routine. A healthcare professional can recommend the right number of calories and an appropriate exercise regimen for you based on your body type, lifestyle, and weight loss goals.
How Nutritional Meal Replacement Shakes Can Help You Lose Weight Healthily
ENU nutritional shakes are a great addition to any diet aimed at losing weight at a healthy rate. They can easily replace meals, which has advantageous implications for those trying to lose weight. Nutritional shakes provide a full nutritional profile, which allows dieters to go through their lives knowing that their bodies are being nourished.
The ingredients in ENU nutritional shakes are chosen for their quality, as well as their ability to balance each other. They have sufficient amounts of whey and soy protein, complex carbohydrates derived from grains, healthy fats that come from sunflower oil and coconut oil, and essential vitamins and minerals including biotin, folic acid, ascorbic acid, and niacinamide. They don't contain any gluten, corn syrup, artificial sweeteners, lactose, GMOs, carrageenan, or algae, and they are certified kosher.
The nutrients in an ENU nutritional shake ensures maximum absorption, digestibility, and benefits for overall health. The full nutritional profile of an ENU nutritional shake ensures that those drinking them feel satisfied, helping to prevent unhealthy food choices later in the day.
Another advantage of drinking ENU nutritional shakes is the ability to closely track the number of calories consumed each day, as well as the amount of protein, carbohydrates, sugar, and fat. Nutritional shakes make it easy to count calories so that you can be sure that you're consuming less each day while still getting enough of the nutrients that allow you to meet your goals.
Finally, nutritional shakes can help people trying to lose weight by assisting with a workout routine. If consumed before a workout, nutritional shakes can provide the energy needed to work out with maximum results. And if a nutritional shake is consumed after a workout, it can help you repair and restore your muscles efficiently.
It's important to note that while there are many benefits to consuming nutritional shakes as part of a weight loss initiative, they are not intended to be consumed for every meal. Ideally, ENU nutritional shakes are consumed as a replacement for some meals throughout the week.
ENU Nutritional Shakes for Healthy Weight Loss
When you're losing weight, make sure that you're doing it in way that supports the overall health of your body and mind. Incorporating nutritional shakes from ENU into your diet allows you to lose weight and keep it off so that you can live life in a healthy way. Visit ENU online to learn more about how you can live a healthier life with the help of meal replacement shakes.