Get a
FREE


ENU Intro Pack*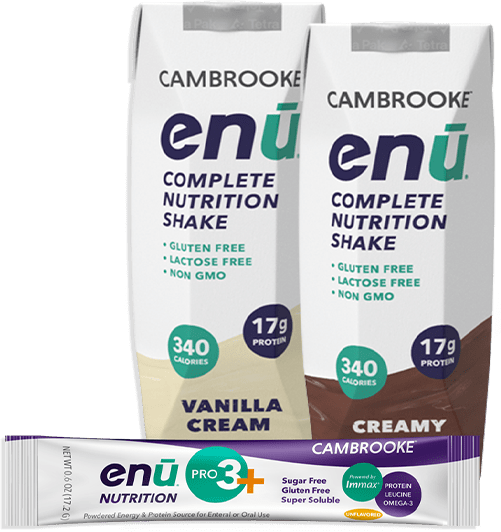 How Can Seniors Strengthen Their Legs?
As we get older, even the most physically fit people can lose a step; it's a natural result of the body's aging process. For some individuals, the loss of strength can be more severe, thanks to a medical condition called sarcopenia – Greek for "poverty of the flesh." Those with sarcopenia can develop trouble moving around and going about their lives as they once did, making it important for these people to find ways to combat the loss of muscle mass, improving their overall health, safety, and independence in the process. Strong, capable legs are essential to this task, but how can seniors strengthen their legs? To find out, keep reading as the folks at ENU, makers of nutritional shakes for seniors, discuss this topic at length.
Why Seniors Need to Strengthen Their Legs
Though it's readily apparent that strong, healthy legs are critical for walking around, it's easy to forget that they play a number of other essential roles until you find yourself unable to use them as you once did. Whether you're getting up out of a chair or climbing a set of stairs in your home, there are plenty of times when our leg muscles support us as we go about our business, even if it's simply by providing balance.
For seniors, these functions are especially important. Among the many health risks that older people face is the chance of experiencing a fall; in combination with the effects of osteoporosis, falls caused by a lack of strength in the legs can lead to severe fractures and even long-term disability in seniors. By working to strengthen their legs, seniors can more effectively prevent injuries, increase their mobility, and improve their quality of life. However, this process requires work, and there are a few considerations to keep in mind before embarking on a muscle-building journey.
How Seniors Can Build Stronger Legs
As with people of any age, seniors looking to strengthen their legs – or any other muscle group – should focus on two specific areas: exercise and nutrition. We'll cover each of these topics below, but first, it's crucial to note that seniors experiencing muscle weakness should not simply dive into a workout regimen unsupervised; even if you have extensive experience with exercise, you may be putting yourself at risk, so be sure to talk to your doctor, and you may also want to find a qualified personal trainer who can help you establish a safe and effective routine. Having said that, let's look at some of the methods through which seniors can strengthen their legs, starting with physical activity:
Strengthening Legs Through Exercise
Building strength and muscle mass through exercise is a gradual process, especially if you're struggling with sarcopenia-related muscle loss. To fight these effects and strengthen their legs, seniors should start with two to three workouts per week that incorporate a number of medium-intensity lower body exercises. To begin, your trainer will likely recommend sticking with bodyweight exercises for a while then slowly adding weight as you build your strength.
It's also important to remember that this process is about more than just strength – that is, more than the amount of weight you can comfortably lift with your legs. Most of the functions our legs perform require power as well, which refers to how quickly and capably they can move when needed. To improve this trait, try to incorporate fast leg movements against limited resistance, which could be as simple as rapidly climbing a few stairs (while keeping hold of the handrail, of course). Like other exercises, however, seniors should only perform these movements when a healthcare provider has deemed it safe to do so.
Using Nutrition to Build Leg Strength
While exercise is certainly critical to the process of strengthening leg muscles, so too is the need for proper nutrition. Without adequate protein in your diet, for instance, your body will lack the resources to build new muscle fibers, and a lack of post-workout carbohydrates can make it more difficult for your body to regain strength and energy after a workout. However, many seniors find it difficult to meet their daily intake requirements for certain vitamins and other nutrients, including protein, so it may be necessary to add some supplements to your diet; discuss this possibility with your doctor if you are looking to strengthen your legs.
To meet this need, ENU offers a variety of nutritional supplements aimed at boosting protein intake, calorie counts, and vitamin and mineral levels in seniors' diets. For example, our meal replacement shakes for building muscle offer 20 grams of protein from whey and soy – two forms that are easily digested – as well as 39 grams of carbs to help restore your body's energy stores and key vitamins and minerals, including vitamin D – an essential component in building and maintaining muscle strength as we age. These shakes come in two mild flavors – chocolate and vanilla – and are made from real food ingredients, with up to 67% less sugar than other nutritional shakes. If you struggle to get all the nutrients your body needs to build muscle and strengthen your legs, consider adding ENU shakes for seniors to your diet.
Nutritional Support Available for Seniors Looking to Strengthen Their Legs
Considering the hard work of building muscle mass and fighting conditions like sarcopenia, there's no reason why seniors shouldn't have ways to more easily meet their nutritional needs. ENU offers products to help these efforts, including tasty meal replacement shakes and powdered nutritional supplements that can help seniors fuel muscle growth and maintain a healthy weight. To learn more about the benefits of ENU products, visit us online or call us today at (855) 266-6733.