Get a
FREE


ENU Intro Pack*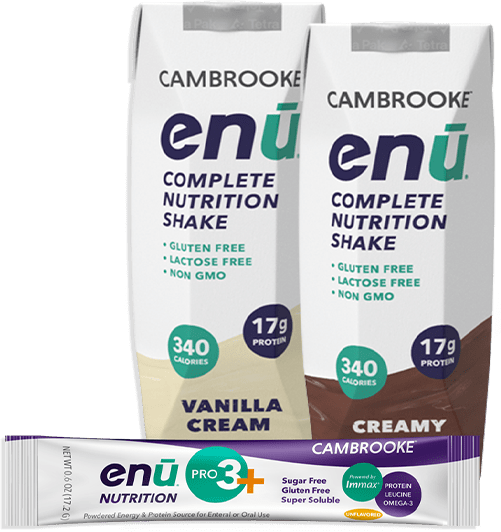 How Do You Tighten Loose Muscles?
Building a stronger body is a long and time-consuming process, not to mention exhausting at times. Many people begin an exercise routine only to lose faith after a few weeks, while others stick it out and find the results to be somewhat less impressive than they expected. Of course, all of these shortfalls can be addressed with patience; sticking with a routine will continue to hone your body, even if it takes a while. Still, after weeks or months of steady exercise, you might notice that your arms, legs, and abdomen are still a little less firm than you'd like. For this reason, many people want to know, "How do you tighten loose muscles?" To find out, keep reading as the team at ENU – makers of protein shakes for athletes – provide some tips and tricks to improve your muscle tone.
How to Tighten Loose Muscles with Exercise
We all know that exercise can help to improve strength and muscle mass, but what's often less clear is how muscle tone factors into the equation. It's tone that makes your loose muscle tighten, rather than sag, by providing structure and showing off the results of your workouts. Along with burning fat and gaining muscle mass, fitness buffs can improve muscle tone to tighten loose muscles by following a few simple tips:
Include Cardio in Your Workout
Although it may seem like it's pure muscle that's hanging off your arm, chances are that fat makes up a big chunk of that mass. As one of the most efficient ways of burning fat, cardio should be a big part of any muscle-tightening routine. Try to include at least half an hour of aerobic exercise each day – whether in the form of running, biking, swimming, or any other activity you'd prefer.
Maximize Your Gains
Another great way to tighten loose muscles is to maximize your gains when working out. Generally speaking, this means lifting weights, even if it's not as much as you might like. It's a well-documented fact that resistance training is the best way to build muscle mass, and the more mass you have, the more solid your arms and legs will appear, ridding you of any loose skin or tissue that you might have.
Add Deadlifts to Your Routine
Few exercises offer the kind of full-body muscle-tightening benefits that deadlifts can. Although they carry the risk of injury if done incorrectly, deadlifts can strengthen your entire frame, improve your posture, and generally eliminate any loose muscles you might have. Just make sure to observe the proper form, or else you could hurt your back pretty easily.
Don't Be Afraid to Push Your Abs
Perhaps the number one place on the body where people want to tighten loose muscles is the abdomen. The famous six-pack is the ultimate goal for many a fitness buff, and it's one area that could almost always use more work. Luckily, your abs are less prone to damage or exhaustion than other muscle groups, so you can work out your abs virtually every day without issue and tighten that belly into the shape you want.
Nutrition for Tightening Loose Muscles
Exercise may be the biggest factor when tightening loose muscles, but nutrition is undoubtedly an important factor as well. If your body lacks the resources it needs to create new muscle tissue and repair the damage from your workouts, you won't see much improvement in mass or tone, so be sure to stick with the following diet tips to get the most out of your exercise.
Prioritize Protein
No nutrient should be ignored if you're trying to build a healthier body, but for tightening loose muscles, protein is crucial. Most people are familiar with protein's outsized role in muscle growth, which is why protein supplements and high-protein nutrition shakes are so popular among gym-goers. If you're trying to improve muscle tone and tighten up your physique, be sure to get plenty of protein each day, as the amino acids it contains can both serve as the raw material for your new muscle and stimulate the muscle production process.
Try Whey for Tightening Muscles
You can use a variety of proteins for this purpose, but whey protein is the most popular, and for good reason. Whey is very easily absorbed by the body, and it's a complete protein, meaning that it has plenty of the nine essential amino acids. ENU shakes offer 20 grams of protein from whey and soy isolates, and our Pro3+ nutritional powder can boost your protein and calorie intake without forcing you to eat more; just mix it into your favorite drink or moist food for more of the nutrients you need to tighten loose muscles.
Stick with Lean Sources of Protein
If tighter muscles is your goal, remember that you're after lean mass, not overall mass. This means picking sources of protein that are low in fat or simple carbs. These nutrients tend to become fat, which is the last thing you want; try grilled chicken, fish, nuts, or low-fat dairy products to get the protein you need to tighten loose muscles without undermining your overall weight and fitness objectives.
Try an ENU Shake or Powder for Tighter Muscles and a Leaner Frame
For most of us, building a lean physique is a struggle, not only because of the effort involved but also because of the time commitment. To get the most out of every motion, add lean sources of protein to your diet, such as the meal replacement shakes and powder offered by ENU. Learn more about all the benefits of our products by visiting us online or calling (855) 266-6733 today.