Get a
FREE


ENU Intro Pack*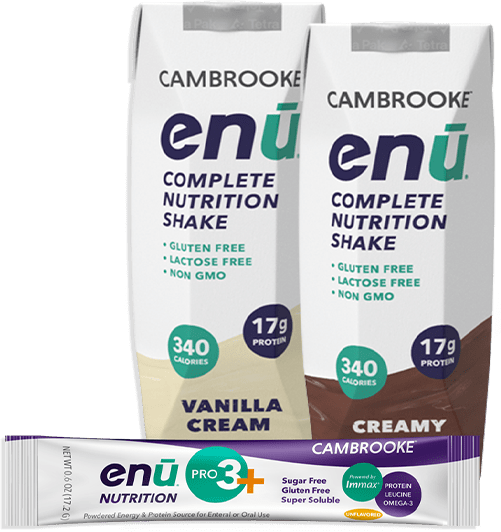 How Much Leucine is There in Milk?
Protein synthesis is one of the body's primary muscle preservation functions. The amino acid known as leucine can help during protein synthesis. It is essential to include this vital nutrient into your diet to keep a healthy body. Nevertheless, a lot of people do not understand where leucine comes from or which are the best sources to get it. Milk has been found to be an excellent source of leucine. You may wonder how much leucine there is in milk and how much of it you should consume every day. ENU invites you to keep reading as we expand on this topic.
How Much Leucine Can You Get from Milk?
Before understanding how much leucine you can get from milk, it is essential to understand what leucine is. Leucine is an essential amino acid used to build and preserve muscle density, especially after a workout. This branch-chained amino acid – or BCAA – is not produced naturally by the body, which is why you have to get it from the food you consume. Milk is one of the various sources of leucine. If you need to recover after exercising or training, or if you want to preserve muscle structure, the leucine contained in milk can help.
Typically, you can get 0.3g of leucine per every 100g of milk. This may not seem as much, especially when you consider the difference between the amount of leucine per grams of milk. However, you can still take advantage of milk's leucine content to help promote a healthy diet. This doesn't mean that milk is the only leucine source you can use to help encourage muscle heath, density, and recovery. You can always turn to supplements that, when combined with milk, can provide a better leucine intake. It is always recommended to talk to your doctor or dietitian before using milk as a primary leucine source.
Benefits of Consuming Leucine Found in Milk
Consuming leucine from milk can be advantageous in several ways. Leucine has been proven to promote muscle growth – as we mentioned. After an intense workout routine such as weightlifting, muscle stimulation causes fibers to break and make way for new muscle to develop. Nevertheless, in order to make muscle growth possible, the broken muscle tissue must receive nutrients to repair muscle tissue. Leucine is one of the key BCAAs that make muscle repair and growth possible. Including leucine as part of your post-workout diet can help promote faster muscle recovery and development.
Moreover, as you may know, working out can put a lot of stress on your muscles. This is why a couple of hours after training – and when your muscles cool down – you can notice soreness around your trained muscle group. BCAAs such as leucine have proven to be effective against muscle soreness. Usually, muscle soreness can last up to 48 hours after a workout without adequate muscle-repairing supplementation. However, including leucine in your diet can help diminish muscle soreness.
Your body is continually breaking down and synthesizing protein. If there is an imbalance between protein breakdown and synthesis, you may experience muscle wasting. In many instances, muscle waste happens as a result of malnutrition, which is common in patients suffering from chronic illnesses. For example, the appetite of people with cancer can diminish due to their treatment. BCAAs like leucine can help prevent muscle wasting. This is why this population needs to consume a balanced diet containing leucine found in foods such as milk.
What Supplements Can I Take with Milk to Consume More Leucine?
As we mentioned, the leucine content in milk may not be very high, especially if you need a high BCAA content in your diet. However, this doesn't mean milk on its own should be your only source for leucine. Adding other foods into your diet can help boost your leucine intake. For instance, chicken, beef, canned tuna, and salmon are BCAA sources that, in combination with milk, can help you with your leucine needs.
However, not every person can eat solid foods or they may have trouble eating whole foods. This is especially true for people going through a severe condition. In many cancer cases, patients can have a hard time swallowing solid food, which can cause them to lose weight quickly. A dramatic weight loss paired with the body's continuous protein synthesis can make cancer patients lose a lot of muscle density.
Adding a meal replacement shake into a cancer patient's diet can help them get the essential amino acids and nutrients they require. A protein shake not only can help promote muscle recovery and growth, but it can also help fight lethargy. ENU medical protein shakes contain leucine, vitamins, minerals, and BCAAs, which are critical in any person's diet. Mixing milk with ENU meal replacement shakes can help you get the recommended amounts of leucine required in your diet.
How Much Leucine Should I Consume Every Day?
The first thing to understand is that the leucine intake required to preserve good health can change from person to person. Variables such as age, height, and weight can determine how much leucine a person should consume. Most of the time, choosing how much leucine you need comes down to your specific needs and circumstances. It is possible that you only need fewer amounts of leucine from milk if you have an otherwise balanced diet. It is always in your best interest to consult with a physician or dietitian to learn how much leucine is adequate for you and if a meal replacement shake can help.
Meal Replacement Shakes for you Daily Leucine Intake Needs
As you already know, leucine is an essential BCAA to include in your diet. While milk can help with your leucine intake, a meal replacement shake from ENU can be an additional – and improved – option to meet your daily leucine intake. All of our protein shakes are formulated with nutrition in mind. We have created a proprietary blend containing the minerals, vitamins, and nutrients you may need. Call ENU today and learn more about our amazing products. Our number is (855) 266-6733.