Get a
FREE


ENU Intro Pack*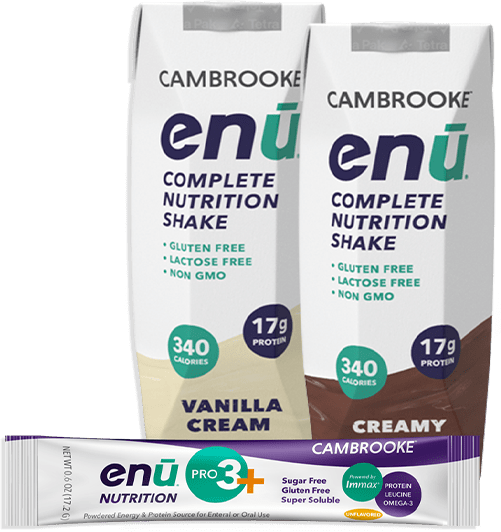 The Importance of the Vitamin D Daily Allowance
With so many dietary recommendations, suggested intake levels, and other guidelines issued by health groups, it can be easy to lose track of what you're supposed to consume each day, let alone the amount of a specific vitamin you should have in your diet. This problem applies to vitamin D as much as any nutrient, and as a result, most people probably have only the vaguest idea about how much of this vitamin their body needs. Luckily, the Institute of Medicine (IOM) has laid out clear suggestions regarding a person's daily allowance of vitamin D, though some suggest even larger amounts than those published by the IOM. If you'd like to learn more about the importance of the vitamin D daily allowance or how meal replacement shakes can help, keep reading as the people at ENU explain in greater detail.
The Benefits of Vitamin D
Despite the name, it may surprise you to learn that vitamin D is not actually a vitamin. Technically, a vitamin is a nutrient that our bodies can't produce on their own and which must be obtained through foods or drinks. Many people do get a significant portion of their daily vitamin D through foods or supplements, but our bodies produce vitamin D when our skin is exposed to sunlight; in medical parlance, vitamin D is a prohormone, the inactive form of a hormone.
Regardless of the terminology behind it, vitamin D is indisputably an important part of a healthy body. It is used in many processes, including the formation of bones; without adequate vitamin D, your body can't absorb calcium and use it to strengthen your teeth and bones. There is also evidence to suggest that vitamin D can help defend against a variety of conditions, including heart disease, multiple sclerosis, diabetes, and cancer. Research is continuing into these possibilities, but a growing consensus supports the idea that vitamin D is even more important than once believed, which is why it can be an essential nutritional shake ingredient.
How Much Vitamin D Should You Get Daily?
In 2010, a committee at the Institute of Medicine released updated guidelines on the amount of vitamin D various age groups should be getting in their diet. This is referred to as a dietary reference intake, also called a daily allowance, and was increased beyond the previously recommended levels. Today, the IOM suggests the following daily intake of vitamin D; all amounts are measured in international units (IU), the unit of measurement for vitamins.
Ages 0 to 6 months: At least 400 IU per day, with a maximum allowance of 1,000 IU daily
Ages 6 months to 1 year: At least 400 IU per day, up to a maximum of 1,500 IU daily
Ages 1 to 3: At least 600 IU per day, up to a maximum intake of 2,500 IU per day
Ages 4 to 8: At least 600 IU per day, with a maximum intake of 3,000 IU daily
Ages 9 to 70: A minimum of 600 IU per day, up to a maximum of 4,000 IU each day
Ages 71 and older: At least 800 IU per day, with a maximum daily allowance of 4,000 IU
As you may have noticed, the IOM has provided a wide range for ideal vitamin D intake. The minimum daily requirements may not be enough for everyone; the amount of vitamin D you should get through food may depend on the amount of time you spend in the sun. As a result, people tend to have less naturally occurring vitamin D during winter months or in areas of the globe with limited sunlight. Some medical authorities recommend even greater amounts of vitamin D than those listed above; some say 1,000 IU per day, while the Vitamin D Council recommends at least 2,000 IU daily.
Finding Healthy Sources of Vitamin D
Though supplements may be an effective source of vitamin D, they can be costly. Thankfully, a number of common dietary staples can offer significant sources of this key nutrient, including bread, milk, eggs, and fish. Many types of bread are fortified with vitamin D, and milk can be an especially potent source. Egg yolks contain some as well, though in smaller amounts, and fatty fish like salmon have some vitamin D to offer.
For those who may be deficient in vitamin D or seek an easy, convenient source, nutritional shakes can be a useful tool for meeting your daily requirement of vitamin D. ENU meal replacement shakes, for example, contain 6.7 mcg (equal to about 268 IU) of vitamin D, representing 30% of your daily allowance. Combined with everyday sources – a glass of milk or a sandwich made with fortified bread, for instance, along with some safe exposure to sunlight – an ENU nutritional shake can help ensure you get all the vitamin D your body needs. As an added bonus, ENU offers lactose-free meal replacement shakes, so those who can't get vitamin D through milk have another option.
Get More Vitamin D in Your Diet with an ENU Meal Replacement Shake
When looking to boost your intake of vitamin D, protein, complex carbs, unsaturated fats, or a variety of other healthy ingredients, consider a tasty meal replacement shake from ENU. Our drinks are perfect for everything from general medical nutrition support to providing you with a weight management diet that fits your busy lifestyle. To learn more about ENU products and how they can help you meet your daily allowance of vitamin D, visit us online or call (855) 266-6733 today.