Get a
FREE


ENU Intro Pack*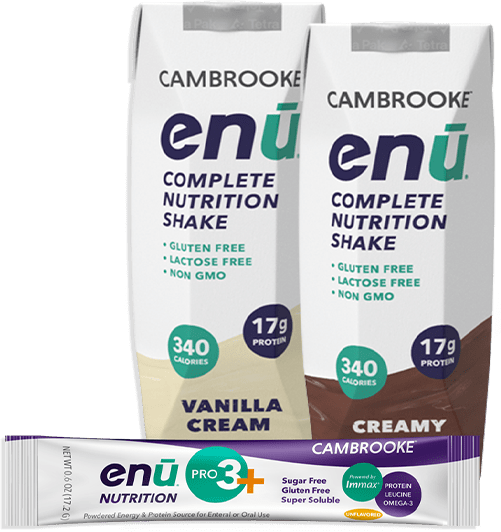 World Cancer Day: Know What Cancer Tests You Need as You Age
We all know that eating right and staying active is an important part of being healthy. But you can also be proactive by getting regular medical check-ups, visiting your doctor if you notice a change in your body and staying up to date on recommended screening tests.
Thursday, February 4, is World Cancer Day, and ENU takes this opportunity to remind you of important tests that are recommended to look for cancer. Discovering cancer in its early stages can often improve your chances of getting and staying healthy.
Cervical Cancer & HPV
Cervical cancer is usually caused by the human papillomavirus (HPV), which is spread through sex. An HPV vaccine can prevent cancer, but it needs to be given before people are exposed to the virus. Therefore, the HPV vaccine is recommended for females ages 9–26 and for boys at age 11 or 12. (HPV can cause cancers of the anus, mouth/throat and penis in males.)
Most adult women should be getting a regular Pap test, which tests for cervical cancer. The test is recommended even if the woman has received the HPV vaccine because the vaccine does not protect against all forms of HPV and no vaccine is 100% effective.
In the past, women were told to get a Pap test every year, but as experts have learned more about cervical cancer and the HPV that causes it, recommendations have changed.
It is now recommended that women get a Pap test starting at age 21. Here is what the American College of Obstetricians and Gynecologists (ACOG) recommends:
Women ages 21–29 should have a Pap test every three years.
Women ages 30–65 should have a Pap test and HPV test (co-testing) every five years (preferred). It is acceptable to have a Pap test alone every three years.
Breast Cancer
It seems every other month we see a new recommendation for mammograms and breast cancer screening. The U.S. Preventive Services Task Force (USPSTF)—an unbiased, nonpartisan, volunteer group of national experts in prevention and evidence-based medicine—recommends women ages 50 to 74 get a mammogram every two years and that it is up to each woman whether to start getting mammograms in their 40s. However, ACOG continues to recommend women get mammograms every year beginning at age 40, while the American Cancer Society (ACS) recommends women get their first mammogram at age 45 and get one every year until age 55, when they can switch to every two years.
Such disagreement can be confusing, so it's important to discuss your options with your ob-gyn or primary care doctor and decide what's right for you.
Testicular cancer
Testicular cancer is the most common cancer among males ages 15­–34, according to the USPSTF. However, it is still relatively rare compared with other types of cancer.
The USPSTF and most major medical organizations do not recommend any type of screening for testicular cancer because there's no evidence that it works. However, it's always important to be aware of changes in your body and see a doctor right away if you notice something different. The first symptom of testicular cancer is often a lump or swollen testicle, with or without pain. Men may also feel a heaviness or aching in the lower abdomen or scrotum, according to ACS.
Skin Cancer
You may be surprised to know that skin cancer is the most common form of cancer. There are many types, but melanoma is the most dangerous.
Checking your skin all over—look in the mirror to see your backside—and knowing what your moles look like and spotting any changes is an important way to catch skin cancer early. Better yet, strive to prevent skin cancer by consistently using a water-resistant sunscreen that protects the skin against both UVA and UVB rays and that has an SPF of at least 30, according to the American Academy of Dermatology.
Colon Cancer
Colon cancer is one of the few cancers that can be prevented (not just detected early) through screening. By conducting tests that look for pre-cancerous polyps and then removing those polyps, doctors can prevent colon cancer from starting.
Colon cancer screening is recommended beginning at age 50. There are several tests that can be done in your doctor's office, but if any polyps are found, you will need to have a colonoscopy to remove them. Depending on the test, they are recommended every one, three or five years. Or, you can start with a colonoscopy, which finds the polyps and removes them during the same doctor's visit, plus you only need a colonoscopy every 10 years, according to ACS.
Keeping updated on the latest cancer screening tests and knowing your body is an important ingredient as you aim to be the healthiest you can be.