Get a
FREE


ENU Intro Pack*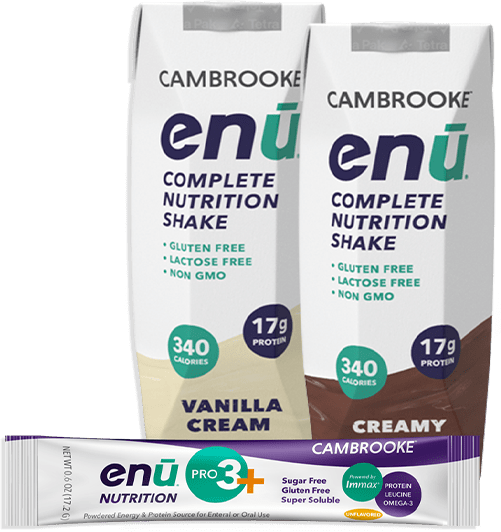 Mom was Right – Eating a Healthy Breakfast Matters
Alissa Rumsey RD, CDN, CNSC, CSCS
www.alissarumsey.com
Your mother was right, breakfast really is the most important meal of the day. Not only does it jump-start your metabolism and give you energy to begin the day, but breakfast has been linked to many health benefits. Breakfast can lead to improved mood, increased concentration and attention span, enhanced memory, and improved cognitive function. People who eat breakfast have a more nutritionally complete diet, and are more likely to meet their vitamin, mineral, and protein needs.
Breakfast doesn't have to take a lot of time – here are a few simple tips to help make morning meals quick and easy:
• Plan ahead: have nutritious food readily available and you will eat it. Use weekends to get a head start on prepping: cut and dice vegetables for use in omelets or smoothies; wash and slice fresh fruit; pre-portion out nuts and dried fruit for a trail mix that is easy to grab and go. You can even put all the ingredients for a smoothie into your blender the night before, then in the morning add your liquid, blend, and go!
• Be creative: breakfast doesn't have to be eggs and toast. A slice of left over pizza, vegetables with whole-wheat crackers and cheese, or even a grilled cheese and avocado sandwich – all can work for breakfast.
Some quick and healthy choices include:
• Smoothie made with 1-cup leafy greens, ½ cup frozen fruit, 1 ounce of nuts, 1 tablespoon of flaxseed, and 8-10 ounces of water or milk.
• 2-3 hardboiled eggs and an apple
• 3/4 cup whole grain cereal with milk and berries
• Oatmeal made with milk, nuts and fresh fruit
• Greek yogurt with chia seeds and almonds
• Banana with 2 tablespoons nut butter
• Omelet made with veggies and a slice of whole-wheat toast
• Whole grain crackers with 2 cheese wedges and a peach
• Whole wheat English muffin with a scrambled egg, slice of cheese, and slice of tomato.
Or if you are really squeezed for time, you can grab an ENU Nutritional Shake from the refrigerator for a breakfast with high protein, complete nutrition. If you don't want a full meal of nearly 500 calories for breakfast, you can drink half and save the rest for another time (in the refrigerator).
Alissa Rumsey, MS, RD, CDN, CNSC, CSCS is a registered dietitian and certified strength and conditioning coach with a private practice in New York City. You can follow her on Twitter @AlissaRumseyRD or visit her website at www.AlissaRumsey.com