Get a
FREE


ENU Intro Pack*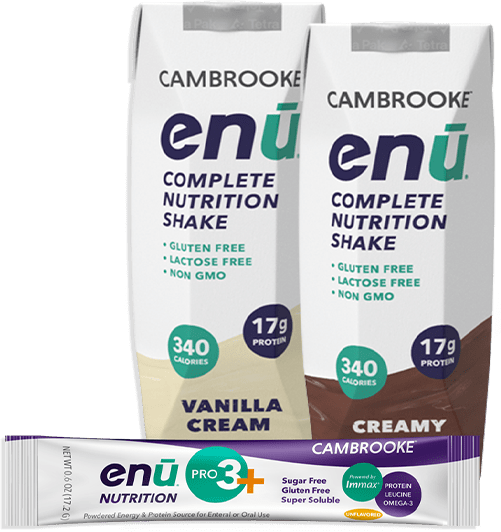 Nutrition Considerations for People with Cystic Fibrosis
Understanding how diet works for people with cystic fibrosis is essential. This severe condition can show debilitating symptoms that can lead to malnutrition and physical deficiencies if not appropriately addressed. Most people with cystic fibrosis understand that maintaining a balanced diet is critical, but are not sure about the considerations they should look at. Many would believe that they only have to eat significant amounts of foods every day to prevent weight loss and other complications arising from this condition. However, some supplements can help balance your diet and keep your body replenished at all times. ENU, the makers of nutrition shakes for cystic fibrosis, invites you to keep reading as we discuss nutritional considerations for people suffering from cystic fibrosis.
What is Cystic Fibrosis?
Cystic fibrosis is a severe medical condition affecting different body organs such as the lungs and the pancreas. This genetic, rare condition is characterized by the overproduction and accumulation of mucus in different organs. For instance, the presence of excessive mucus in the lungs can cause clogging in the passageways where oxygen is carried. In addition to breathing difficulties, a person with this condition can experience problems with germs and infections. Unfortunately, this condition can also affect the digestive process and how a person can obtain the nutrients they need to balance their health.
For this reason, people with cystic fibrosis require special diets. However, not every person has the same dietary needs. We explain more about this subject below.
What Are the Nutrition Considerations for People with Cystic Fibrosis?
As we mentioned, people with cystic fibrosis need a special diet that can vary from patient to patient. There are many things to include in a cystic fibrosis diet and factors consider when designing a diet that caters to a specific patient's needs. For instance, it is essential to determine whether the patient is a child, a teenager, or an adult to know where to begin with their diet plan. The following represent some of the nutritional needs of patients with cystic fibrosis based on their age:
Diet for Children with Cystic Fibrosis
Children are very active, curious, and adventurous. This is especially true for kids ages four to seven years old. Kids this age learn by watching their parents and what other people around them do. They begin to build a strong sense of independence, but this freedom must be cut short, especially if they have cystic fibrosis. One of the best ways to make sure they are doing well is to have meals and snacks readily available for them when they require it. Children's dietary needs with cystic fibrosis can change, but most of them are in the range of 2,000-3,000 calories per day.
Most of the calories they need should come from whole, nutritious foods high in calories and protein. Sometimes reaching this goal on food alone can be challenging, especially with little kids. Adding a nutritional meal replacement shake can help your kid meet their daily dietary needs without having to eat a lot of food throughout the day. It is always recommended to talk to your child's pediatrician and dietitian before adding a protein shake to their diet.
Diet for Teenagers with Cystic Fibrosis
Teenagers are known for being active and adventurous. At the ages of 13-19 years old, teenagers tend to expend many calories, which requires a lot of food to replenish. Teens with cystic fibrosis may need more calories than teenagers without this condition. Depending on the teenager, they may need up to 5,000 daily calories to maintain their diet and overall health in check. Out of these many calories, 1,000 should come from protein sources. However, consuming that much protein and calories throughout the day can be challenging for many teens. However, a meal replacement shake may provide them with the nutrients, calories, and proteins they need to balance their daily food intake.
Diet for Adults with Cystic Fibrosis
Adults with cystic fibrosis need to keep a balanced diet. This is especially true for seniors who may see a decrease in bone and muscle density due to aging. It is essential to remember that this condition can affect the digestive system, which can make it challenging for a person with cystic fibrosis to keep their diet on track. Depending on the person and the extent of their condition, they may need thousands of calories to keep their diet under control. However, this can also be challenging, especially if there are any complications with their digestive system. Adding a medical nutrition shake into your diet can make it easier for you to replenish your body and keep a balanced diet.
How Exercise and Protein Shakes Can Help Meet Nutritional Needs for People with Cystic Fibrosis
Exercising can be an important element to consider if you have cystic fibrosis. Typically, staying active can help you clear the excess mucus in the lungs and help you breathe better. Adding low-intensity cardio exercises can prove to be beneficial to your physical, mental, and physiological health. However, you may wonder how you can support your exercise – which burns calories – when you suffer from a condition requiring a caloric surplus. This is why a unique and particular diet is necessary. Your treating physician and your dietitian can help you design a diet aimed at taking care of your calorie intake based on your daily exercise routine.
One good way to help you prepare for your workout and replenish your body after training is to consume a meal replacement shake. Adding a protein shake to your daily exercise routine can help you keep a balanced diet without sacrificing your overall health. It is always in your best interest to consult with a physician before adding a meal replacement shake to your diet.
Meal Replacement Shakes Helping People with Cystic Fibrosis
If you or a loved one has cystic fibrosis, you know how essential a balanced diet is. Reaching and maintaining your dietary goals can be challenging, but ENU can help you determine what you should eat if you have cystic fibrosis and how our shakes can help. However, you don't have to struggle to consume bland foods to keep your diet – and health – in check. Adding a nutritional meal replacement shake from ENU can help. All of our shakes have a combination of calories, protein, and other essential ingredients aimed at feeding your body with the right nutrients. To know more about our amazing shakes, call ENU today at (855) 266-6733.