Get a
FREE


ENU Intro Pack*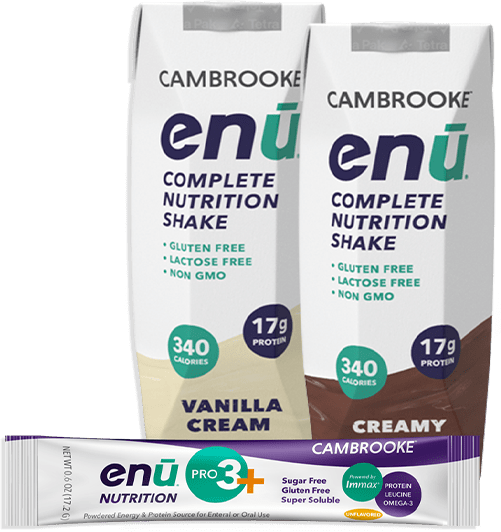 How One Woman Battled Against Breast Cancer and Chemo Symptoms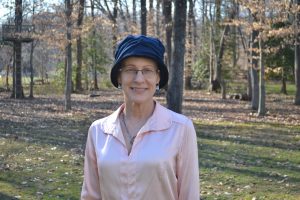 Mary Belle Reese wasn't surprised when she was told she had cancer. She anticipated this news would come one day. As a person with three autoimmune disorders, she was at risk for lymphoma. But breast cancer? No, no, that couldn't be right. That wasn't the kind of cancer she was supposed to have.
Reese, 56, of Lorton, Va., was diagnosed in October 2015 with stage 2 triple-negative breast cancer after she felt a 3-cm. tumor in her left breast. For the previous two years she had been dealing with symptoms of rheumatoid arthritis; Raynaud's disease, which causes parts of your body, usually toes and fingers, to go numb and/or cold from cold temperatures or stress; and Sjogren's syndrome, which causes dry eyes and dry mouth.
People with autoimmune disorders like Reese's are "very susceptible to cancers because our immune system is broken," she says. "So when I got my cancer diagnosis … I said, 'this is weird, I'm supposed to have lymphoma. All my books say I'm supposed to have lymphoma.'"
Reese—who has four kids with her husband of 26 years, Grady—says breast cancer made her nervous, especially because her sister died from breast cancer when she was in her early 40s. But Reese had had several cancer scares before. She has had multiple basal cells—the most common form of skin cancer—removed from her skin. She had been misdiagnosed with colon cancer that turned out to be uterine fibroids pushing against her intestine, and she had had two benign ovarian tumors removed.
Reese's diagnosis also suggested her cancer might be metaplastic breast cancer, a rare, aggressive form that doesn't respond well to chemotherapy. But Reese's cancer acted more like typical triple-negative breast cancer and has responded to chemotherapy from day one.
Severe Chemo Symptoms
Unfortunately, as the chemo began to work, it also began to make Reese nauseous and exhausted. And like with her autoimmune disorders, she began to experience some unusual symptoms: severe back pains and muscle spasms that landed her in the emergency room and an ugly, itchy, painful "bathing suit" rash that resembled the outline of a one-piece. Her dermatologist determined the rash was latent actinic keratosis—a type of skin damage that can lead to skin cancer—coming to the surface all at once. The pain on her skin was so intense she resorted to sponge bathing to avoid the hot water and water pressure.
But the most severe and dangerous symptom was weight loss. A physically fit cyclist, Reese lost 20 pounds and began to lose all of her energy. To minimize the symptoms from her autoimmune disorders, for two years she had been following an anti-inflammatory and no-gluten diet based on a naturopath's recommendations. As part of the diet, she limited sugars, dairy and red meat. She stopped eating processed foods, stuck to good carbohydrates and ate snacks such as almonds, walnuts and hummus with vegetables. And the diet worked, helping minimize most of her symptoms.
However, after she began losing weight, her oncologist blamed it on her diet. She was told to eat "regular American food." So Reese abandoned her diet and ate a pizza that evening. Her body rebelled.
She suffered diarrhea for three days, at which point she headed to the emergency room, where she was diagnosed with severe anemia and given blood transfusions, which caused her fever to spike. "It was like a snowball effect," she says. "Finally, after five days I was released to go, but at this point I was so spent. Just the tiniest thing could knock me over."
Now, Reese could barely walk. One of her kids would carry her up the stairs, or she would take 30 minutes to crawl up to her bedroom. She could not sit up straight, sitting on the sofa bent over like an elderly woman. This was January 2016, and she was still undergoing chemotherapy.
Reese learned that if her malnutrition wasn't corrected, it could lead to "cachexia," a loss of body mass that cannot easily be reversed even with improved nutrition, greatly increasing a person's risk of death. Experts believe that up to 30 percent of cancer patients die as a result of cachexia, not the cancer.
An Introduction to ENU Shakes
One day, as Reese was sitting exhausted and frail undergoing chemotherapy, another cancer patient suggested she try ENU Shakes to increase her weight and regain her strength. The woman gave Reese the rest of her case, eight bottles of the chocolate ENU shake. While admitted to the hospital, Reese kept refusing bottles of Ensure that staff would set on her meal tray. After looking at the ingredient list, she told them, "I'm not touching this stuff."
So when she saw the label and that it was made with healthy oils, no refined or processed sugar and no artificial sweeteners, she decided to try it. At the same time, she began switching between Ambien and melatonin on her oncologist's advice to help with the constant sleep deprivation caused by the steroids. Reese credits the ability to sleep again, combined with her daily ENU shake, as bringing her back to life. "They're the most important things I've done, and I firmly believe that it has been one of the leading factors to me regaining my health."
She began to gain weight. Her energy returned. She could stand up straight again. She could walk up the stairs without help—"really tiny things that you take for granted," she says.
Looking Ahead
Reese's cancer experience forced her to slow down, allowing her to simply sit and rest and think. "It's helping me reset what my priorities are, so that's been a really 'stop and smell the roses' type thing. I'd run by the roses; I would like them, but I never looked at them that long."
Reese is finishing up her chemotherapy this spring and then must decide if she will undergo a lumpectomy or a mastectomy. "I feel personally that my chance of survival is very, very strong," she says, "but I don't plan way far in advance because you never know when it's your time to go. I just want my four children to be able to grow up and be independent, … and I want to be able to give back to as many people who have given to me because I have been showered with so much goodness through this whole process."