Get a
FREE


ENU Intro Pack*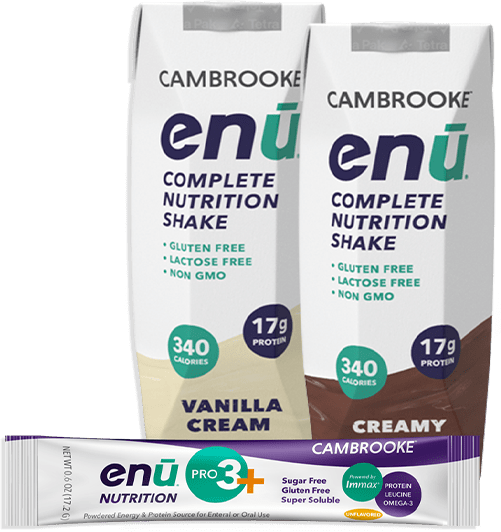 Recipe: Chocolate Cake Batter Milkshake
Okay, chocolate lovers, today is your day…it's National Chocolate Milkshake Day. Brought to you by the Internet, today is separate from National Vanilla Milkshake Day and National Coffee Milkshake Day. If there were ever a time to celebrate chocolate, today would be it.
Traditional milkshakes, made with ice cream and whole milk, are full of added sugar and high in saturated fat. While they are fine once in awhile, I wanted to create a version that you could feel good about drinking as often as you please, while still giving you the taste of a rice chocolate shake. Medjool dates add natural sweetness, while Greek yogurt gives extra protein and creaminess.
This version uses rich chocolate ENU as a base. You can easily get an even richer chocolate flavor by adding a tablespoon of cocoa powder. If you only have vanilla ENU on hand don't worry, you can substitute it for the chocolate along with a tablespoon of cocoa powder to get a similar chocolatey taste.
The end result? A high-protein, low sugar milkshake you can have any time of day. I also highly recommend sneaking in some flaxseed, chia seed and/or spinach for added nutrition benefits without any affect on the flavor.
Bottoms up!
Ingredients
11-oz bottle Chocolate ENU
6-oz plain Greek yogurt
1 teaspoon vanilla extract
2 medjool dates, pitted
1 tablespoon chia or flax seeds
1 big handful of spinach
2-3 ice cubes
Directions:
Place all ingredients in blender and blend until smooth.
If you prefer a thicker milkshake, add more ice. For a more chocolatey taste, add a tablespoon of cocoa powder.
Makes 2 servings
Nutrition per serving: 384 calories, 21 grams protein, 12 grams fat (2.8 grams saturated fat), 50.5 grams carbohydrate, 4.5 grams fiber