Get a
FREE


ENU Intro Pack*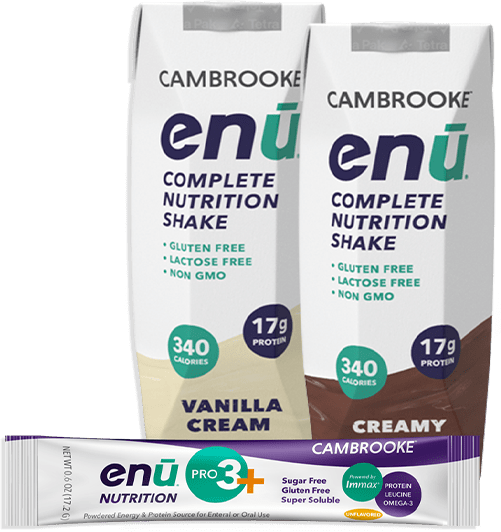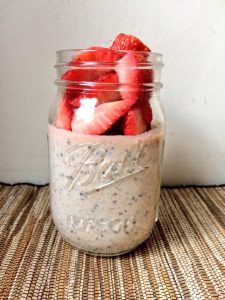 Oatmeal is one of my favorite breakfasts. It can function as a simple base for a whole range of toppings and mix-ins, all of which can be thrown together in just a few minutes. In addition to the deliciousness and convenience factor, oats are packed full of health benefits. Old-fashioned rolled oats are whole grain and an excellent source of soluble fiber and antioxidants. Consumption of oats has been linked to reduced risk of many diseases including diabetes, heart disease, high cholesterol, cancer and obesity.
With the weather heating up, I'm ditching my bowl of hot oatmeal and turning to chilled overnight oats. You get all the deliciousness of oatmeal, without ever having to turn on the stove. Bonus: you put it together the night before, allowing you to have a nutritious breakfast without spending too much time in the kitchen come morning. The oats absorb the liquid you mix them with, and by morning soften into a tasty, pudding-like dish.
This recipe serves as a base, using old-fashioned rolled oats, a banana for some natural sweetness, chia seeds to help give a thicker texture, and vanilla ENU for added protein. Mix-in ideas are suggested; choose your favorites and develop a yummy concoction of your own. Eat a serving of this for breakfast, and stay full and energized for hours.
Ingredients
1 cup old-fashioned rolled oats
1 large, ripe banana
1 Tablespoon chia seeds
1 cup (8oz) Vanilla ENU
½ teaspoon vanilla extract
½ teaspoon cinnamon
Optional Mix-ins:
Fruit: strawberries, peaches, blueberries, apple
Nuts: almonds, walnuts, cashews, pecans
Nut butter
Seeds: sunflower, pumpkin, hemp
Unsweetened coconut flakes
Directions:
Mash the banana in a large bowl.
Add all other ingredients to bowl, and stir well until completely mixed
Cover bowl with plastic wrap and refrigerate overnight.
In the morning, spoon into two bowls and top with desired mix-ins.
Makes 2 servings
Nutrition per serving: 393 calories, 15 grams protein, 10.3 grams fat (1.8 grams saturated fat), 62 grams carbohydrate, 8 grams fiber
*Nutrition information does not include toppings
A few of my favorite flavor combinations:
Banana + Peanut butter
Strawberries + Walnuts + Unsweetened Coconut Flakes
Blueberries + Pecans
Apples + Cinnamon