Get a
FREE


ENU Intro Pack*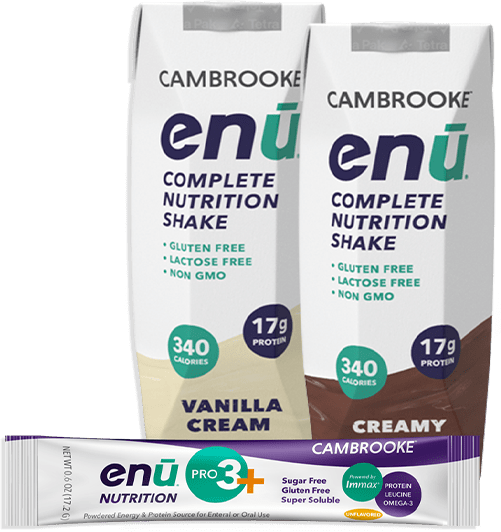 Recipe: Pumpkin Baked Oatmeal with Streusel Topping
Mornings can be rushed, so I'm all for make-ahead recipes I can cook once and then eat for days. This baked oatmeal fits the bill. You can eat it warm right out of the oven, or stick it in the fridge and eat it cold in the morning. The pumpkin puree helps keep the oatmeal moist; you can substitute applesauce if you have that on hand instead.
With just two steps, this recipe couldn't be easier. Most of the ingredients are standard pantry staples, which means you can make up a batch whenever a craving strikes. The streusel topping isn't mandatory, but I highly recommend it to add a sweet crunch alongside the creamy oats. If you want to take it a step further, peanut or almond butter and fresh fruit make a perfect finishing touch.
Ingredients
Oatmeal bake
2 1/2 cups oats
3/4 cup vanilla ENU
3/4 cup canned pumpkin puree
2 tablespoons butter, melted
1 large egg
2 tablespoons honey
1 teaspoon vanilla extract
1 teaspoon cinnamon
1/2 teaspoon baking soda
1/4 teaspoon salt
Topping
1/3 cup pecans, finely chopped
1 1/2 tablespoon brown sugar
1 1/2 tablespoon butter, melted
1 tablespoon flour
Directions
Preheat oven to 375ºF. Grease a 2-quart baking dish or pie pan.
In a large bowl, combine all oatmeal bake ingredients. Scoop oat mixture into baking dish.
In a separate bowl, stir together the topping ingredients. Sprinkle the topping mixture over the oatmeal. Bake for 25 minutes, or until set.
Makes 5 servings
Nutrition per serving: 396 calories, 10 grams protein, 19 grams fat (6.7 grams saturated fat), 48 grams carbohydrate, 6.5 grams fiber