Get a
FREE


ENU Intro Pack*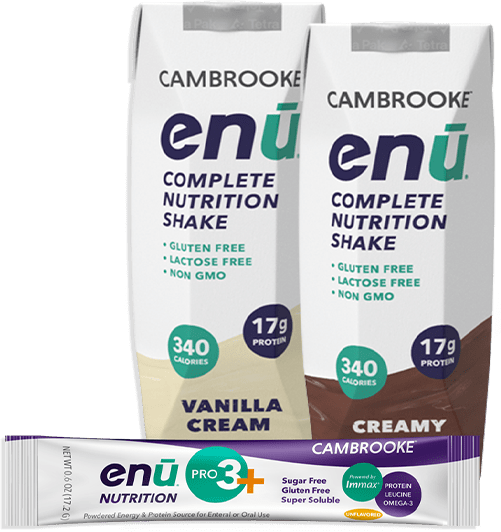 Recipe: Roasted Sweet Potatoes with Apples and Vanilla ENU
While sweet potatoes are notorious for their place in traditional Thanksgiving casseroles, these nutrient-rich vegetables deserve a spot at your table-year round. A naturally sweet root vegetable, the bright-orange flesh signifies its high beta-carotene content. A potent antioxidant that can help lower inflammation, beta-carotene is converted to Vitamin A in our bodies. This root veggie is also packed with calcium, potassium and vitamin C. With 4 grams of fiber in one medium (5 inch long) sweet potato, sweet potatoes digest more slowly in our bodies and may help with blood sugar regulation.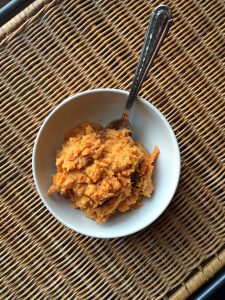 In this recipe, apples give the sweet potato mash a new twist. Cinnamon, nutmeg and a touch of fresh ginger add extra flavor and nutrition. I used Vanilla ENU to make a smooth and creamy consistency, while providing a protein boost to an otherwise low-protein dish. A nice accompaniment to a meal, you can prepare this dish ahead of time and reheat when ready to serve.
Roasted Sweet Potatoes with Apples and Vanilla ENU
Makes 6 servings
Ingredients
1 ½ pounds sweet potatoes
1 large apple
¼ teaspoon ground cinnamon
1/8 teaspoon ground nutmeg
½ teaspoon salt
2 teaspoons grated fresh ginger
1 tablespoon olive oil
½ cup ENU Vanilla
Directions:
Preheat oven to 400 degrees F.
Peel sweet potatoes and apples and cut into 1-inch pieces.
Toss together sweet potatoes, apples, cinnamon, nutmeg, salt, ginger and olive oil.
Place in oven-safe pan and bake for 40 minutes, stirring occasionally, until potatoes and apples are soft.
Transfer mixture to a bowl, add ENU and use hand mixer or potato masher to blend until smooth.
Nutrition information per serving: 223 calories, 8 grams protein, 6.3 grams fat (1.1 grams saturated fat), 42 grams carbohydrate, 4.9 grams fiber
For a higher calorie and protein boost, divide into 4 servings instead. This provides 334 calories and 12 grams of protein per serving.
Alissa Rumsey RD, CDN, CNSC, CSCS
Alissa Rumsey, MS, RD, CDN, CNSC, CSCS is a registered dietitian and certified strength and conditioning coach with a private practice in New York City. You can follow her on Twitter @AlissaRumseyRD or visit her website at www.AlissaRumsey.com