Get a
FREE


ENU Intro Pack*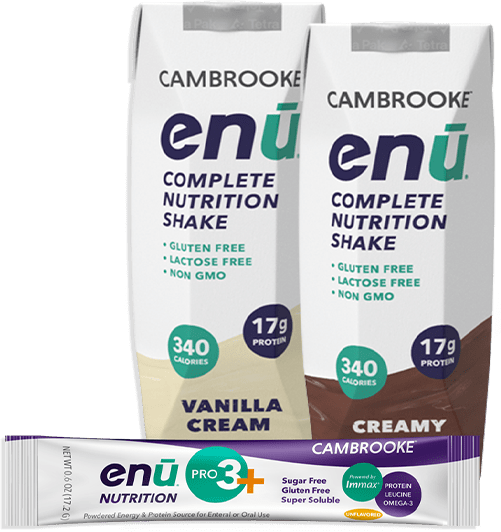 Recipe: Whole Wheat Blueberry Lemon Waffles
These waffles are perfect for eating warm off the griddle or saving for a nutritious breakfast on the go. Whole wheat flour boosts the fiber content while vanilla Enu adds protein and a touch of sweetness. The fresh lemon juice and zest give it a soft lemony flavor that pairs deliciously well with the blueberries.
Try making a double batch and freeze the leftovers. When ready to eat, pop them in the toaster for a quick and healthy breakfast. Go traditional and top the waffles with real maple syrup or mix it up and pair them with peanut or almond butter and sliced bananas. Either way, these are sure to be a family favorite.
Ingredients
1 cup whole wheat flour
1 teaspoon baking powder
¼ teaspoon salt
1 cup (8oz) vanilla Enu
1 large egg
Juice of 1 lemon
Zest of 1 lemon
1 cup fresh or frozen blueberries
Directions:
Pre-heat waffle iron according to manufacturer's instructions.
Combine flour, baking powder and salt in a small bowl. Combine wet ingredients in a separate bowl, stirring together Enu, egg, lemon juice and zest.
Add wet ingredients to dry ingredients and stir together until incorporated. Fold in the blueberries.
Pour ½ – ⅓ cup of batter in the center of the waffle iron (amount will depend on size of the griddle). Close the waffle iron and cook for 1 ½ to 2 minutes, or until done to your liking. Top with maple syrup, nut butter, extra blueberries or other sliced fruit.
Store leftovers in a freezer safe bag, and pop them in the toaster when you want to enjoy them again.
Makes 4 waffles *depending on size of waffle iron
Nutrition per waffle: 231 calories, 10 grams protein, 5.5 grams fat (1 gram saturated fat), 38 grams carbohydrate, 5 grams fiber