Get a
FREE


ENU Intro Pack*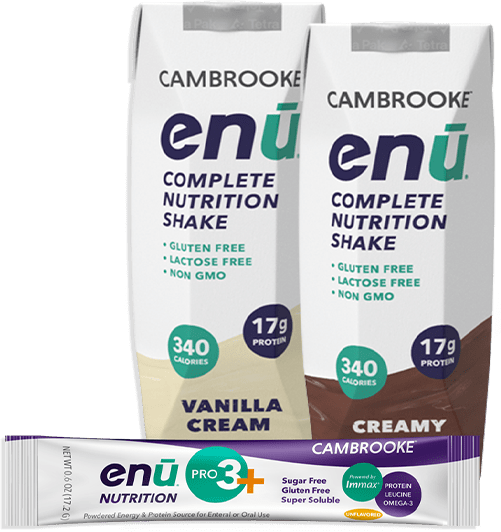 Should You Drink a Meal Replacement Shake Before or After a Run?
A healthy heart, strong muscles, weight management, improved mood, a feeling of invigoration and mental clarity: these reasons, among a myriad of others, are why people around the world run every day. Many of those people get the energy they need to maintain their exercise routine by drinking meal replacement shakes. Yet people continue to wonder, "Should I drink a meal replacement shake before or after running to get the maximum benefit?"
Drinking a meal replacement shake can support a running body when consumed before running or after. This article will tell you more about what happens to your body while you run and how meal replacement shakes can give your body the energy it needs to perform its best at any time of day.
How Running Affects Your Metabolism and Body
The best way to give your body the nutrition it needs is to first understand what is happening in your body while you go for a run. After you begin running, your metabolism speeds up. Your brain releases endorphins and neurotransmitters are fired up. The heart and lungs seek more oxygen to deliver to the bloodstream, which will fuel your muscles. Your muscles will seek more energy. The digestive system slows down, since energy goes towards the muscles. Your body will use up its glycogen stores and will give an anabolic response.
It's important to properly nourish your body to support all of the changes occurring while you challenge it during exercise. To function at its best, your body will need a plentiful amount of the three main macronutrients: carbohydrates, protein, and healthy fats. Carbohydrates will stimulate insulin secretion and supply your body with glycogen, a form of sugar, which gives energy to your muscles. Carbohydrates are needed for energy directly before cardiovascular exercise, but long-term consumption of carbohydrates is also necessary to build stores of glycogen.
Protein is rich in amino acids, which help build muscles. Protein will also allow your body to properly recover and repair muscles that were broken down during your workout. And fat is necessary for a good workout because it assists with the absorption of all of the other nutrients you've eaten and makes you feel more satisfied. Fats also help maintain a healthy body temperature and provide insulation for your organs.
Meal replacement shakes from ENU are a great vessel for the carbohydrates, protein, and healthy fats needed for a good workout due to their convenience and high-quality ingredients. These ingredients include:
Whey protein: Easily absorbed by the body
Soy protein: High in valine, which promotes healthy cells and organs function
Natural carbohydrates: Complex, derived from tapioca, brown rice, and quinoa
Quality fats: From sunflower and coconut oils
A variety of key vitamins and minerals
How a Meal Replacement Shake Is Beneficial for Runners
Whether you drink a meal replacement shake before or after a run, you're giving your body the energy it needs to build strength and burn fat safely and effectively. Drinking a meal replacement shake before a run is beneficial because you'll be able to provide your body with what it needs to have the most energy, and therefore the best run, possible. (The ideal time to drink one before a run is 60 minutes prior.) And since shakes are very easily digested, you won't have to worry as much about stomach troubles or bloating as you would if you ate solid food.
Having a meal replacement shake after a run is helpful for reaching your fitness goals because it will help your body grow new muscle, renew stores of glycogen, and rev up your process of recovery. ENU meal replacement shakes have an ideal ratio of protein and carbohydrates that create excellent conditions for your body to heal after your last run so that you are prepared for the next one.
While meal replacement shakes can be consumed either before or after a run, it's not recommended to drink them at both times. They are not intended to replace all of the meals you eat, but are rather meant to replace some meals or to be supplementary to a portion of your diet.
Meal Replacement Shakes for High-Protein Nutrition Before a Run
Committing to and maintaining a running routine can be difficult. It's physically demanding, but it also requires the mental focus to motivate yourself to keep going and overcome the challenges that may arise. Drinking meal replacement shakes either before or after running can relieve some of the pressure of preparing meals, giving you the mental space to focus on what's more important: exercising and improving your health. And since ENU meal replacement shakes can be delivered to your home, you can everything you need right on your doorstep. For more information about ENU meal replacement shakes, visit us online or call us at (855) 266-6733.