Get a
FREE


ENU Intro Pack*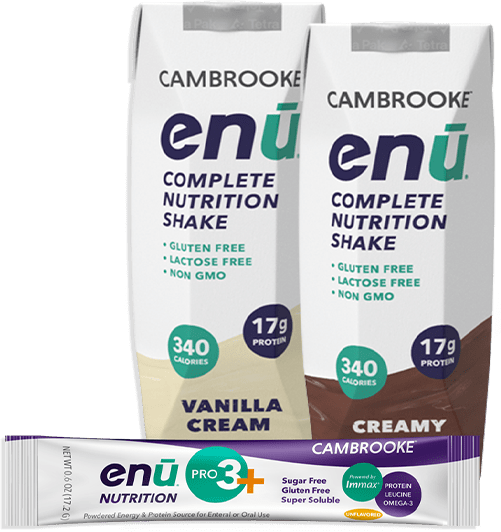 What Are the Side Effects of a Vitamin D Deficiency?
The human body requires many different vitamins and minerals to work properly. The lack of any of these elements can cause imbalances and health problems. Vitamin D is an essential vitamin for our bodies. As you will learn through this article, vitamin D is responsible for maintaining bone health – among other things. If you lack this vitamin, you can face several health conditions. Our professionals from ENU Nutrition invite you to keep reading as we discuss the effects of a vitamin D deficiency.
What Side Effects Can I Experience with a Vitamin D Deficiency?
Vitamin D is an essential vitamin used by many different parts of the human body. Among other things, vitamin D helps build and keep bone density and health. The lack of this critical component in your body can lead to many different issues. Some of the side effects that you can experience if you have a vitamin D deficit include the following:
Bone Weakness and Pain
Many people tend to associate bone health with calcium. True, calcium is essential to bone structure, health, and density. However, people with vitamin D deficiency can have problems absorbing calcium, which – as we mentioned – plays a critical role in your body's bones. People with vitamin D deficiency are more susceptible to debilitating, painful conditions such as osteoporosis or arthritis. One of the best ways people can fight against vitamin D deficiency is to take a supplement that contains this vitamin, such as a meal replacement shake.
Depression
There have been studies showing a link between depression and low levels of vitamin D. Often, the lack of this critical vitamin can cause changes in a person's mood. Extremely low levels of vitamin D may play a role in a person's depression. Consuming more vitamin D in your diet can help prevent feelings of depression and other mood effects. Adding a meal replacement shake containing a healthy serving of vitamin D and other nutrients can help combat this feeling. However, it is recommended to talk to your doctor before making changes to your diet.
Illness Propensity
The human body has a line of defense against various illnesses. These are known as the T-cells, which are found in the body's immune system. Vitamin D plays a crucial role in strengthening and maintaining your body's T-cells. Without it, your body's immune system would not be able to fight off diseases that commonly attack the body. By boosting your daily vitamin D intake, you can help strengthen your immune system while avoiding illnesses such as bronchitis and pneumonia.
Lethargy
Vitamin D deficiency is a common cause of lethargy and chronic fatigue. People often pay attention to other causes of lethargy, not taking vitamin D deficiency into account. Getting more vitamin D every day can make a big difference in your energy levels and the way you feel.
What Are the Causes of Vitamin D Deficiency?
As we mentioned, vitamin D is extremely important and can significantly impact many of your bodily functions. This particular vitamin acts as a hormone, meaning the cells in your body will react to it. The lack of this vitamin can happen for many different reasons. Some of the common causes of vitamin D deficiency include the following:
Insufficient Vitamin D Intake
Today more than ever, a balanced, nutritious diet is essential to nourish your body. A balanced diet should include all essential minerals and vitamins used to maintain good health. Vitamin D should be prioritized in your diet, especially if you face things like a medical condition preventing proper vitamin D absorption. Adequate supplementation and a change in your diet can provide you with the best chances of consuming the vitamin D your body requires.
Limited Exposure to Sunlight
It is a scientific fact that the sun can help promote healthy vitamin D levels. However, not everybody can meet their vitamin D intake by sunlight exposure. This is the case for people who are bedridden or have extremely sensitive skin. If you can relate to any of these scenarios, you may need to find another way to get the vitamin D your body needs. Adding a medical replacement shake can help you maintain healthy vitamin D levels.
Obesity
Since vitamin D is a fat-soluble vitamin, you may face problems getting all of the benefits it provides if you are facing obesity. In many obesity cases, vitamin D may commonly bind to fat instead of binding to blood cells. This can lead to a deficiency, which can cause several health problems. A diet rich in vitamin D along with an exercise routine can help prevent vitamin D deficiency.
Is a Protein Shake Good to Prevent Vitamin D Deficiency?
Supplementation can be an excellent way to fight vitamin D deficiency. A protein shake can be a perfect option to provide your body with nourishing nutrients, including this essential vitamin. Our ENU meal replacement shakes are made with balanced nutrition in mind. All of our shakes are jam-packed with healthy ingredients that can help promote a healthier, balanced lifestyle. Vitamin D is one of the most important ingredients we have in our product. Adding this meal replacement shake to your existing diet can help you meet your daily vitamin D intake while avoiding the adverse effects of a deficiency.
Meal Replacement Shakes to Fight Off Vitamin D Deficiency
If you or someone you know is facing issues related to vitamin D deficiency, we may be able to help. ENU Nutrition is dedicated to creating nutritious meal replacement shakes. Our products can help you keep your body healthy every day. Thanks to our proprietary blend of vitamins and minerals, we can help you fight against vitamin D deficiency. Ask your dietitian if adding a meal replacement shake to your diet is adequate for you. To learn more about our Nutritional shakes and how they can help promote your health, call ENU today at (855) 266-6733.