Get a
FREE


ENU Intro Pack*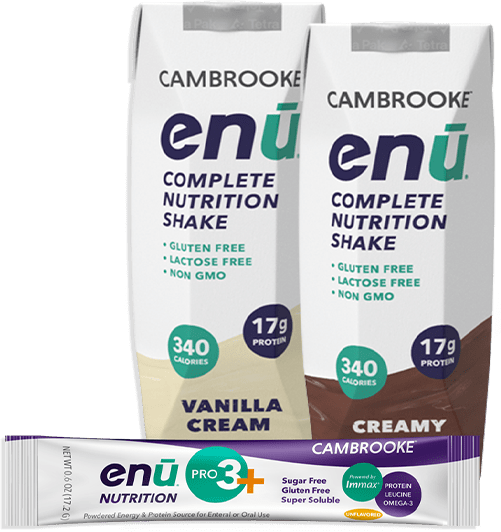 Sources of Leucine for Vegans
A vegan diet has been favored by thousands of people in the US and around the world. This popular diet is characterized by consuming whole foods and replacing meats with substitutes that can provide proper protein balance. Leucine is a particular amino acid that can help with a vegan diet because of its ability to synthesize protein and promote muscle growth and tone.
If you are looking to add leucine into your diet, you can add a protein shake between meals to meet your caloric, protein, and leucine intake. At ENU, we have made fantastic meal replacement shakes catering to different needs, including the needs of those following a vegan diet. To learn more about where vegans can find leucine in foods, read more from nutrition shake brand ENU.
What is Leucine?
Leucine is an essential amino acid used to synthesize proteins. It is used as a supplement because of its many benefits. The body cannot produce this amino acid, which is why people looking to get its benefits must get it from external sources. But what does leucine do for the body?
Vegans keep a specific diet providing them with everything their body needs without consuming meats. Some vegetarians are not against consuming fish as a source of protein and healthy fatty acids, but they don't eat poultry or red meats, and even these vegetarians may be looking for additional sources of protein in their diet.
As you may already know, the human body requires protein to keep an excellent all-around form. Protein can help promote muscle growth and keep muscles from breaking down. Additionally, protein can help promote healthy bone structure and health. This doesn't mean vegans cannot achieve a healthy body mass or adequate muscle structure without meat.
Leucine can play a significant role in a vegan diet. Leucine can help trigger muscle growth and prevent muscle deterioration. Additionally, it can help synthesize protein obtained from non-meat sources such as nuts, legumes, and soy products, making protein intake more efficient. One of the best sources of leucine are supplements such as a nutritional powder. ENU's Pro 3+ is a protein powder rich in proteins, amino acids, healthy fats, and nutritious sources such as leucine. Our proprietary blend can help you with your vegan diet.
What Are the Benefits of Leucine for Vegans?
Leucine is an amazing amino acid packed with many beneficial properties. Vegans can take advantage of all of the many benefits it can provide.
For instance, one of the most notable benefits of leucine for sarcopenia, other medical conditions, or just general health is its ability to increase strength. Today more than ever, millions of people are more conscious about their exercise routines and the importance of keeping a healthy physique. Leucine can help improve strength and allow vegans to perform well at the gym without feeling tired. If you are a weight-lifting enthusiast, leucine can help you lift heavier weights and help you develop muscle over time. A leucine-rich protein shake like our ENU Pro 3+ can be an excellent supplement to add to your routine.
If you have gone through an intense workout, it is essential to replenish your body with nutrients to help with muscle recovery. One of the most simple and effective ways to replenish your muscles is to drink a meal replacement shake. Our proprietary ENU blend can be easily digested, giving your muscles the nutrients they need to grow and stay healthy.
As we have already discussed, leucine can also help with protein synthesis, which is essential to your body. People who practice things like intermittent fasting can help control the uncontrolled protein breakdown that can occur during hours without ingesting foods, and people with lower-protein vegan diets can use that protein more efficiently by synthesizing it better. These are just some of the many benefits you can get from leucine. Ask your doctor or dietitian if a meal replacement shake is right for your diet.
How Much Leucine is Safe to Consume?
Daily leucine intake needs can change for many reasons. Every person's leucine needs can be different, and determining how much of this amino acid should be safe to consume will depend on different factors. For instance, one of the things to consider when incorporating leucine as part of your diet is your physical activity level. The amount of leucine a sedentary person may require can differ significantly from a person who lives a more active life. Additionally, it would be best to consider whether you already have incorporated a protein-based supplement containing leucine into your diet.
If you are a sedentary person and can't make time during your day for exercise, it would be best to revise your diet and adjust it in a way it allows you to get all the nutrients you need, including leucine, if you are on a vegan diet. Typically, sedentary individuals on a vegan diet may require some supplemental leucine. This happens because of the lack of exercise or calorie expenditure may not cause strain to their muscles. A moderate amount of leucine found in foods can help maintain muscle density, but supplementing with additional leucine from a protein shake might be helpful.
Conversely, people with a more active life, or those who dedicate time in their day for athletic activities such as weight lifting, yoga, or biking, may require more leucine. If you have a vegan diet and are training hard every day, you will need more nutritious foods to replenish your body. A protein-rich, calorie-dense meal replacement shake can help you with your dietary needs. Our ENU Pro 3+ is jam-packed with amazing nutrients to help you maximize your muscle gain – including leucine. It is recommended to talk to your doctor or dietitian to learn if a meal replacement shake can be incorporated into your vegan diet.
Protein-Rich Meal Replacement Shakes with Leucine for Vegans
If you or someone you know is going on a vegan diet and requires a vegan supplement containing leucine, we can help. Our protein-rich vegan meal replacement shakes from ENU are packed with a wide range of vitamins, minerals, healthy fats, and proteins. Moreover, our products contain additional nutrients such as leucine to help promote healthy protein synthesis. Supplementing your diet should not be a headache. That is why we made delicious and nutritious protein shakes that are easy to carry and drink any time of day. To learn more about or amazing products, call ENU today at (855) 266-6733.