Get a
FREE


ENU Intro Pack*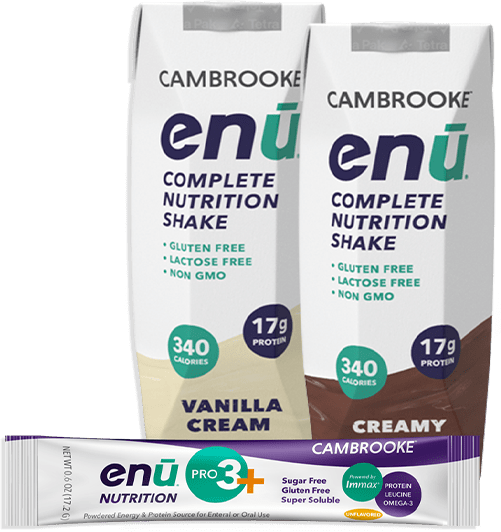 Tips for Losing Weight with Meal Replacement Shakes
Meal replacement shakes can help you shed excess pounds, then keep them off once they're gone. Unfortunately, many diet shake products are packaged and marketed in a way that makes them seem healthier and more nutritious than they actually are. Without taking a careful look at that nutrition label, you might think you're getting a light and heart-healthy diet drink, when in reality, you're guzzling down a bottle of high fructose corn syrup and saturated fat. The good news is that, with a little bit of food science on your side, it's easier (and tastier) to cut calories than you think. To get the best weight loss results from nutritional shakes, try following these three simple, health-conscious tips for losing weight from ENU Nutrition.
3 Tips for Weight Loss with Nutritional Diet Shakes
According to the Centers for Disease Control and Prevention, about 36.5% of adult Americans – more than a third of the adult population – is classified as obese, defined as having a Body Mass Index (BMI) that meets or exceeds 30. Having a BMI between 25 and 30 means you are overweight, while a BMI between 18.5 and 25 is considered healthy.
Being obese or overweight – even by a small amount – can shorten your lifespan and lower your quality of life, increasing your risk for diabetes, cardiovascular disease, stroke, sleep apnea, joint pain, osteoarthritis, and even certain types of cancer. Unfortunately, despite the potential for serious medical consequences, most people struggle to lose weight and keep it off.
The good news is that you don't need to starve yourself, spend hours in the kitchen, or turn to extreme "fad diets" to achieve and maintain a healthy BMI. If you need help losing weight, pay attention to these three simple tips for improving your weight loss results with meal replacement shakes.
Tip #1: Choose a high-protein meal shake. Most people associate high-protein diets with power-lifters, body-builders, and intensive workouts. But did you know that a high-protein diet can actually help the pounds melt off? Medical studies have shown that increasing your protein intake not only increases satiety, which means you'll feel full for longer, but can also help you burn off excess fat. To help you get there, every ENU nutritional shake packs in 23 grams of protein – five more grams than other leading nutrition shakes. Our products get their proteins from whey and soy, which makes them easier for your body to digest and absorb for maximum efficiency. As an added boost, our soy-based proteins are high in valine, an amino acid that promotes better organ and cellular function.
Tip #2: Choose a diet shake that's low in sugar. Some nutritional shakes are just as sugar-laden as the foods they're supposed to replace! Only 11% of the calories in ENU meal replacement shakes are derived from sugar sources, compared to a whopping 27% in leading brands. Plus, we only use all-natural flavors as sweeteners, such as stevia leaf, to create a delicious taste without any artificial colors, flavors, or sweetening agents. Instead of loading our nutritional drinks with sucrose and corn syrup, we use premium ingredients like brown rice, quinoa, and tapioca to keep you fueled all day long – without that nasty sugar crash in the middle of your workday.
Tip #3: Pair nutritional shakes with a healthy diet and plenty of exercise. Like any weight loss aid, meal replacement drinks work best when paired with nutritious foods and physical exercise, which are the two fundamental ingredients for sustained weight loss success. Talk to your doctor about finding the optimal diet and level of exercise for you. Depending on factors like your caloric needs, height, weight, gender, age, and underlying health conditions, your doctor may recommend different fitness plans to help you achieve optimal health.
Lose Weight Fast with ENU Meal Replacement Shakes
With meal replacement shakes by ENU Nutrition, losing weight never tasted better. In indulgent flavors like Vanilla Cream and Creamy Chocolate, our convenient, affordable, and heart-healthy nutritional shakes can help you shed excess pounds while providing you with ultra-purified protein, complex carbs that keep you feeling fuller longer, and two dozen essential vitamins and minerals for better bone and immune health. Plus, our products are always gluten-free, lactose-free, non-GMO, and are made with all-natural sweeteners, so you can look good and feel good about what you're putting into your body. And with the option to have our healthy meal replacement shakes delivered right to your door, how could weight loss be easier or more convenient?
To learn more about losing weight with nutritional shakes by ENU, or to place an order today, contact us online or call (855) 266-6733. We're so confident you'll love our diet shakes, we'll give you a special offer of just $7.99 to get your introductory trial pack for new customers.