Get a
FREE


ENU Intro Pack*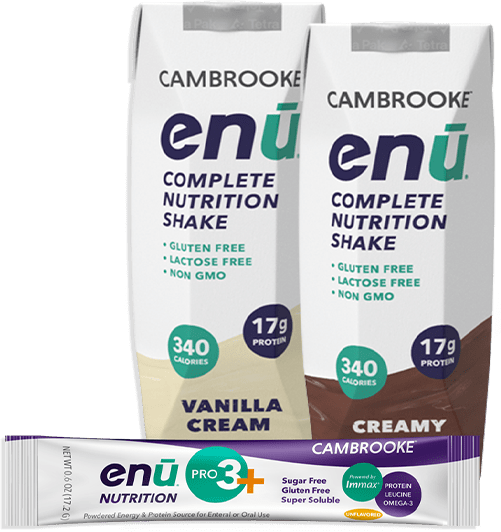 Tips for Preventing Muscle Loss as You Age
Getting older is seldom a walk in the park, partly because the very act of walking tends to get more and more difficult as we get older. Although a lack of activity is often to blame for this, conditions like sarcopenia can hasten the process of muscle loss and cause your strength to decline year after year. Naturally, this decline is one that many older adults dread, but it's far from a foregone conclusion. For many seniors, enacting a few simple lifestyle changes is enough to keep the body strong and healthy for years or even decades to come. If you or someone you know has struggled with a loss of muscle mass over time, keep reading as the experts at ENU – makers of protein shakes for seniors – provide some tips for preventing muscle loss as you age.
How to Prevent Muscle Loss as You Get Older
Whether you're looking to preserve the muscles you already have or build back muscle mass that you've lost, your problem can likely be solved with a few changes to your diet – like potentially adding a meal replacement shake – and daily routine. Below, we've compiled some of the top tips for preventing muscle loss as you age, all of which have proven to be effective for many older adults.
Get More Protein Each Day
To stay healthy and keep your body strong, your diet needs all the major macronutrients: protein, fats, and carbohydrates. Of the three, however, protein is by far the most important for preventing muscle loss as you age, because it's the nutrient with a direct link to muscle production and preservation. The amino acids in protein are the raw materials from which the body makes new muscle cells, and some of those same amino acids also boost the muscle production process.
Generally speaking, experts suggest that older adults get about a third of a gram of protein per pound of body weight as part of their daily diet, but many seniors fail to meet this goal for one reason or another. If you want to keep your muscles intact, focus on getting enough protein every day, and if you find yourself struggling to fit more protein-rich food into your diet, consider adding a nutrition shake for weight management to your routine.
Do Regular Resistance Training
There are lots of different ways to exercise, and – depending on your condition and personal preferences – some may be more rewarding than others. That said, there's one type of exercise that is clearly superior when it comes to building and protecting your muscles, and that's resistance training, more commonly known as weightlifting.
If starting a weightlifting routine seems untenable, don't worry; each routine can be tailored to the needs of a particular person, so you won't have to start out lugging heavy dumbbells around. In many cases, resistance training simply consists of making movements that use your body as the weight, such as push-up or pull-ups, though even these can be dialed back for older adults who have lost some muscle mass. If you're still nervous about the prospect of weight training, try working with a professional trainer to develop a safe and effective routine, and be sure to ask your doctor before starting your new exercise plan.
Go for Daily Walks
Although weight training is undeniably the king of muscle maintenance, it's not the only kind of exercise that can help prevent the loss of muscle mass as you age. Simply getting out of the house and going for a walk can be enough to ward off muscle loss, since you're still working those muscles. Ultimately, it's the process of damaging the muscles through exercise that encourages the body to rebuild them stronger than before, something that a stroll around the neighborhood can accomplish. Plus, because going for daily walks boosts the strength of your leg muscles, seniors who do so are often at a much lower risk of falling.
Make the Most Out of Every Motion
In addition to going out of your way to exercise, you can work to prevent muscle loss as you age by working your body when you make everyday motions, such as standing up out of a chair or using a set of stairs. By making these movements faster and more forceful, you ask more of your body, encouraging it to build strength, rather than lose it. One of the best things about this strategy is that it doesn't require a change in your routine, so it's easy to integrate into your current lifestyle.
Start a New Hobby
Saying that older adults should be more active is all well and good, but for many people, mindlessly going through the motions of working out isn't the most rewarding experience. To solve this problem and provide more motivation to stay active, try starting a new hobby that requires you to use your hands, arms, or legs; it could be knitting, dancing, or even building a birdhouse. As long as it gets you moving and working your muscles, your new activity can offer a great way to help prevent muscle loss as you age.
Boost Your Protein Intake as You Age with an ENU Nutrition Shake
With 20 grams of protein, ENU nutrition shakes can provide exactly the kind of nutritional support you need to keep your muscles healthy. Ask your doctor about adding an ENU protein shake to your routine, or consider trying our Pro3+ nutritional powder, which can add energy and protein to your diet without increasing the volume of what you eat. To learn more about all our products, visit ENU online or call (855) 266-6733 today.