Get a
FREE


ENU Intro Pack*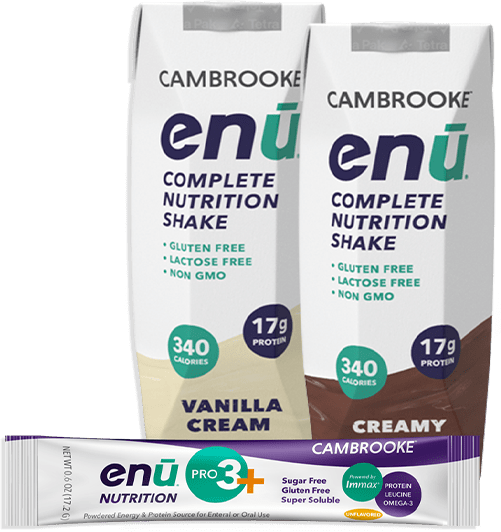 Vegetable Frittata Recipe Using ENU Pro3+ Nutritional Powder
Click to watch the instructional video below: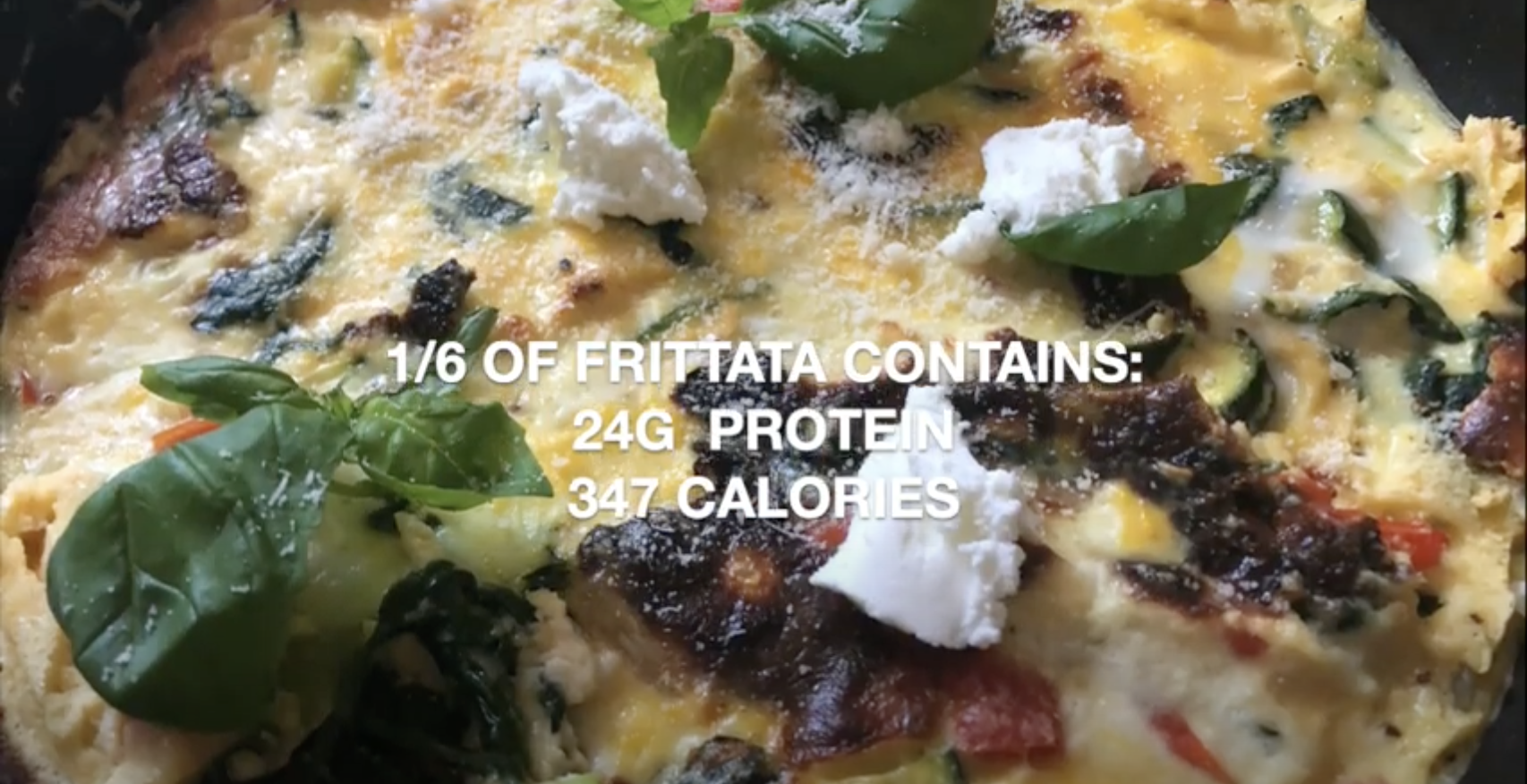 Preparation Time: approximately 5-8 minutes
Baking Time: approximately 10-15 minutes
Serving Size: 1/10th piece, Serves approximately 10
Ingredients
1 tablespoon olive oil
1 cup red bell pepper, diced
1/2 cup sweet onion, chopped
1 teaspoon Kosher salt
1 zucchini, quartered lengthwise and sliced crosswise 1/4-inch thick
3 cups baby spinach, kale, or arugula
6 fresh basil leaves, coarsely chopped
6 large eggs
1/2 cup finely grated Parmesan cheese
1 teaspoon Kosher salt
1/2 teaspoon freshly ground black pepper
2 scallions, thinly sliced
3 ounces fresh goat cheese, crumbled
20 scoops ENU PRO3+
Directions
Arrange a rack in the middle of the oven and heat to 400°F.
Heat the oil in a 10-inch cast iron or oven-safe nonstick skillet over medium-high heat until shimmering. Add the bell pepper, onion, salt; sauté until slightly softened, about 5 minutes. Add the zucchini, spinach, and basil, and cook until wilted, about 3 minutes. Remove from the heat.
Whisk the eggs, Parmesan, salt, pepper, and ENU PRO3+ together in a medium bowl until the eggs are broken up. Pour into the skillet over the vegetables. Sprinkle with the scallions and goat cheese.
Bake until the eggs are almost set, about 10-15 minutes. To test, shake the skillet; the contents should not jiggle. When finished, remove from oven.
Allow to cool 5 minutes before serving.
Turn-Out & Storage
Best served immediately. May be held in the refrigerator for up to 3 days, however quality may be diminished upon reheating (regardless of method used).
Recipe prepared by Zachari Breeding, MS, RDN, CSO, LDN, FAND
Zachari is a professional chef and clinical dietitian in Philadelphia and recently received his certified specialization in oncology nutrition. Zach is an active member of the Academy of Nutrition and Dietetics, where he has led the committee that plans the annual Food and Nutrition Conference and Expo and represented his region in the House of Delegates. Zach is a contributing author to Food and Nutrition Magazine and the Stone Soup blog. In addition, he is the President of a non-profit organization that provides financial assistance to those living with cystic fibrosis and the Owner of Sage Nutritious Solutions, a personal catering/nutrition business. For more information about Zach, visit his website www.the-sage.org.