Get a
FREE


ENU Intro Pack*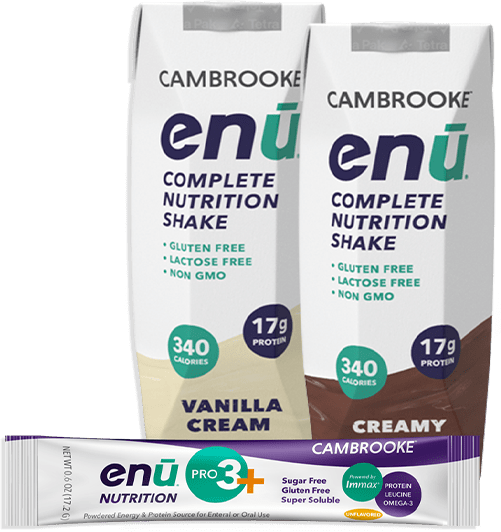 What Nutritional Supplements Are Good for Fighting Cancer?
Coming to terms with a cancer diagnosis can feel overwhelming, especially when you consider the many side effects and medical expenses that are sure to follow. However, healthy, nutrition-based options can offer some relief and support to these patients through the use of supplements or nutritional shakes for cancer patients. But with so many products on the shelves of drug stores and the webpages of major retailers, how can you figure out which supplements are right for you? Keep reading as the specialists at ENU discuss what nutritional supplements are good for fighting cancer.
Common Supplements for Helping Cancer Patients
While the clinical evidence regarding many supplements is somewhat lacking, a great number of patients have nonetheless reported positive effects after taking certain nutritional compounds to help them deal with their cancer. This post will list a few of the most common ones – those that seem to have the greatest chance of being effective. Before making any supplement a regular part of your diet, be sure to consult with your doctor.
Protein
Not only is it a fundamental element in a well-rounded diet, but protein plays a number of key roles in helping to keep cancer patients as healthy as possible during their illness and its treatments. Most people are aware that the chemotherapy medications used to destroy cancer cells are notorious for doing as much damage to the body as the disease itself, including causing hair loss, mouth sores, nausea, nerve pain, weight loss, and damage to the bone marrow that can compromise the immune system. A diet that is high in protein can be effective at combating many of these effects.
For one thing, protein is an essential part of the body's healing process, whether you suffer from a skinned knee or a malignant tumor. Maintaining an appropriate level of protein will provide your body with the raw materials to heal during and after your illness, and it is an important component of a strong immune system. Patients who are prone to infections after chemo or radiation treatments should be sure to consume adequate amounts of protein to help their body bounce back from the effects of these procedures.
Getting enough protein in your diet can be challenging for patients who may not have the time or energy to prepare a full meal, or whose mouth sores make chewing and swallowing difficult or impossible. Luckily, protein supplements come in a variety of forms, the most common of which is a powder often made from whey, soy, or some other source of natural protein. Adding this powder to a nutrition shake recipe or finding a protein-filled meal replacement shake for medical diets can ensure that your body gets all the protein it needs in a convenient liquid form.
Garlic
Though the evidence is hardly conclusive, garlic has shown a great deal of promise as a cancer-fighting supplement. This is in part because of its ability to boost the immune system, depending on how it is prepared, and experimentation has shown that garlic may be able to curb the growth and proliferation of cancer cells. Some early studies suggest that fresh garlic may be more effective than dried or powdered forms; ask your doctor which would be best for you.
Ginger
Ginger has long had a prominent role in holistic remedies because of its ability to mitigate inflammation and nausea. Patients who experience either of these symptoms after undergoing chemotherapy or radiation may want to try adding fresh ginger root to their dinner or consuming ginger in a tea or candy. Although ginger may not fight the disease itself, cancer patients may find relief from chemo side effects by adding it to their diet.
Vitamin D
In recent years, vitamin D has drawn a lot of attention from cancer researchers as both a preventative measure and treatment for battling cancer. A number of studies have found that patients with cancer tend to have low levels of vitamin D in their system, leading some to believe that maintaining higher levels of this nutrient may be helpful in fighting this disease. It seems that those who are diagnosed with breast cancer are especially prone to vitamin D deficiency, making it all the more important to maintain a healthy level through supplements or nutritional shakes with vitamin D.
Green Tea
Due in large part to a type of compound called polyphenols, green tea has shown some encouraging cancer-fighting abilities. These chemicals seem to delay or prevent the growth of blood vessels in tumors, effectively cutting them off from nourishment. As with most supplements, green tea still requires further studies to establish its reliability as a treatment, but it certainly shows significant promise and could help patients who need it. Try consuming green tea as an extract, rather than a drink, to ensure you get the proper levels of polyphenols.
Balanced, Healthy Nutritional Shake for Cancer Patients
While your body struggles against the ravages of cancer and its treatments, it is extremely important for you to maintain a well-rounded diet that includes all the nutrients your body needs to fight this battle. ENU nutritional shakes can help; each carton contains 20 grams of protein from whey and soy, complex carbs from grains like brown rice and quinoa, heart-healthy fats from coconut and sunflower oils, and a mix of more than 20 vitamins and minerals, including a substantial serving of vitamin D. To learn more about ENU shakes and how they can help you meet your dietary or health-related goals, visit us online or call (855) 266-6733 today.