Get a
FREE


ENU Intro Pack*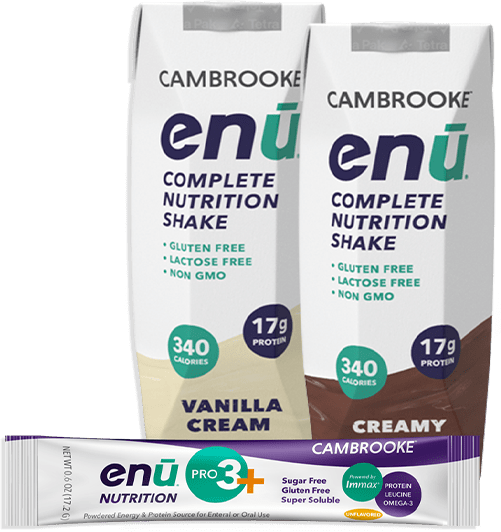 Where Can You Buy Leucine Powder?
As it gains wider recognition, leucine has come to be recognized as a potent ingredient in everything from fitness supplements to weight management shakes. Its ability to help muscle growth is well-documented, and as a result, products that offer this amino acid are sought after by people across all age groups and fitness levels. Although it's available in protein-rich foods and supplements, the demand for leucine has led some to seek out a purer, more efficient way to get this compound: leucine powder supplements. However, these products are still not widely available in many areas, largely because they're so new, leading some to ask: Where can you buy leucine powder? To find out, keep reading as the experts at ENU – makers of nutrition shakes and powders – provide some answers on the subject.
Where You Can Get Leucine Powder
Before heading out to the store to try and find some leucine powder, let's first discuss some of the top spots where you can get your hands on the stuff. The following are two of the most common places where you can buy leucine powder in a variety of forms:
At Vitamin Stores
Whether owned by a top brand or run by a local proprietor, vitamin shops are fixtures in the routines of many a fitness fan. Here, people can find all sorts of supplements aimed at improving specific aspects of their fitness or overall well-being; this often includes leucine powder. However, because they cater to a wide audience, vitamin shops often feature selections that can be tough to predict.
Keep in mind that if a particular location has a leucine powder, the product is likely aimed at a specific health or fitness goal and so may have a variety of different ingredients. Those who want to fight muscle loss will likely need added calories, while a person focused on lean muscle growth may have another kind of product in mind. Be sure to check the label to see what any leucine powder contains before buying it.
From Online Retailers
These days, more and more people turn to the Internet to get the products they're looking for in a quick and convenient way. This trend holds true for those looking to buy leucine powder; a number of retailers carry some form of powdered leucine supplement, from the bulk products available on Amazon to the more balanced Pro3+ nutrition powder available from ENU.
As with any product, you're sure to find a huge number of leucine powders posted for sale on various websites, not all of which are safe or effective. Try to look for established brands of leucine powder, rather than buying the first or cheapest option, to avoid potentially harmful side effects or unhealthy additives.
Can You Buy Leucine Powder at the Drug Store?
Wherever you live in the country, odds are there's a local drug store to which you turn when you develop a cold or need some bandages. These one-stop-shops are often equipped to service the majority of the community's basic healthcare needs, but are they likely to stock leucine powder?
At this point in time, the answer is almost certainly no. Although they probably have protein supplements or nutrition shakes that offer leucine, leucine powder is a fairly new product, and it likely won't become widely available at the local corner store for some time, even in major metropolitan areas. For now, specialty shops or online retailers like ENU are typically the best options.
The Benefits of Buying Leucine Powder
As mentioned above, leucine is available in many protein-rich foods and supplements, especially those offering "complete" protein – the kind with all nine essential amino acids. While the leucine obtained from standard dietary sources may be adequate for many, there are those who require higher levels of leucine, either to enhance the benefits of exercise, fight a chronic medical condition (such as sarcopenia), or both.
In all its forms, leucine is known to enhance the process of muscle protein synthesis, which is how your body creates new muscle tissue. For those with sarcopenia, the benefit of leucine is that it can slow or (when taken along with exercise) even stop or reverse the effects of sarcopenia by helping the body keep and increase its muscle mass.
These same benefits extend beyond sarcopenia, though. Cancer patients at risk for muscle loss can take advantage of the leucine and added calories in ENU's Pro3+ powder, and athletes can boost their gains and speed up muscle repair with leucine. These benefits are only enhanced when that leucine comes in a powdered form.
Part of what makes the Pro3+ leucine powder from ENU so useful is that a powdered supplement can be digested and absorbed more quickly and efficiently than solid foods. Perhaps more important, however – especially when used as nutritional support for seniors – is that leucine powder can be easily mixed into drinks or moist foods without increasing their volume or greatly altering their taste or texture; for those who struggle with appetite loss or who need nutritional support during chemo, this added nutrition without added volume can be extremely helpful.
Try ENU's Pro3+ Leucine Powder or High-Protein Nutrition Shakes Today
Choosing a safe and effective leucine powder doesn't need to be hard, despite the many types of products out there today. The Pro3+ leucine powder from ENU offers plenty of this important amino acid, plus added calories for energy and other important nutrients. Learn more about ENU products and how they can help you by visiting us online or calling (855) 266-6733 today.