Get a
FREE


ENU Intro Pack*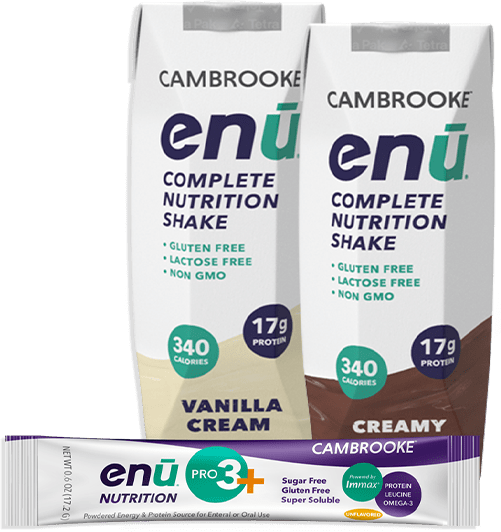 Is Whey Protein Good for You? Our Comprehensive Guide
Protein is of one of the essential components in a person's diet. Protein helps the human body promoting, building, and maintaining muscle. Without protein, we wouldn't be able to function correctly. There is a kind of protein found in milk that has been promoted for years as one of the most efficient sources of protein. Unfortunately, while many people have heard of whey protein, they have little understanding of how it works and how can it help them develop a better physique. ENU Nutrition invites you to keep reading as we discuss more about whey protein, its benefits, and how it can be used.
What is Whey Protein?
To understand what is whey protein, it is essential to know where it comes from. Whey comes from milk. Milk is made out of two different types of proteins: casein and whey. Whey from milk can be obtained by separating it from the casein or as a by-product of cheese production. Whey is an excellent source of amino acids the body needs to help proteins perform adequately within the body. Whey protein is used as a supplement to provide better nutrition and improve physical performance. For instance, whey is used by most bodybuilders to develop muscle over time. Whey is typically in the form of powder and can be mixed with different liquids such as water and milk.
What Are the Benefits of Whey Protein?
Whey protein can be beneficial, especially for those looking for a source of high-quality protein to include into their dietary plan. Consuming whey protein can help you by:
Improving Muscle Growth
Whey protein can help with your muscle mass. After a workout, your muscle tissue needs repairing. This is where protein comes into play. While you can obtain proteins from whole foods – which is always recommended, you can use whey protein as an extra source of protein intake to balance the amount of amino acids needed to feed your muscles. If you don't consume the right amount of protein, you can have a breakdown in your muscle tissue. This is why it is essential to keep your protein intake in check and add whey protein as a supplement to promote muscle growth.
Improving Type 2 Diabetes
Type 2 diabetes (T2D) is a debilitating condition affecting millions of people around the world. In the U.S. According to the CDC (Centers for Disease Control and Prevention), more than 100 million American adults live with diabetes or are pre-diabetic. According to a study comparing whey protein and other protein sources, concluded that whey protein "should be considered an important adjuvant in the management of T2D". Whey protein can help moderate blood sugar levels which can help control the body's insulin levels in people with or without T2D.
Lowering Your Cholesterol Levels
Many people lose their lives due to cardiac illnesses caused by high cholesterol levels. According to the CDC, high blood pressure and high cholesterol are significant contributors of heart disease in the U.S. Additionally; heart disease is responsible for more than 600,000 annual deaths in the U.S. Adding whey protein to your diet can help you lower your cholesterol levels. A study conducted by Iowa University stated that consuming whey protein can help lower systolic and diastolic blood pressure.
Managing Body Weight
If you have struggled to try to manage your weight, whey protein can help. Consuming whey protein gives you a sense of satiety, which can help you control your cravings or the "munchies." Additionally, you can improve your body increase its metabolism which can help burn more calories and ultimately help you lose weight.
How to Use Whey Protein?
Many people are inclined to use whey protein as part of their diet and exercise plans. However, they may not necessarily know how they should consume their protein. Some people may argue protein should be mixed only with water. Others may claim to drink it with low-fat milk, or protein-enriched milk is the way to go. In reality, everything boils down to preference and what works best for you.
Many people claim you should take your protein right after a training session, while other recommend you take it before training to stimulate muscle growth. In reality, everything boils down to preference and what works best for you. As a general rule of thumb, you should always consult your physician before incorporating whey protein into your diet.
Meal Replacement Shakes Providing Whey Protein
ENU Nutrition includes whey protein isolate which is an excellent source of protein. Additionally, our proprietary blend of minerals, vitamins, and nutritious ingredients such as sunflower oil, coconut oil, and complex carbs can help you get nutrition in every shake. If you wish to learn more about our meal replacement shakes and how it can help you build muscle, gain weight, or burn body fat, contact ENU Nutrition today.