Get a
FREE


ENU Intro Pack*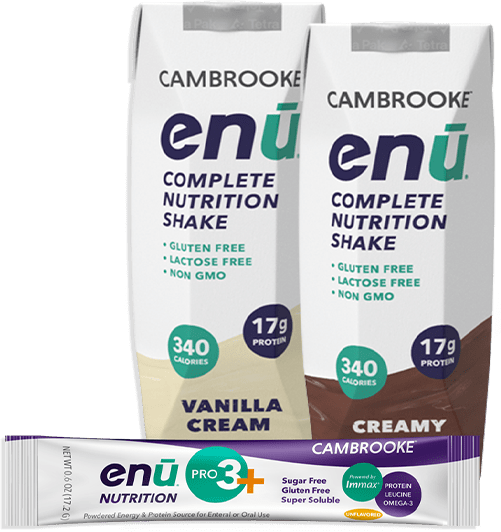 Why Does Chemotherapy Reduce Your Appetite?
At this point, most people are aware that chemotherapy often has adverse effects on a patient's health. Common side effects of chemo include a variety of unpleasant conditions, including mouth sores, nerve pain, hair loss, vomiting, and diarrhea, to name just a few. One of the most common chemotherapy side effects is a loss of appetite, which often leads to malnourishment and significant weight loss. This development can cause some serious complications for a patient, forcing delays in treatment in severe cases and leaving the body with fewer resources in its fight against cancer. Unfortunately, finding ways to get the nutrients you need can be easier said than done, especially when your body seems to be rebelling against you. ENU offers protein shakes for cancer patients as a great alternative to solid food when your body is denying you an appetite. So why does chemotherapy reduce your appetite, and how can you get the medical nutrition support you need? To find out, keep reading as the people at ENU explain.
Effects of Chemotherapy on Appetite
One of the more frustrating things about treating the side effects of chemotherapy is that almost every one of them comes with a long list of possible causes. For instance, a person who experiences prolonged hiccups – a potentially troublesome side effect of chemo – might have them because of the particular chemo medication they're on, or because of the anti-nausea medication they take, or because of where their cancer is located. Determining which is the culprit can be next to impossible, and similar issues often plague doctors' attempts to figure out why a patient has no appetite.
To be clear, there are plenty of ailments related to chemotherapy that could contribute to a lack of appetite. Nausea is one of the more common of these, as patients frequently report having an upset stomach during treatment, which can certainly interfere with appetite. Fatigue is another factor – you might just be too tired to eat – and changes in mood, such as the onset of depression, can have that effect as well.
Patients who develop sores in the mouth, a condition called oral mucositis, often have difficulty chewing or swallowing, which could impact their desire to eat. Some patients with advanced cancer experience changes in their metabolism as well, which could alter how the body uses energy and handles hunger. It is also possible that the medication you take for your chemotherapy or immunotherapy treatments induced a change in your appetite; radiation and surgery can have similar effects, too.
Proper Nutrition During Chemotherapy Treatments
Those who experience a change in appetite are much more likely to lose weight, which could easily compromise a patient's treatment. It is very important that patients keep up their strength during chemo, as the body often needs to repair itself between treatments – something it cannot do without the proper nutrients. Below are a few of the more critical components to include in your chemo diet:
Lots of Protein
Protein is more than just a tool for building bigger muscles; it plays a key role in the body's healing process, making it incredibly important for those battling a serious illness. Because chemo ravages the body with each treatment, giving your system the protein it needs to rebuild after each infusion is crucial; otherwise, your oncologist may have to delay your next treatment until your body can recover.
Fats Are Helpful
Though some are definitely better for you than others, fats gain a new level of importance for those battling cancer and chemo. One of the biggest challenges for chemo patients is getting enough calories each day to keep the body energized; fats provide a large number of calories in a relatively small volume, meaning that you have to eat a smaller amount of fatty foods to reach the necessary calorie count compared to lighter, generally healthier options.
Account for Taste
Whether or not your sense of taste has changed since starting treatment, try to choose meals that you find appealing. Even if you're not hungry or feeling nauseous, having a friend or family member make you your favorite meal could be an effective way to get yourself to eat. If you suffer from dysgeusia – a distortion in your sense of taste – choosing bland, inoffensive foods like vanilla ice cream, applesauce, or toast can help up your calorie intake as well.
Meal Replacement Shakes for Chemo Patients
They shouldn't be relied on for every single meal, but meal replacement shakes can provide some much-needed liquid nutrition for cancer patients in one convenient package. ENU meal replacement shakes contain 20 grams of protein from whey and soy – two complete, easy-to-digest forms of protein – in every carton, along with heart-healthy fats from coconut and sunflower oils, complex carbs derived from whole grain sources, and a mix of more than 20 vitamins and minerals. Our shakes come in simple but tasty vanilla and chocolate flavors, making them an excellent foundation for a homemade protein shake recipe.
Try a Balanced Nutritional Shake for Patients Undergoing Chemotherapy from ENU Today
If you or someone you care for has been dealing with a loss of appetite due to chemotherapy, a well-rounded meal replacement shake may be able to provide some crucial nutrients to help you through recovery. Nutritional shakes from ENU contain just the right blend of healthful ingredients in a convenient package, which happens to also provide almost 350 calories per serving. To learn more about how meal replacement shakes from ENU can help you maintain your weight and keep up your strength during chemo, visit us online or call (855) 266-6733.