Get a
FREE


ENU Intro Pack*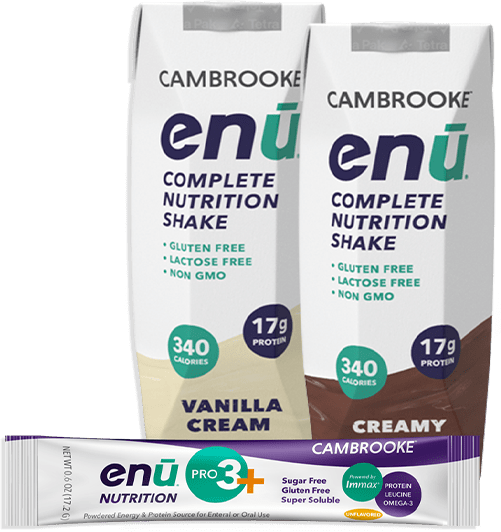 The Benefits of Non-GMO Meal Replacement Shakes
Genetically modified organisms (GMOs) rose to prominence during the 1990s. Since the introduction of GMOs to mainstream food manufacturing, an intense debate has developed regarding GMO safety. As an alternative to GMO foods, organic and non-GMO foods have taken the food industry by storm. So are non-GMO foods beneficial to your health? And what about the benefits of non-GMO meal replacement shakes? Read on to find answers to these questions and learn about the advantages of non-GMO weight management shakes.
What Are the Health Benefits of Non-GMO Foods?
Genetically modified food might make you feel uneasy. While the scientific debate rages, many consumers feel uncomfortable with GMOs and prefer to look for alternative options. Some of the benefits of non-GMO food may include the following:
Promotes Fitness
Genetically modified products are known to have numerous chemicals within them. These chemicals help farmers with many nuisances such as pests, but could also potentially harm the human body. Factors like toxins and lack of nutrients could play an essential role in how the body reacts to specific allergens mostly associated with GMOs.
On the flipside, organic foods share a common characteristic: they do not use chemicals, pesticides, or genetically modified seeds. To quote the U.S. Department of Agriculture, "The use of genetic engineering, or genetically modified organisms, is prohibited in organic products."
Consuming food that is free from extra chemicals, such as organic or non-GMO food, can lead to a healthier body. Organic food or non-GMO food can play a crucial role in overall body recovery and nutrition, especially for fitness enthusiasts. At ENU, we designed our nutrition drink for athletes to be packed with non-GMO soy protein, which promotes muscle growth – without all the additives and chemicals that go into many other products.
Helps Your Immune System
Incorporating more non-GMO foods into your diet may make a positive impact on your overall health by boosting your immune system. Research published in the Journal of Agricultural and Food Chemistry has shown that GMO corn may have negative impacts on the immune system in mice – which could also have worrisome implications for human consumption. Avoiding GMO foods may also help to reduce the risk of developing allergic reactions to various foods, since GMO products can contain new allergens that don't normally exist in the wild.
Cons of GMO Foods
Genetically modified organisms were introduced as a means to "enhance" certain products, increase production, resist pesticides, and promote growth – even in harsh conditions. However, despite these economic benefits, some researchers believe that GMOs may be detrimental to human health (not to mention the health of the environment and planet). Some potential cons and drawbacks of eating GMO foods could include, but are not limited to, the following:
Allergic Reactions
Since GMO genes are inserted into crops, there's an increased possibility of triggering an allergic response from the body. The human body can have trouble processing or digesting certain chemical compounds found in genetically modified seeds.
Antibiotic Resistance
Many types of GMO crops have antibiotic resistance genes. Antibiotics found in GMO foods and crops may have a negative impact on your overall health.
Possible Carcinogens
GMOs are meant to intensify production, and it can come with a price. As mentioned before, GMOs contain dangerous chemicals that do not work in favor of our wellbeing. The compounds and antibiotics found in some GMO foods may cause damage to the human body over time. For instance, some GMO foods may contain tracings of a chemical known as "glyphosate." Glyphosate is a common ingredient found in the herbicide "RoundUp." Glyphosate has been called a potential carcinogen (cancer-causing substance) by the World Health Organization (WHO), though scientists debate whether the amounts of glyphosate contained in GMO foods pose a serious risk to consumers.
Non-GMO Soy Protein Shakes for Weight Management
Whether you are looking to gain weight or lose some extra pounds, our meal replacement shakes can help you reach your goals. Our proprietary protein blend provides 20 grams of non-GMO soy protein and ultra-purified whey protein isolate per serving. We don't use any artificial sweeteners or ingredients – plus, our shakes are gluten- and lactose-free. They're also packed with 24 essential vitamins and minerals, including 60% of the Daily Value (DV) of Vitamin D.
To have the best possible quality of life, you need to fuel your body with the right food and nutrients – and as stated before, most of the foods found in supermarket aisles contain GMOs that might not promote optimum health. Of course, you should always talk to your physician before radically changing your diet or incorporating meal replacement shakes into your diet plan. To place an order or learn more about our meal replacement shakes for weight gain and weight loss, contact ENU online today.