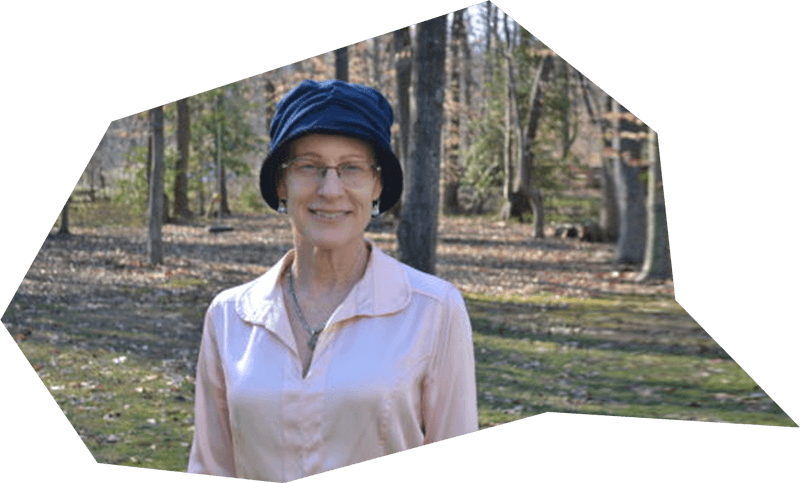 They're the most important things I've done, and I firmly believe that it has been one of the leading factors to me regaining my health.
Mary Belle Reese wasn't surprised when she was told she had cancer. She anticipated this news would come one day. As a person with three autoimmune disorders, she was at risk for lymphoma.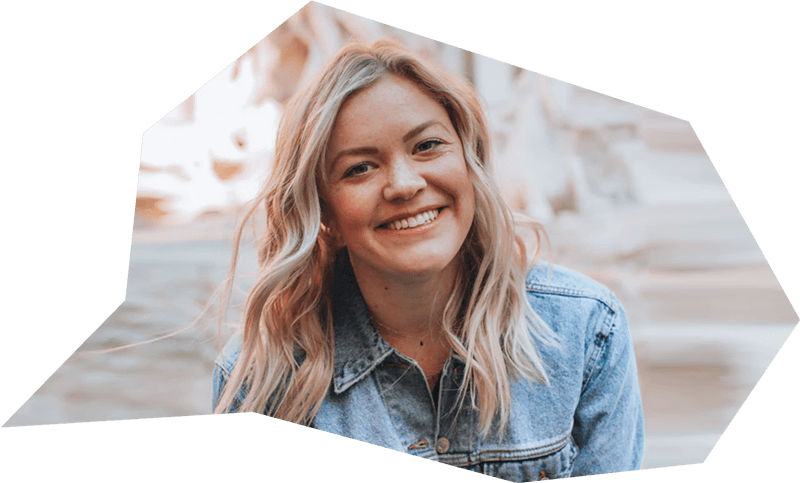 I have been so happy that ENU Pro3+ can provide the extra nutrition he desperately needs
I have used ENU Pro3+ with my son who is underweight due to an underlying medical condition. He is a super picky eater and I have been so happy that ENU Pro3+ can provide the extra nutrition he desperately needs without changing the taste or texture of the foods and shakes that I mix it into. I am happy I can elevate his nutrition without altering his normal diet.
– Laura D.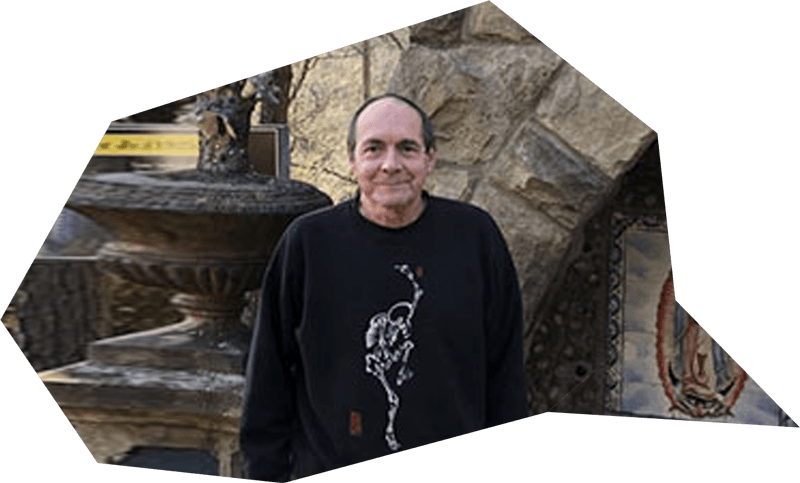 ENU Shakes have been a life saver.
I was diagnosed with Stage 4 tongue cancer in May of 2015. I was fortunate enough to be able to go to the Otolaryngology Department at Emory in Atlanta, Georgia where I had free flap tongue reconstruction and cancer removal in July of the same year….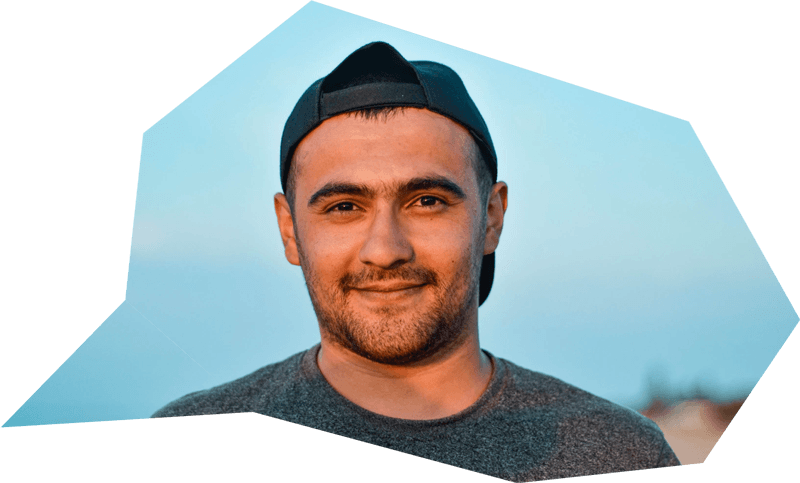 I would have a hard time being without it.
Richard Burrows looked to ENU Shakes for help with difficulty gaining weight while living with a gluten and lactose intolerance.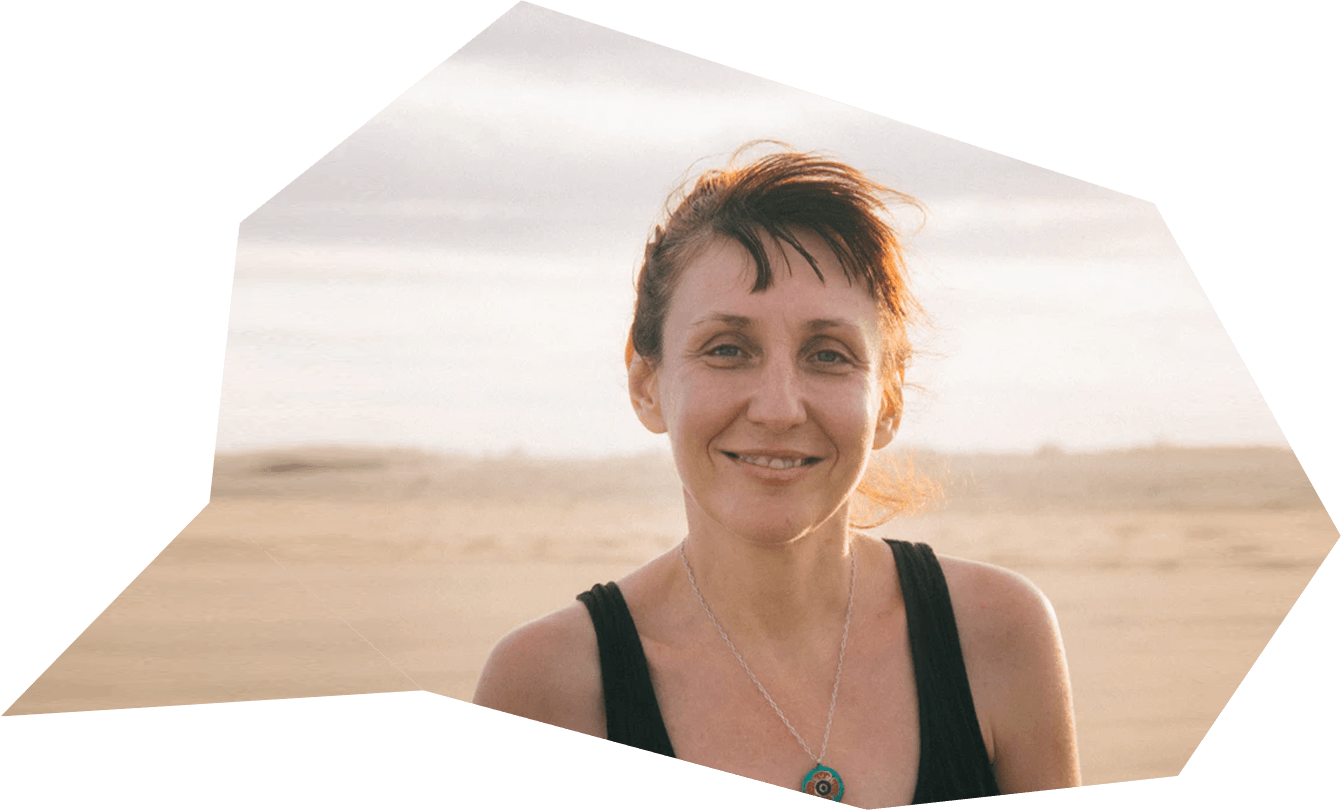 Without ENU, I am not sure she'd still be with me.
This testimonial is by ENU meal replacement shake consumer Elizabeth Ripley, who sought out a product to combat her mother's severe weight loss after an aortic aneurism.
Hundreds of Satisfied Customers
ENU is a Great Product! Cheaper than Glucerna 1.5 (which costs $90 to $100 a case). ENU has small servings, lots of calories, good carbs and proteins, without all the sugar of the other shakes. My mom's cancer required Chemo and Radiation. Week 4 & 5 was getting harder to swallow. Week 6 was straight peg-tube feeding. Her sugar was spiking too much with Orgain so we switched to ENU Shakes. ENU is a great product to help maintain or gain weight during and after cancer treatments.
I bought ENU Shakes for my mother who suffers from Alzheimer's and was rapidly losing weight and not eating well. She loves these shakes and is putting weight back on now.
My dad in his 80's loves ENU Shakes to help him keep weight on!
My husband just finished 20 chemo treatments and is having a hard time eating. ENU is a God Send for him. Thank you so much for making this great product!
ENU Nutrition offers excellent customer relations. They are very helpful and will do anything they can to assist!
My son has dental issues - his teeth didn't form properly due to his age at the time of his injury. He has 15 capped teeth and his molars didn't come down all the way - they stayed at the surface of the gum line leaving a gap between his upper and lower back teeth. This makes proper chewing impossible and appropriate volume really tough to reach. This has left him underweight simply by being a very slow and unproductive eater. And lengthy hospitalization left him with a very sensitive stomach. The chemicals that you have left out of your product is a really big deal as we would not otherwise be able to utilize it. This is why so many other products have been unsuccessful at our house. I could write a book of good things to say about ENU Pro3+....
I use the auto-ship feature so I never forget to order. My order is always perfect and arrives exactly as scheduled.
These are my mother-in-law's favorite drinks she is going through chemotherapy and they're the one thing that keep her going. Thank you so very much for your product
Also this Enu shake is thicker than the other brands. And most importantly, she is finding it less difficult to tolerate than the other drinks. Personally, I find it easier to drink than Boost which is the sweetest of all, and Ensure(2nd sweetest).
ENU is such a good product which has been there for my husband who recovering from cancer and now gaining weight back with ENU. There was FAR TOO MUCH sugar in the product recommended by the hospital dietician. ENU was such a better choice for my husband. I am glad we found this.
I use the auto-ship feature so I never forget to order. My order is always perfect and arrives exactly as scheduled.
We were given a sample by the Radiologist office, and my husband liked these shakes. He needed lots of calories post-chemo and radiation and these were great due to high nutrition levels and lower sugar than anything else. I am very pleased with the quick service and great product!
I use the auto-ship feature so I never forget to order. My order is always perfect and arrives exactly as scheduled.
ENU has literally been a life saver for me. Since being diagnosed with colon cancer 15 months ago, I've lost over 40 lbs. Having been a small framed woman, that was weight I couldn't afford to lose. Eating has been very difficult for me and I've tried every supplemental drink I could get my hands on. All would give me terrible abdominal pains and nausea that I could barely keep them down and they did nothing for my nutritional intake. Also, most nutritional shakes are extremely high in sodium. That being said... I tried these shakes and I've finally found something I can tolerate! Within just a few days, I can now drink two of these and my appetite has finally increased! This truly has been a life saver for me!!!
ENU Shakes are really delicious - helpful for weight gain!
These are my mother-in-law's favorite drinks she is going through chemotherapy and they're the one thing that keep her going. Thank you so very much for your product
ENU is my favorite ready to drink shake! It gives me everything I need to gain weight back, and build my strength.
This product is by far the best I've found. I have a feeding tube due to cancer. Finding a GOOD nutritional shake to give a true replacement for food is priceless to me.
"Great for special diets needing high protein high calorie" Now I think these pack a powerful punch! My Mom who is elderly needs a high calorie shake to meet her protein needs and calories, she says the taste is okay.. I just like the idea of the high calorie & high protein. My son who has pancreatitis has to go a few days without eating to ease pressure on his pancreas at times and I have bought these for him. They both like the taste of the Mighty Shakes better then this but this is a much more nutrient shake in my opinion.
ENU is helping my aged mom put on weight! It works great & NO Corn Syrup or GMOs... Very HAPPY customer!
My sister was starving to death. ENU absolutely saved her life. It tastes great, it's not grainy, and it is not hard on the stomach. I am so thankful that I took a chance on this nutrition shake.
I had trouble with Ensure because of the high sugar levels and the dairy/lactose. It was hard for me to personally digest. ENU is lactose free (and still has grass fed whey protein). It is so much easier on my stomach, and tastes great too.
ENU is REALLY affordable. It costs about the same as Ensure – and they deliver it right to my door for free. IT is so much better than anything else. I am not sure why people would buy Ensure when ENU Shakes offer so much more for the same price. Plus it is lower in sugar! I don't need junk food when I am trying to actually get nutrition.
I love these drinks, my brother died from lung cancer and I lost over twenty pounds from stress and grief. I was seeking a nutritional drink that did not have careenageen in it - which is known to cause cancer and is in all the other drinks, like Ensure. So far I have put 10 pounds back on, so they definitely helped me.
Awesome product - even more awesome is the company really cares about the customers. Thanks for being there for us.
Great product! My daughter loves drinking these. I use ENU instead of Pediasure – which is nothing but sugar. My daughter loves the way ENU tastes (she loves the chocolate), and I know I am giving her better nutrition.
My husband is undergoing chemotherapy and has had a really hard time keeping food down. He tried the boost, ensure, and other meal replacement drinks but this is the only one that has worked. He has kept his weight on while having intense chemotheraphy and radiation. He never gets sick of these drinks and has 4 a day. Our nutritionist is actually the one who recommended this because my husband was having so much trouble.
Easily the best product in its category. Not too sweet and very easy on the stomach.
ENU was very beneficial to my wife while suffering from cancer treatment side effects. This helped her keep weight on.
Hi, My wife has cancer. The ENU shakes are quite good and have the calories that a cancer patient needs.
Excellent product. Since my illness and a significant loss of weight ENU Shakes have help me dramatically. I will continue to purchase until my weight becomes stable again. Thank you!!
I am glad that I gave ENU a second chance. My first order was more than a year ago, my nutritionist advised me this product as the healthiest brand on a market. I am battling cancer and consuming healthy food is crucially important for me. The taste is great (I ordered chocolate) and all healthiest ingredients are there. So I ordered 6 more boxes and I hope it will be enough to survive 1 month 🙂 I would definitely recommend ENU to everyone! You will not be disappointed. Thank you ENU!!
ENU is a great product and it is recommended by our doctor.
I love ENU shakes!! They taste great and good for you.
Excellent taste and texture on the ENU vanilla shakes. This is the best vanilla shake I have ever had.
Just started drinking ENU Shakes in order to gain weight. I have been drinking them for about a week now and already gained 2lbs . So excited. Plus it tastes good, unlike all the other weight gain shakes I've wasted money on. I actually look forward to drinking these.
I recently bought ENU for my mother who has become very frail and is losing too much weight since she broke her pelvis. She just received it and has tried it. She says it's not too sweet and taste great. So far so good…Thank you!
My wife was losing weight, and also her appetite. We were using Ensure, at 250 calories. I needed her to get at least 1200 calories a day, with meager food intake and nutritious shakes. This product offers better quality calories and double the protein. Plus it contains the right vitamins and minerals essential to sustaining life. And my wife likes it. So ENU is now our product. Thank you.
My partner is undergoing radiation treatment (neck/throat) and eating & drinking have become a BIG issue due to mouth sores & severe sore throat. This product is far superior, in terms of calories & protein content, to Boost & Ensure. And it has no corn syrup. It is not as sweet as those other 2 brands. At this point we need all the calories & nutrition in the smallest volume as possible or a feeding tube will be instituted.
I was pleased to have the nutritionist I was working with recommend ENU as an alternative to the processed-sugary brands.
This product has been the perfect supplement for my mother who is aging and doesn't get enough healthy meals.
I get ENU shipped monthly! It always arrives quickly. Great shake for those who need to gain weight or need more protein. Also a great way to supplement vitamins and minerals you might not be getting.