ENU® Nutritional Shakes
Whether your goal is to gain or maintain a healthy weight, or fuel an active lifestyle, ENU® Shakes are an ideal choice to give your body what it needs with ingredients from real food sources to provide a true supplemental meal to support your dietary needs.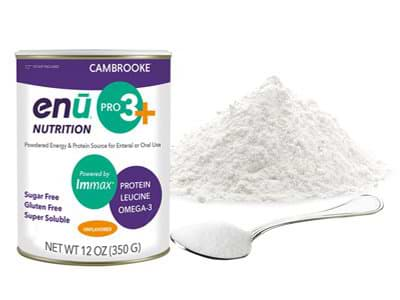 ENU® Pro3+
ENU Pro3+ is a unique, soluble, and flavorless, nutritional additive that is clinically proven to increase daily protein and calorie consumption. It can be conveniently added to your favorite foods and beverages without altering taste, texture, or increasing food intake volume.