Get a
FREE


ENU Intro Pack*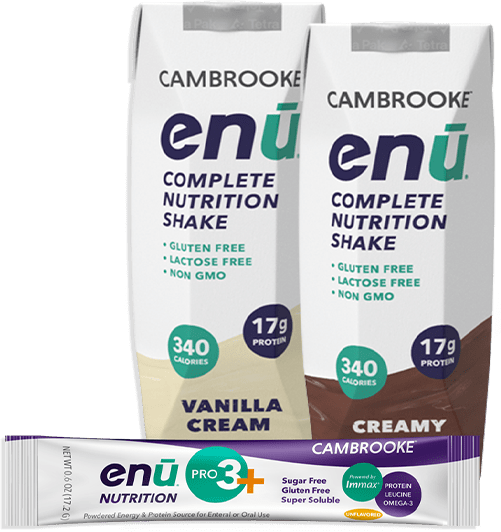 "Without ENU Shakes, I am not sure she'd still be with me."
This testimonial is by ENU meal replacement shake consumer Elizabeth Ripley, who sought out a product to combat her mother's severe weight loss after an aortic aneurism.
Why did you have to look for nutrition supplements?
My mom is 82 years young. November of 2017 saw us on the way to the hospital for intense back pain… but it was an Aortic Aneurism. Corrective surgery went brilliantly; immediate post-op recovery went well. 3 months later, mom suddenly dropped an alarming amount of weight. Her body was not able to access the calories in her food, and, not atypically, she had lost some interest in food.
What motivated you to give ENU Nutrition Shakes a try versus all the other shakes?
I looked at the available high calories drinks and was appalled at their high corn syrup, GMO & chemical additives! My mum had been given the high corn syrup, GMO & chemical additive versions in the hospital and found them to be excessively sweet and artificial tasting. Translation: Disgusting! Then I found ENU Shakes.
How has ENU helped you ?
I definitely highly recommend ENU to all who are looking for a nutritious high calorie meal replacement/supplement. In addition to eating 3 meals a day, my mom drinks 2-3 ENU Vanilla every single day. It will be a struggle (for the rest of her life, I think) to maintain her weight. Without ENU, I am not sure she'd still be with me! Thanks for having a brilliant product!