Get a
FREE


ENU Intro Pack*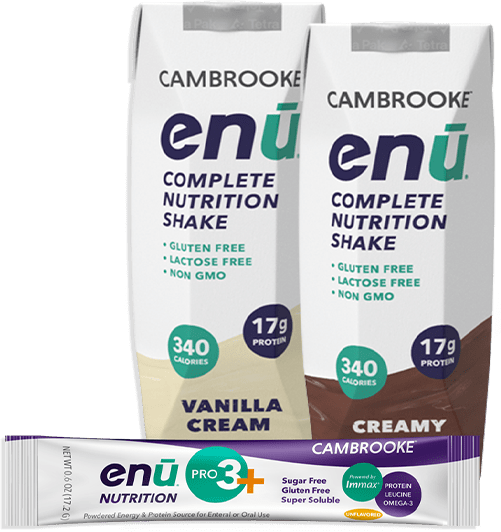 Fitness Benefits of Meal Replacement Shakes
Today more than ever, fitness has become the number one priority for millions of people. However, what many fail to understand is that fitness requires more than just jumping the rope or lifting some weights. Nutrition plays a critical role in reaching your fitness goals. This means putting in the work and feeding your body with the proper nutrients at all times. The problem many individuals face is the lack of time to prepare their meals. That is where meal replacement shakes can help. But, what fitness benefits can I get from these shakes? ENU Nutrition invites you to keep reading as we discuss how meal replacement shakes can help you reach your fitness goals.
What Fitness Benefits Can I Get from A Meal Replacement Shake?
Many people think of meal replacement shakes as nothing more than just another bottled liquid. The truth is meal replacement shakes can be genuinely beneficial for everybody. From busy people to students, to people facing a debilitating illness, a meal replacement shake can help them obtain the nutrition they need in convenient, on-the-go packaging.
Many people are turning to these convenient portable meals as part of their training regime and lives. Most meal replacement shakes have a combination of vitamins, minerals, and other nutrients that can help people stay fit. But what does it mean to be fit? Some people may claim that to be fit is to be muscular. Others may argue that to be fit is to maintain a proper weight. Both of these assessments may be correct. However, not every person is the same, and every individual has different needs and fitness goals. So what are the fitness benefits I can get from a meal replacement shake?
Weight Gain
Weight gaining can be challenging for many people who are suffering from a severe illness, have little appetite, have a limited diet, or have no time to cook a complete meal. If you can relate to these scenarios and are looking for an alternative to gain weight, a meal replacement shake may be ideal for you. However, not all shakes are created equal or are intended to be an all-in-one solution. For instance, if you are looking to gain some pounds, you should avoid shakes with high concentrations of sugar and low-calorie count.
If you are a person who trains continuously and is looking to gain some muscle, then a meal replacement shake with a fair amount of protein can help you increase your muscle mass.
Weight Loss
For many people, losing weight can be extremely challenging. A good meal replacement shake can help you shed some pounds. However, you should pay attention to the ingredients inside your shake. For instance, make sure your meal replacement shake has a good source of protein and fiber. These two component play a key role in your body's ability to repair muscle tissue, build new muscle and regulate bowel movement.
While meal shakes can be excellent sources of vitamins, minerals, and overall nutrition, it cannot cause weight loss on its own. Combining your meal replacement shake with an exercise regime is the best way to set yourself up for success.
Proper Nutrition
Meal replacement shakes were designed to provide an easy way to have a meal on the go. However, this is not its primary purpose. Meal shakes are meant to give you the nutrients you need in one container. Many people do not have the time to prepare three meals a day. That's where a meal replacement shake comes into play. You will not have to worry about getting the nutrition you need throughout the day. Additionally, you will not need to storm out of your office to get fast food.
Before deciding to incorporate a meal replacement shake as part of a diet, you should consult with your physician or dietitian to see whether you can include a meal replacement shake into your diet regime.
How Many Meal Replacement Shakes Can I Have Per Day?
The number of meal replacement shakes you can have each day will depend on different factors. As we mentioned before, everyone's body is diverse and so are their dietary goals. Some of the factors that may influence the amount of meal replacement shakes you can have in a day include the person's age, gender, height, weight, physical activity, fitness goals, and other factors. Taking these and other factors – such as your family's medical history – into consideration is vital to understand whether you can include a meal replacement shake as part of your diet and how many can you have in a day.
Meal Replacement Shakes to Help You Reach Your Fitness Goals
If you need help reaching your fitness goals, a meal replacement shake may be just for you. Turn to ENU for your everyday nutritionally-balanced, on-the-go meal. With two decadent and delicious flavors, ENU provides you with an excellent combination of vitamins, minerals, proteins, and fiber. Whether you are looking to shed some pounds, gain some weight, or get ready for your next fitness competition, our weight management shakes can help you reach your goals. To learn more about our meal replacement shakes and how they can help you achieve your dietary goals, contact us online, or call (855) 266-6733 today.