Get a
FREE


ENU Intro Pack*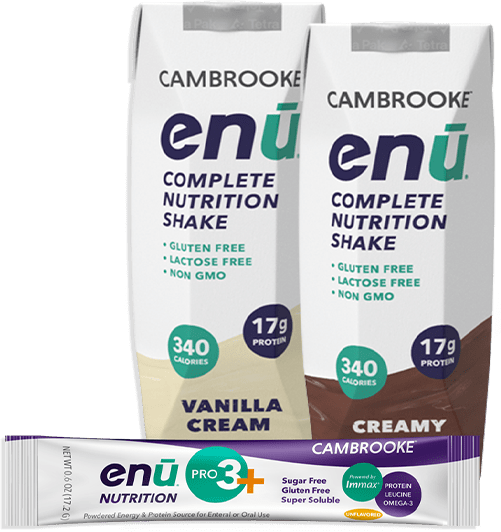 Is Cheese Bad for Cancer Patients?
Cheese is a staple ingredient in most kitchens around the world. The current variations of cheese are delicious and nutritious. Furthermore, this ingredient is amazingly flexible and adaptable to a wide range of meals. However, many believe that cheese is bad for cancer patients because it can put their immune system at risk. Up to a certain extent, cheese should be eliminated from a cancer patient's diet. However, not all cheeses are created equal, and some may very well provide cancer patients with an excellent alternative to cover their dietary needs. ENU invites you to keep reading as we discuss whether cheeses are bad for cancer patients and other options for this dairy derivative.
Should a Cancer Patient Consume Cheese?
Cancer treatment can be very aggressive and intense. Chemo and radiotherapy can lead to debilitating, lasting side effects. One of the commonly known side effects of cancer treatment is a reduction in the body's ability to fight off infections. This is why dieting is so critical for cancer patients. Cancer patients whose immune system may be compromised due to their treatment must make sure that what they eat is free from things like bacteria or fungi.
Cheese is a food you want to look at closely, especially when you try to come up with your diet plan. Some cheeses may be good for you, while there are other types of cheese you should avoid. For instance, pasteurized cheeses such as cottage, ricotta, and gouda are safe to include in your diet in moderation. Conversely, unpasteurized cheeses such as brie, parmesan, and sheep cheese, should be avoided. As we mentioned, cancer patients are at a higher risk compared to people with a healthy immune system. Unpasteurized cheese can carry bacteria or fungi, which can be dangerous.
Dairy product manufacturers are legally required to warn whether their products are pasteurized or not. It is essential to read your product's label and ensure you are buying a cheese that fits your dietary needs and is safe to consume. It is always recommended to talk to your oncologist and dietitian before eating cheese as a cancer patient.
Should I Limit My Cheese Intake if I am a Cancer Patient?
If you are a cancer patient looking to even up your diet or ramp up your nutrition, it is essential to balance out what you eat every day. As we mentioned, not all cheeses are bad, and some can be part of a healthy, balanced, nutritious diet. However, you should not overdo your cheese intake.
Too much cheese in one sitting can make you sick, and you may end up feeling nauseous. Limiting how much cheese you eat throughout the day can be an excellent approach to your diet. For instance, you can spread out your cheese intake among your meals, or you can make it part of them. The essential thing to remember when including cheese in your diet is moderation.
It is essential to point out that even when limiting your cheese intake makes sense, it doesn't mean you should or have to eat too little of it. Balancing out your physical and physiological needs with your cheese consumption can be an excellent way to keep your diet in check while you bounce back from your treatment's side effects. Your dietitian can create a diet blueprint that takes your needs into account and can lay out a plan that includes healthy cheeses you can eat and enjoy.
Benefits of Cheese for Cancer Patients
Cheese can be beneficial for cancer patients. This is the reason why many dietitians and doctors recommend including it as part of your diet during and after your treatment. Of course, it is essential to exercise caution when selecting the best cheese for your diet as a cancer patient. That being said, there are many benefits you can take advantage of when including cheese into your diet before, during, and after your treatment.
For instance, cheese is an excellent source of vitamin A and vitamin B-12. Vitamin A can help promote a better immune system, support bone density, and health. Vitamin B-12, on the other hand, has proven to be effective against anemia, osteoporosis, and macular degeneration.
Grass-fed pasteurized cheese can be a great source of healthy fats. For instance, this type of cheese can provide you with the necessary omega-3 fatty acids. Omega-3 fatty acids are great to battle conditions such as high blood pressure, heart problems, and to reduce triglycerides.
Another benefit of cheese is it can be calorie-dense. For many cancer patients, keeping their weight in check can be difficult, especially because their appetite may diminish due to their treatment's intensity. Some cheeses are high in fats and calories, helping patients eat in a calorie surplus instead of a deficit.
Is There an Alternative to Cheese for Cancer a Cancer Patient's Diet?
Not every person can tolerate cheese very well. However, this doesn't mean you have to miss out on the opportunity to get all of the nutrients you can find in cheese. A great alternative to cheese, especially if you have trouble swallowing solid foods, is a nutritious protein shake. This type of product can provide you with the vitamins, minerals, and nutrients you may need to keep your diet in check. Shakes for cancer patients can be beneficial and practical. You can maintain healthy body weight, muscle mass, and bone density all while enjoying an easy-to-use, convenient, and effective shake. Make sure to ask your doctor before making any changes to your existing meal plan.
Meal Replacement Shakes to Help Cancer Patients' Nutrition
If you are going through cancer treatments and need a special diet, give our products a chance. ENU provides all of our customers with delicious and nutritional meal replacement shakes aimed at balancing your alimentary needs. All of our products contain essential nutrients you may need during your treatment. To learn more about our nutrition shakes and their benefits for cancer patients, call us today at (855) 266-6733.