Get a
FREE


ENU Intro Pack*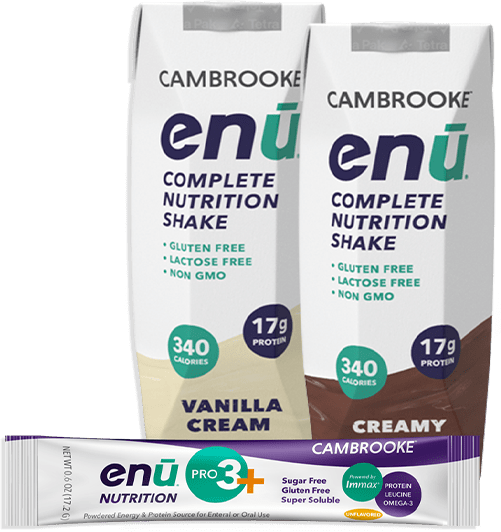 The Impact of Leucine on Sports Performance
For athletes, performance is paramount. Whether you want to rise to the top of your sport, gain muscle, or lose fat, your performance depends on the fuel that you give your body. There are many options for athletes and active people in terms of supplements. Leucine, in particular, brings up a lot of questions from athletes.
Sports and exercise require additional nutrients to help muscles repair and grow strong. Leucine is an essential amino acid that aids in protein synthesis and muscle repair. Found in complete proteins, leucine is a crucial aspect of an athlete's diet. Leucine can help muscle growth and repair, cutting down on recovery time. Adding leucine to your diet may also aid in fat loss and promote endurance. For athletes participating in sports, leucine can help keep your muscles strong and prepared for your next sporting endeavor.
ENU cares about providing a protein powder that has ingredients that support muscle growth. Our Pro 3+ Nutritional Powder contains leucine, an essential amino acid for athletes. Pro 3+ can help reduce recovery time and promote strength. Adding two scoops of Pro 3+ to food or beverages three to six times per day may help athletes see results. After speaking with a medical professional about incorporating Pro 3+ into your diet, visit our website to purchase ENU products today.
How Leucine Helps Athletic Performance
For athletes, muscle growth and recovery are paramount. When you work out, your muscles exert significant energy. Leucine helps promote protein synthesis, which helps your muscles gain strength. Incorporating leucine into your diet may help increase endurance and strengthen your performance. Whether you play sports or work out to gain muscle, lose fat, or improve your overall sports performance, leucine from Pro 3+ may be able to help.
Muscle Growth
To promote muscle gain, consider using Pro 3+ to increase your leucine intake. Leucine promotes muscle growth by reducing recovery time which allows your muscles to be exercised more frequently. Leucine doesn't target muscle proteins, allowing your muscles to grow uninhibited. Consuming Pro3+ Nutritional Powder with leucine 15 to 60 minutes after a workout may benefit muscle recovery and allow you to exercise again sooner. For those engaging in sport to increase muscle mass, Pro 3+ with leucine may be beneficial.
Performance
Because leucine is a key aspect of protein synthesis, it is important for athletes. Leucine can help promote muscle endurance, which might better your performance in sports over a sustained period. Leucine can help provide the amino acids necessary to promote muscle strength, allowing you to participate in sports at a higher level. Leucine can also increase power during workouts. As an essential branched-chain amino acid, leucine can provide energy that may boost power while engaging in sports.
Fat Loss
Some people work out to lose weight or fat. Leucine can assist in weight loss by contributing to muscle growth. While exercise is important to lose weight and fat, consuming the right foods and nutrients is also necessary. Intentionally incorporating leucine into your diet may help increase endurance, which can ultimately enable longer, more intense workouts and more weight loss. For athletes participating in sports, fat loss may be desired. Losing fat might not result in weight loss as long as you increase muscle mass, but it could still lead to a healthier body. Leucine-rich products like Pro 3+ may be able to help you in that endeavor.
Before adding leucine to your diet as a supplement, speak with a doctor. Supplementing leucine by way of Pro 3+ may help increase muscle strength, reduce recovery time, and help lose fat. A doctor may recommend supplementing your leucine intake with Pro 3+ Nutritional Powder for athletes wanting to increase their performance in sports.
Pro 3+ Nutritional Powder with Leucine Can Impact Sports Performance
Not all protein powders have the same nutrients. Leucine is found in complete proteins, which not all powders contain. At ENU, we value providing our customers with quality products that can help promote muscle growth. That's why our Pro 3+ Nutritional Powder is made from 100% hydrolyzed whey protein.
In comparison with other protein powders, hydrolyzed whey protein contains the most leucine. Whey protein is a source of complete protein. That's why leucine is found in higher concentrations in whey protein products. Other proteins, like plants or soy, don't contain as much leucine. For muscle growth and endurance, leucine-rich whey protein is the optimal choice for athletes.
ENU's Pro3+ Nutritional Powder contains other elements that benefit athletes as well. Pro 3+ is sugar-free, gluten-free, and flavorless. Pro 3+ is dissolvable in foods and beverages, fitting various lifestyles and needs. Our product also contains omega-3 fatty acids, which are responsible for inhibiting muscle loss and helping to promote fat loss. For athletes considering supplementing their leucine intake with Pro 3+, speak with a medical professional. Under their supervision, you may increase muscle mass, endurance, and reduce recovery time with leucine. Considering the added benefits of Pro 3+ Nutritional Powder, it may be the optimal protein and leucine source for those seeking to increase sports performance.
Buy Pro 3+ Nutritional Powder to Supplement Leucine
After consulting a medical professional about incorporating leucine into your diet, consider using Pro 3+ Nutritional Powder to help your sports performance. Visit our website to buy Pro 3+ today.