Get a
FREE


ENU Intro Pack*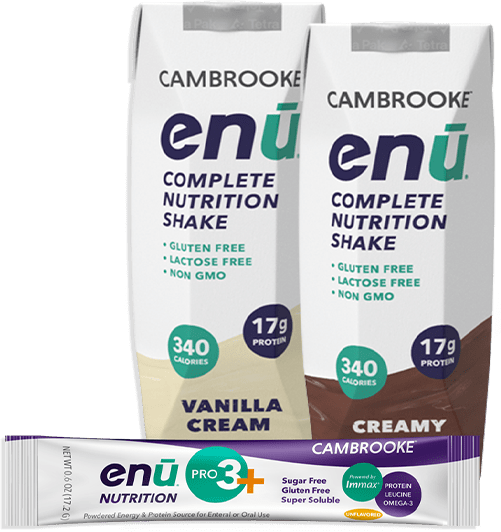 Tips for Switching to Meal Replacement Shakes From A Regular Diet
The world of meal replacement shakes can be overwhelming for a newcomer. With so many options to choose from, how do you know where to begin, or which product is right for you? And how should you start making nutritional shakes part of your diet for optimal weight gain, weight loss, or weight management results? If you're feeling a little lost, don't worry: we've got all the tips and pointers you need to make a successful switch from a regular diet to meal replacement shakes, the safe and healthy way. Whether you're interested in meal replacement drinks for weight gain, weight loss, or maintaining your current weight, keep reading to learn about how ENU Nutrition can help you reach your fitness goals.
How to Choose the Right Meal Replacement Drink
First things first: before you can start using meal replacement shakes, you need to figure out which type of shake is best for you. Delivered straight to your doorstep for total convenience, nutritional drinks by ENU Nutrition are the perfect blend of fuel and flavor to help you achieve any weight-related goal. Whether you want to focus on weight loss, weight gain, or weight management shakes, here are a few features that make ENU drinks a great nutritional option:
A total of 450 calories for easy incorporation into virtually any dietary plan
Only 11% of the calories in ENU come from sugar, compared to 27% in Ensure Regular
23 grams of proteins, compared to just 18 grams in Ensure Regular
24 vitamins and minerals for enhanced bone and immune health
No artificial ingredients, colors, or sweeteners
No GMOs
Gluten-free
Lactose-free
Kosher certified
Easy to digest
6 Tips for Adding Meal Replacement Shakes to Your Diet for Beginners
Now that you've chosen a quality meal replacement shake, it's time to start using it! But how should you begin for optimal results? What are some helpful "do's and don'ts" for beginners who are new to nutritional shakes?
Do:
Talk to your doctor. It's always a good idea to consult with a medical professional before making major changes to your diet – especially if you're living with a health condition, or have special dietary needs/restrictions, that could impact your caloric needs. Your doctor can help you determine how many calories you need to gain, lose, or maintain weight. Once you have a clear weight goal in mind, it will be easier to make good dietary choices.
Keep it consistent. Consistency can make it easier for a new habit or unfamiliar routine to "stick." When you're first getting started, it might help to have your meal replacement drink around roughly the same time every day.
Write a food journal. Whether you prefer to use a calorie-counting app, a blank spreadsheet, or old-fashioned pen and paper, keeping a diet journal can help you monitor your calorie intake more effectively. You might be surprised to see how many (or how few) calories you're currently getting!
Replace meals strategically. Not only are ENU's meal replacement shakes nutritionally-balanced – they're also meant to help simplify dieting and make your life easier. Think about which meal normally causes you the biggest hassle, whether that's waking up early to cook breakfast, interrupting your hectic workday for lunch, or putting together a healthy dinner after a tiring day. Wouldn't it be relaxing to swap out all that effort for a tasty, zero-prep, ready-to-serve meal instead?
Don't:
Replace 100% of your diet with nutritional drinks. Meal replacement drinks are generally meant to supplement, or replace portions of, your everyday diet – not to replace your current diet altogether. Always follow the directions on any diet product you purchase, and ask your doctor about how often you should be using nutritional drinks to achieve your goals at a sustainable, health-conscious pace.
Beat yourself up if you make a mistake. Everyone gets busy, sick, or forgetful sometimes. If you accidentally slip up on your diet routine, try to forgive yourself and just keep moving forward. Remember, maintaining good health is a lifelong journey.
Buy Discounted ENU Nutritional Shakes for Weight Gain, Loss, or Management
Have you been struggling to lose weight, put on weight, or keep your current weight where it is? If your answer is yes, it may be time to consider adding a healthy nutrition shake to your regular diet. When paired with a balanced diet and regular physical activity, meal replacement shakes can help you shed or add pounds, or keep your BMI where it is today. And with flavor-packed options in Creamy Chocolate and Vanilla Cream, managing your weight has never been tastier. We'll even give you a discount on your first order, which includes one of each flavor. And did mention that ENU can be delivered right to your door?
If you're ready to tackle a weight loss, weight gain, or weight maintenance goal, ENU Nutrition can help you get started. To place your first order, or to learn more about our products, contact ENU online, or call us today at (855) 266-6733.