Get a
FREE


ENU Intro Pack*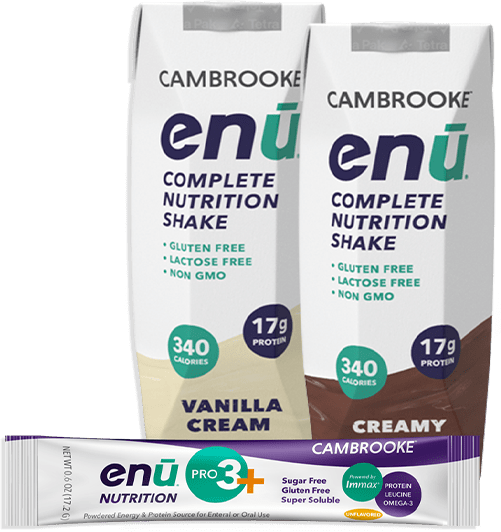 When Will You Notice Weight Gain After Drinking Meal Replacement Shakes?
Those looking to gain weight may find fewer resources in our diet-centric society than those looking to lose it, but that doesn't mean they lack the tools to meet their weight gain goals. In fact, the concept behind gaining weight in an effective and healthy way is fairly simple: just take in more calories than your body can use and watch the pounds add up. Make no mistake, however – there is a right way and a wrong way to gain weight, regardless of your goal.
Still, with the incorporation of a few tips and a small amount of planning, gaining weight can be a relatively easy task. Keep reading to learn how to put on weight in a wholesome way, when you will notice the weight gain, and how ENU nutrition shakes can help you hit your target.
What is the Best Way to Gain Weight?
As in all things, moderation is the key to healthy weight gain. It may seem tempting to simply gorge on snacks, sweets, and fast food in an effort to rebuild your fat stores – especially if you recently lost a lot of weight due to an illness – but this is not your best option. Granted, this method will likely lead to rapid weight gain, but mass gained this way will be almost all fat, leading to a whole host of new health issues.
Instead, consider a more balanced path. While an increase in calorie count is probably necessary, try to get those calories from more wholesome sources: balanced meals, a varied diet, and natural ingredients. Protein should be considered an especially important part of your meal planning; not only does it help you preserve the muscles you have, but it is also crucial to the efficient growth of new muscle tissue. For those looking to build muscle through strength training or something similar, consuming an adequate amount of protein is extremely important.
Fats and carbohydrates, the other macronutrients, should not be neglected either, though. Both tend to get a bad rap from dieting blogs and media coverage, but the truth is that they are just as critical for your body's functions as protein, vitamins, or minerals. Of course, there are unhealthy fats – trans fats and saturated fats are the worst offenders – just as there are some carbs that are better for you than others.
Try to find tasty sources of monounsaturated and polyunsaturated fats like olive oil, coconut oil, or sunflower oil. These promote heart health and provide significant calories without sacrificing your overall well-being. Similarly, a mix of simple and complex carbs from unrefined sources – whole grains, especially – makes for a better option than something high in added sugars. Look for ingredients like quinoa, brown rice, sweet potatoes, and tapioca when considering what to eat.
When Will I Start to Notice Weight Gain with Nutritional Shakes?
When it comes to significant physical changes, remember that patience is a virtue. If you are the type who benefits from continuous reinforcement, weighing yourself on a regular schedule can allow you to see returns over time. If you turn to the scale for information, however, keep in mind that day-to-day fluctuations in weight are normal, and that any conclusions about the effectiveness of your weight gain regimen should be based on the general week-to-week trend.
Those looking to see obvious changes in their appearance will have to wait more than a week or two. Research suggests that shifting your body mass index (BMI) by about 1.3 points bring obvious changes to your face and body, which amounts to a change of about 8 to 10 pounds. If drawn out over time to accommodate a healthy increase in calories, the process should take about two months. Look to add about 500 calories to your diet per day.
One easy way to do this is to incorporate balanced snacks or beverages into your daily routine. Meal replacement shakes can be especially effective, since they tend to contain a healthful mix of carbs, fats, proteins, vitamins, and minerals. ENU nutrition shakes offer all of these things in a natural, easy-to-process drink available at home or on the go. Whereas planned meals can require significant time and effort to prepare, a meal replacement shake is ready when you are.
ENU Meal Replacement Shakes Help with Healthy Weight Gain
Considering the amount of food products available online and in stores that promise miraculous answers to all your health and fitness problems, it can be difficult to decide what deserves your time, attention, and money. Simply put, the best way to judge these products is to just read the label; those offering natural ingredients and a balanced nutritional profile provide clear advantages over competitors. ENU meal replacement shakes are made with whey and soy proteins, heart-healthy fats, and complex carbs – not to mention more than 20 vitamins and minerals – so you know your body is getting the right stuff. To learn more about all our products, visit us online today or call (855) 266-6733.