Get a
FREE


ENU Intro Pack*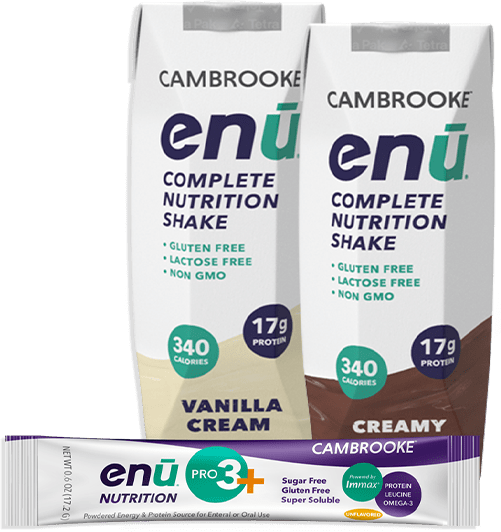 Best Meal Replacement Program for Weight Loss
Meal replacement shakes are a popular way to obtain most of the essential nutrients you would find in a whole meal. They provide a convenient on-the-go fix for those who don't have the time to prepare a nutritionally balanced meal during the day. In addition to being used as weight management shakes, they also make an excellent dietary tool for supporting medical nutrition and sports nutrition. ENU has prepared the following article to talk more about meal replacement programs and how they could help you lose weight.
Choosing a Meal Replacement Program to Lose Weight
Selecting the best meal replacement program for losing weight is essential to get the best results possible. Not all nutritional shakes are made equal, and ingredients can change depending on the brand. Meal replacements come in a variety of forms, which include powder, liquid, and bars. No matter what type of products you choose, pay close attention to their ingredients and nutritional content.
For example, you should keep an eye out for the number of calories contained in every serving. High-calorie meals can hurt your chances of losing weight. If anything, they could make you gain more weight over time. Most of the time, meal replacement shakes contain approximately 400 calories per serving. Keeping an eye on your calorie intake can set you on the right path towards weight loss.
A great meal replacement program should include proteins. High protein content can bring significant benefits to your body and overall health. Protein is in charge of building muscle and repairing damaged tissue, among other bodily functions. Additionally, protein helps individuals feel satiated, avoiding the need for getting an extra snack on the side. Furthermore, ingesting lean proteins can help boost your metabolism, allowing you to burn fat as you develop muscle.
In addition to the caloric content and protein in your shake, you should be aware of vitamins, minerals, fiber, and other essential nutrients. Our bodies need vitamins and minerals to function correctly, such as vitamin A, which helps maintain skeletal stability.
Another critical element in choosing your meal replacement program is low sugar content. There is no secret that the refined and added sugars found in many processed foods can be detrimental to your health (and teeth). They are often responsible for excess fat accumulation and can cause serious illnesses such as diabetes. Low sugar content – in tandem with proteins, vitamins, minerals, fibers, and complex carbs – can help you lose weight over time.
Combining a Meal Replacement Program with Exercise
While meal replacement shakes can help you lose weight, there are better ways to optimize your weight management. Though a meal replacement shake can help you start your weight loss journey, combining your shake with an exercise regime can yield better results in a shorter time.
It is a well-known fact that excess calories are the number one enemy of weight loss. One of the most recommended and most effective ways to get rid of excess weight is by implementing cardio exercise. Some of the most common types of cardio workouts include walking, jogging, and running. Combining your cardio regime with a meal replacement program can help you reach your weight goals sooner. Best of all, you don't need an expensive gym membership to take up hobbies like walking or jogging.
Additionally, weightlifting can be another excellent way to begin shedding some extra pounds. As we stated before, more muscle promotes fat burning. Therefore, hitting the weights and drinking your shake can help you get in shape while burning fat. Shedding some extra pounds won't happen overnight – but with dedication, effort, and a great meal replacement shake plan to help you, you will be one step closer to reaching your goals.
While meal replacement shakes can help lose weight, its essential to consult with a physician first. There may be instances where certain individuals need a specific diet. An initial medical assessment is necessary to create a tailor-made program that can help you reach your goals. Do not make any drastic changes to your diet before consulting with your treating physician.
Meal Replacement Shakes for Weight Loss
ENU offers nothing but high-quality nutrition. Our meal replacement shakes merge good health and good taste in one convenient, on-the-go container. We use ingredients like whey protein isolate, natural complex carbs like quinoa, and avoid using artificial sweeteners. Our goal is to provide a nutritionally balanced product that everyone can benefit from. No matter your dietary goals, ENU can help you get there. To learn more about our delicious and nutritious meal replacement shakes, contact ENU online today, or call (855) 266-6733.