Get a
FREE


ENU Intro Pack*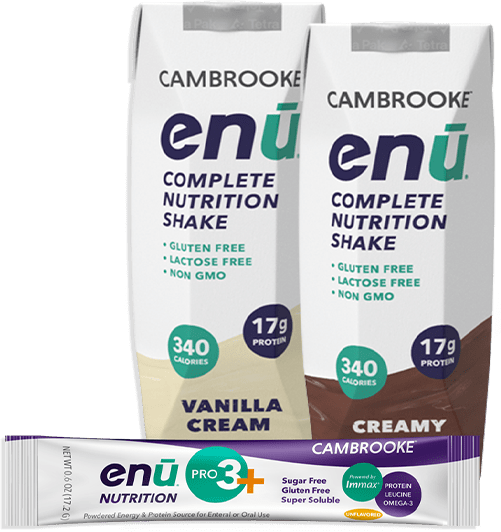 Mashed Potatoes Recipe Using ENU Pro3+ Nutritional Powder
Yield: 4 Servings
Ingredients
4 medium russet potatoes, washed (you may leave skins on if you wish)
1 cup whole milk
2 tablespoons butter, cut into chunks
½ teaspoon Salt
¼ teaspoon Pepper
8 scoops ENU PRO3+
Directions
Peel and cut the potatoes then put them in a pot; fill with enough water to cover the potatoes.
Bring to a boil at high heat; cook until soft and easy poked with a fork. Remove from heat and drain into a colander.
Mash potato chunks, while still hot, using a hand-masher or hand-mixer. Add milk and butter; continue to mash until desired consistency.
Season with salt, black pepper and just seasonings as desired; add ENU PRO3+. Mix well to combine.
Recipe prepared by Zachari Breeding, MS, RDN, CSO, LDN, FAND
Zachari is a professional chef and clinical dietitian in Philadelphia and recently received his certified specialization in oncology nutrition. Zach is a contributing author to Food and Nutrition Magazine and the Stone Soup blog. In addition, he is the President of a non-profit organization that provides financial assistance to those living with cystic fibrosis and the Owner of Sage Nutritious Solutions, a personal catering/nutrition business. For more information about Zach, visit his website www.the-sage.org.