Get a
FREE


ENU Intro Pack*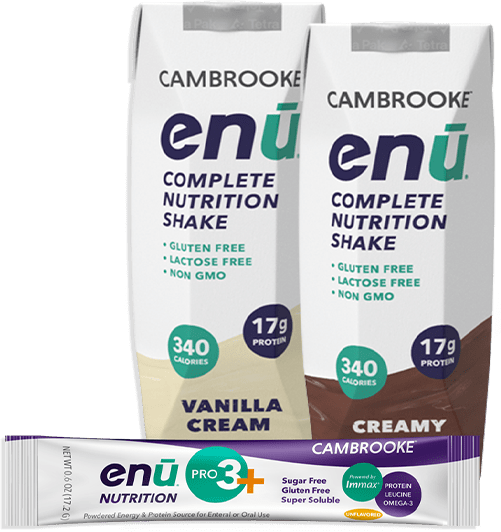 Recipe: Blueberry Spice Muffins with Vanilla Enu
While we're not quite at the point yet where fresh blueberries are showing up at the farmer's markets (at least not over here on the east coast!), the lack of fresh fruit doesn't mean we can't make fresh blueberry muffins. One of my favorite ways to bake with fruit during the cold winter months is with frozen fruit. I used tiny wild blueberries, which pack an intense flavor and twice the antioxidant power as traditional blueberries. You can substitute 1 cup of regular frozen blueberries if desired. These moist and fluffy muffins are packed with flavor, without being overly sweet. They get a twist with the addition of whole wheat flour and vanilla ENU, for more fiber and protein. Enjoy warm, fresh out of the oven, or keep the muffins in a sealed container and grab one in the morning as you head out the door for a quick and delicious breakfast.
Ingredients:
1 cup whole wheat flour
1 cup all-purpose flour
¼ cup sugar
1 teaspoon ground cinnamon
½ teaspoon ground allspice
¼ teaspoon ground nutmeg
½ teaspoon salt
3 teaspoons baking powder
3 tablespoons butter, melted
1 egg
1 cup Vanilla Enu
2 cups of frozen wild blueberries
Directions:
Preheat oven to 375 degrees F. Line 12 muffin cups with paper muffin cups.
Mix together the first eight ingredients, through baking powder, in a bowl. Beat together melted butter, egg and Enu in a separate bowl.
Make a well in the center of the dry ingredients, and pour wet ingredients into it. Use a large spoon and combine ingredients by stirring and folding them together, just until the dry ingredients are moistened. Do not over mix, batter should be lumpy and thick.
Spoon batter into 12 muffin tins, filling two-thirds full. Bake for 20 minutes or until toothpick inserted into the center of a muffin comes out clean.
Makes 12 muffins
Nutrition per muffin: 155 calories, 4.5 grams protein, 4.5 grams fat (6.5 grams saturated fat), 25 grams carbohydrate, 1.8 grams fiber