Get a
FREE


ENU Intro Pack*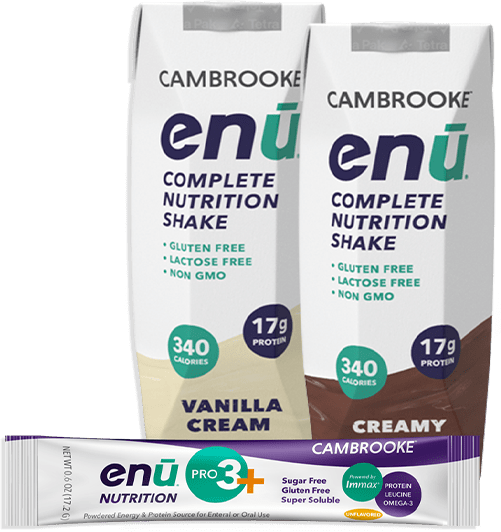 Recipe: Gingerbread Smoothie
We might not have any snow here on the east coast yet, but that didn't stop me from making this yummy Gingerbread Smoothie. If you're a gingerbread lover like me, then this smoothie is for you! Full of cozy holiday flavors, it's filled with nutritious ingredients and classic gingerbread flavor. I combined high-protein vanilla ENU with medjool dates and banana for natural sweetness, then added in my favorite gingerbread spices. The result is a creamy, delicious, high-protein drink perfect for breakfast or a mid-day snack. For added holiday flavor (and fun) feel free to sprinkle crushed gingerbread cookies on top for extra flavor. If you like your gingerbread on the spicier side, add in a teaspoon or two of molasses.
Ingredients
11oz bottle vanilla Enu
2 medjool dates, pitted
1 medium frozen banana
⅓ tsp ground cinnamon
⅓ tsp ground cardamom
⅓ tsp ground ginger
⅛ tsp ground cloves
2-3 ice cubes
Directions
Add all ingredients to blender, and blend until smooth. Garnish with additional cinnamon if desired. Tip: for a warm beverage, skip the ice cubes and use a fresh banana – blend all ingredients then heat over low heat on stove for a 4-5 minutes or until heated through.
Makes 2 servings
Nutrition per serving: 343 calories, 12 grams protein, 9 grams of fat (1.5 grams saturated), 40 grams carbohydrate, 2 grams of fiber.